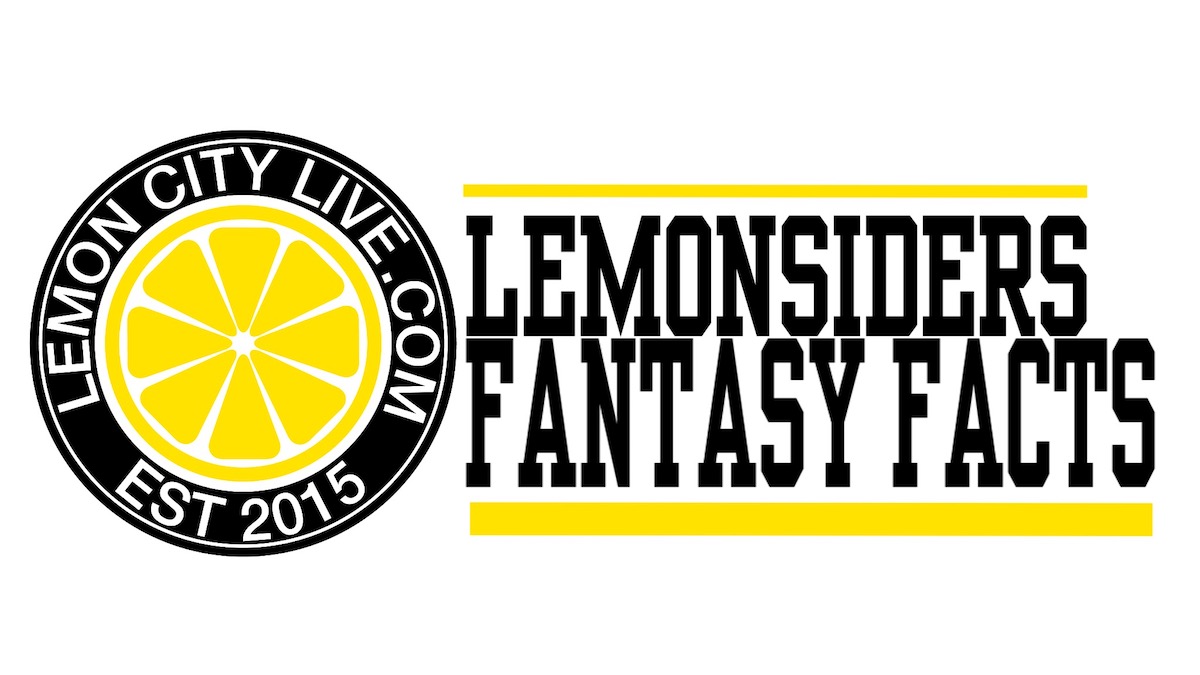 People will tell you there is no such thing as regrets until they see an old photo of the haircut and/or outfit they had back in the day. For me it was wasting so many gift cards on No Limit albums or having a mushroom haircut all throughout middle school.


I'll be real, throughout my years of playing fantasy football I've had some really, REALLY bad picks that I've absolutely regretted. It's caused many, many shower cries. Some regrets you look back and laugh at and some you just can't because it makes you shake your head and let out a whimper. Of course, I'm going to explain myself which only makes it worse. Having to explain my reasoning for these picks is like when Ross was trying to explain what happened when he was on "The break". Fortunately for you guys, you have plenty of Lemonsider at your disposal so you can avoid making these horrific mistakes as I did.
QB: Geno Smith
RB: Toby Gerhart
WR: Cordarelle Patterson
WR: Tajae Sharpe
TE: Jordan Cameron


I remember drafting him late thinking he had upside. My Chiefs had the first pick that year in the NFL draft and there was TONS of speculation he would be drafted 1st overall. Instead, Geno had to wait in the green room until Round 2. I took a gamble thinking he'd try and prove people wrong and of course, it left me more disappointed than Gloria was towards Billy Hoyle on how he handled money.

Final stats: 16 games 3,046 yds, 12 TDs, 21 INT ,  20th ranked QB in fantasy football
#Raiders sign pass rusher famous for punching Geno Smith (via @BairNBCS) https://t.co/KwbJfdIDAK #NFLTrainingCamp #NFL pic.twitter.com/NOSXu2Mbkl

— NBCSAuthentic (@NBCSAuthentic) August 4, 2017


During this draft, I literally announced, "This is a gamble pick, I know I may be off but doing it anyways". I tried to save face by telling people I was about to make a dumb pick when inevitably it makes me look worse admitting I knew it was a dumb move and did it anyways. My reasoning for the pick was volume. I knew Jags o-line was horrible, everyone knew that. I was thinking volume because that's a motivating factor to draft a guy in fantasy. Turns out, this dude was down right horrible. 'Til this day, it frightens me to draft any running back from the Jags no matter how great they are or what their situation looks like. I love Fournette this year but because of Toby freakin Gerhart, I'm going to be scared to pull the trigger if he's available for me to draft.

Finals stats: 14 games 101 attempts, 326 yards, 2 TD, 55th ranked RB in fantasy football


Honestly needed a moment before I started typing this out. Just sat there for a few seconds shaking my head. Trent had such a rough first season I was convinced he would bounce back year two. I ended up drafting this freakin guy and this is honestly my worst pick ever. No matter what I do, I can't forgive myself for this. I could only imagine how much people laughed on the other side of the screen when they saw my pick go in. Later that year, he was traded and it didn't help him out at all. I admit it, drafting him was what is classically known as an epic fail.

Finals stats: 16 games, 188 attempts, 563 yards, 3 TD, 34th ranked RB in fantasy football
My boy @Zirksee got that Trent Richardson vision pic.twitter.com/525hG3kkH5

— Frank Livia (@frankthetank134) July 25, 2017


I was so big on this guy that year I literally was debating whether or not to buy his jersey. Norv Turner was now the offensive coordinator and Cordarrelle was suppose to play the same role in his offense as Josh Gordon did in 2013. I drafted him and what happens? Week 1 Patterson slapped off for about 28 fantasy points. My excitement somehow went even higher and I was so pumped to have drafted him but of course, it got really ugly after that. He did absolutely nothing the rest of the year. I mean NOTHING. He would give me weeks of 2.3 points, 4.8 and think one game he even gave me negative points somehow. He has never been the same after that 2013 week 1 to me and even up until today whenever I hear his name, I shake my head.

Final stats: 33 receptions, 384 yards, 1 TD , 34th ranked WR in fantasy football


This was probably one of the most hyped up rookies last year. What happened? Your boy fell for the hype and ended up drafting this guy. Not in one league, not in two but in THREE leagues. He was so bad last year if you asked someone this year about him they might respond with, "Who is that?" It taught me a valuable lesson: If there's too much hype there's a good chance something is off just like if someone social media pages seems like they have a perfect life, chances are they don't.  Tajae Sharpe = TREMENDO bust.

Finals stats: 16 games, 41 receptions, 522 yards, 2 TD's, 78th ranked WR in fantasy football
Who is gonna tell Tajae Sharpe? pic.twitter.com/EHpATWWAiX

— Chief One Sock (@onesockgod) June 19, 2017

I didn't realize this until I starting writing this but I can't believe I drafted Geno Smith AND Kellen Winslow in the same draft!! What the heck was I thinking?! I can't even think back on why I did this. I want to say it was towards the end of the draft and I was so unprepared I just drafted someone I knew at this point. Turned out to be a really bad pick. So bad that I remember him getting beat out by the backup TE. (Being honest, I had to go back and check who it was and seeing that it was Jeff Cumberland, not surprised I forgot the name.) Winslow, loved you at UM and on the Browns 2006-2007 but after that, all I could think of is Kramer telling Jerry in the B.O. episode, "You stink".

Finals stats: 12 games, 31 receptions, 388 yards, 2 TD, 34th ranked TE in fantasy football

Lemonsider Fantasy Facts is where a fantasy football (borderline obsessive) enthusiast brings you the goods you need to lead you to a championship which will allow you to flex your muscles and talk trash to your league members for months to come. Put your graph calculators away because formulas and algorithms that confuse many won't be seen here. Will be serving up simple, easy to digest fantasy info for all you lemon heads.
Don't forget to follow us on Twitter, Facebook, and Instagram.
(Visited 82 times, 1 visits today)