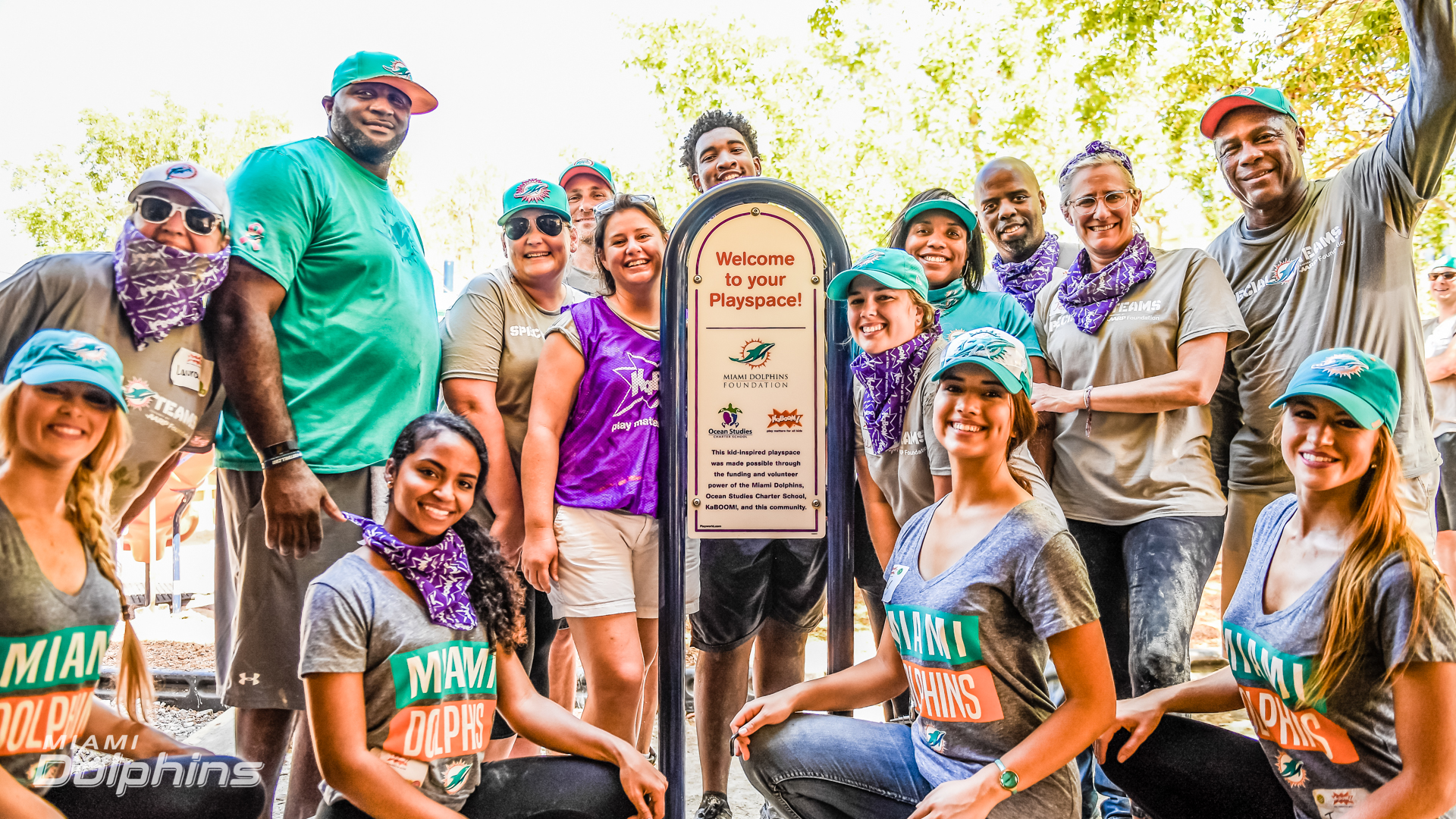 Tavernier, FL – The Miami Dolphins continue hurricane rebuilding efforts in the Florida Keys, building a new playground with KaBOOM! Designed by children at Ocean Studies Charter.
Miami Dolphins Tackle Eric Smith, alumni Troy Drayton and Nat Moore, Miami Dolphins Cheerleaders Adrianna, Agustina, Ally, Amina, Brittany, Jamie, Jennifer, Katie, Rachel, Tamara and Terra, mascot T.D., Ocean Studies Charter School and 200 community volunteers joined KaBOOM! to transform an empty site into a kid-designed, state-of-the-art playground at Ocean Studies Charter School.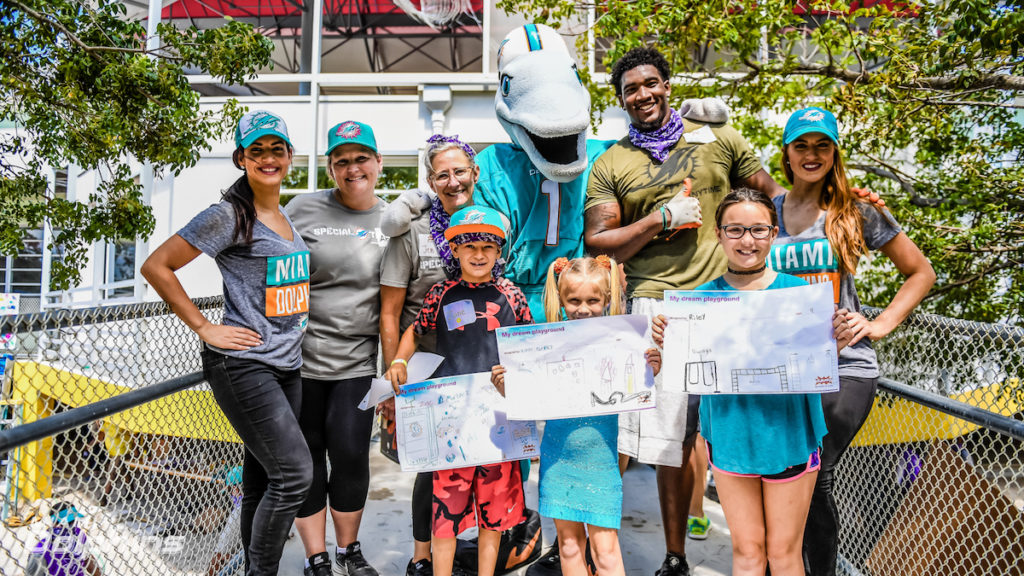 Ocean Studies Charter School was without a playground as the previous playground was removed due to safety concerns. Not only did Hurricane Irma halt the school's efforts to raise money for a new playground, it also closed playgrounds across the Keys.
In February, kids from Ocean Studies Charter School came together to draw their dream playground. The playground is based off their drawings and together with Ocean Studies Charter School, the Miami Dolphins and KaBOOM! more than 100 kids will have a safe space to stay active.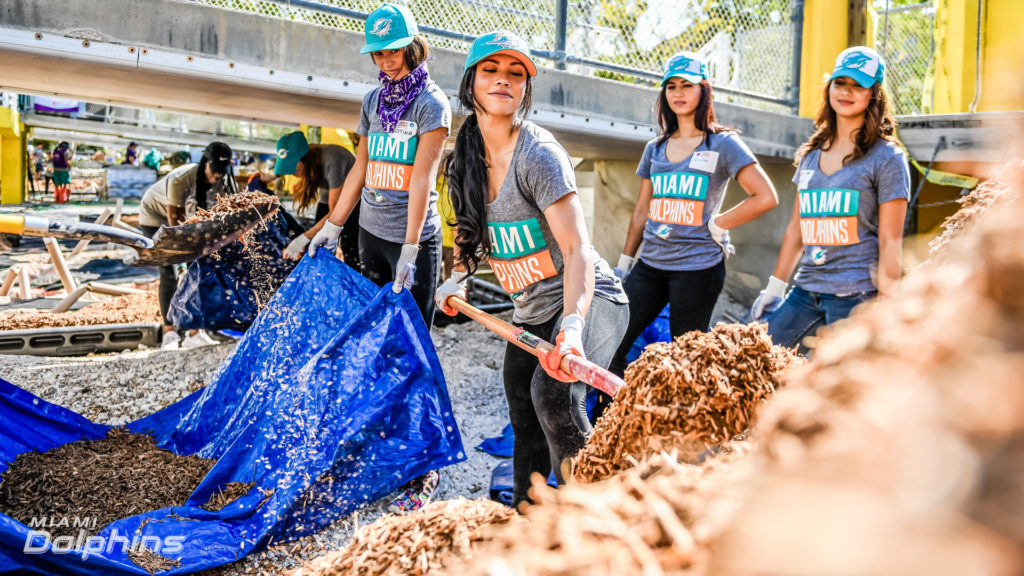 "We are so thrilled to have this amazing opportunity. Play is so vital to children's development and our children love to play," Ocean Studies Principal Abbie Freeman said. "The Miami Dolphins and KaBOOM! have built their dream and we are so grateful."
This is a continuation of the Miami Dolphins hurricane relief efforts following the devastation of Hurricane Irma. The Miami Dolphins Cheerleaders photographed their Annual throughout the Florida Keys and Miami, and proceeds from the 100-page book filled with beautiful and iconic images benefit rebuilding efforts in the Keys and all affected areas from Hurricane Irma through the Miami Dolphins Foundation.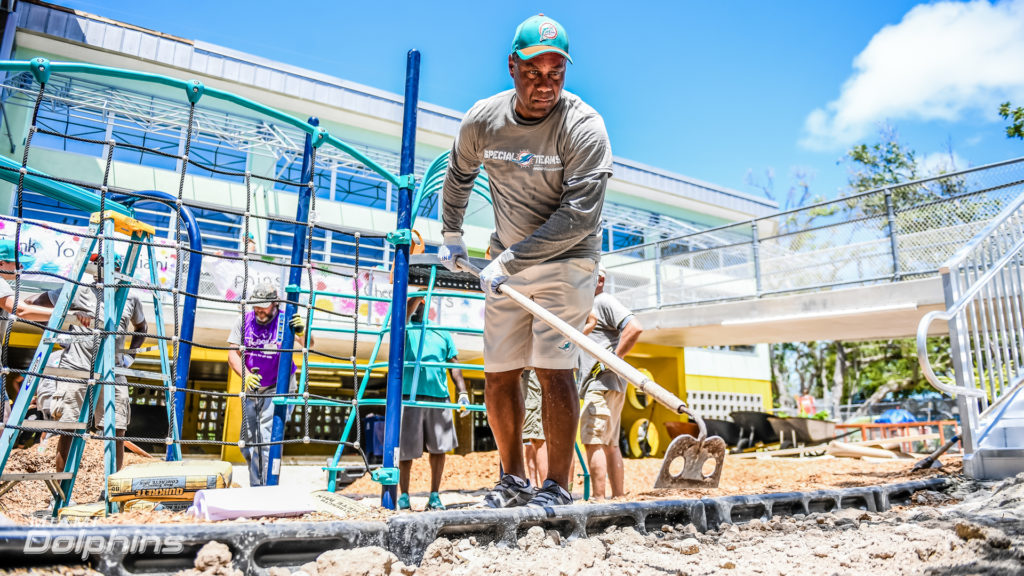 "In the aftermath of Hurricane Irma, our Owner Stephen Ross and the Dolphins organization pledged $1 million dollars for relief recovery and rebuild — we were going to be there for the long-term rebuild in communities. And this project 7 months later is a part of that commitment," Miami Dolphins Foundation Executive Director Jennifer Jehn said. "The Miami Dolphins Foundation is dedicated to honoring our proud winning tradition by being off the field community champions. We want our community to know that it can count on the Dolphins to be there, especially in times of need."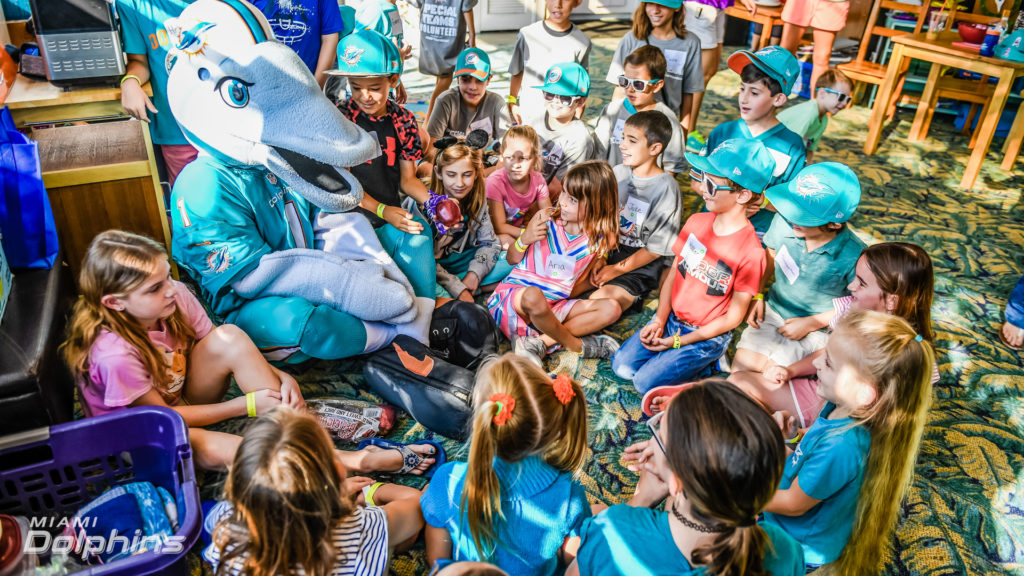 This playground is one of several to be built in 2018 across the state of Florida serving Irma impacted communities. It will be the second build led by the Miami Dolphins. 
Ocean Studies Charter School is a tuition-free public charter school located in Tavernier, FL. As an A+ Rated School of Excellence, it offers students (K-5) an experiential learning environment with a marine science focus. To learn more, visit www.OceanStudiesCharterSchool.org.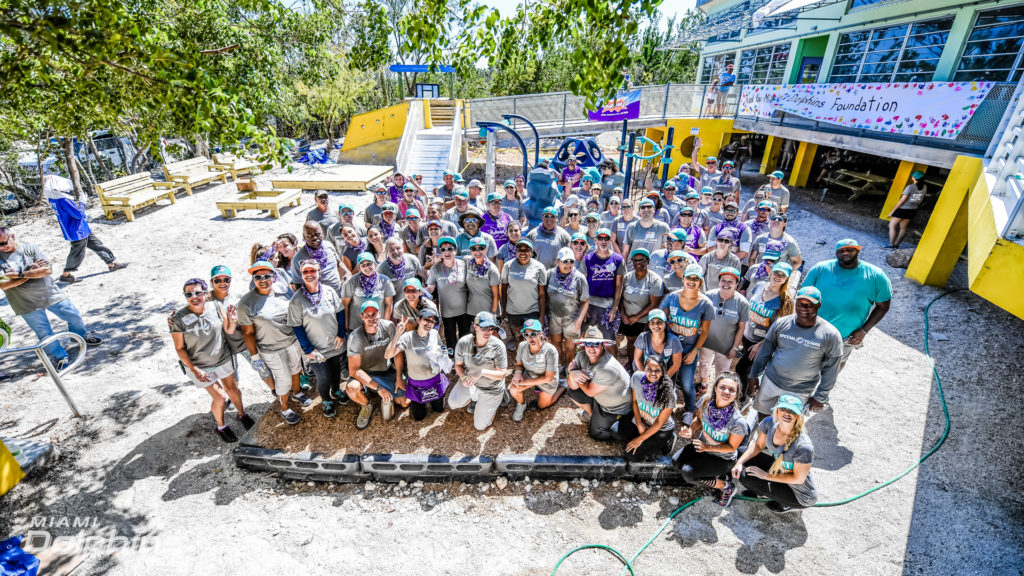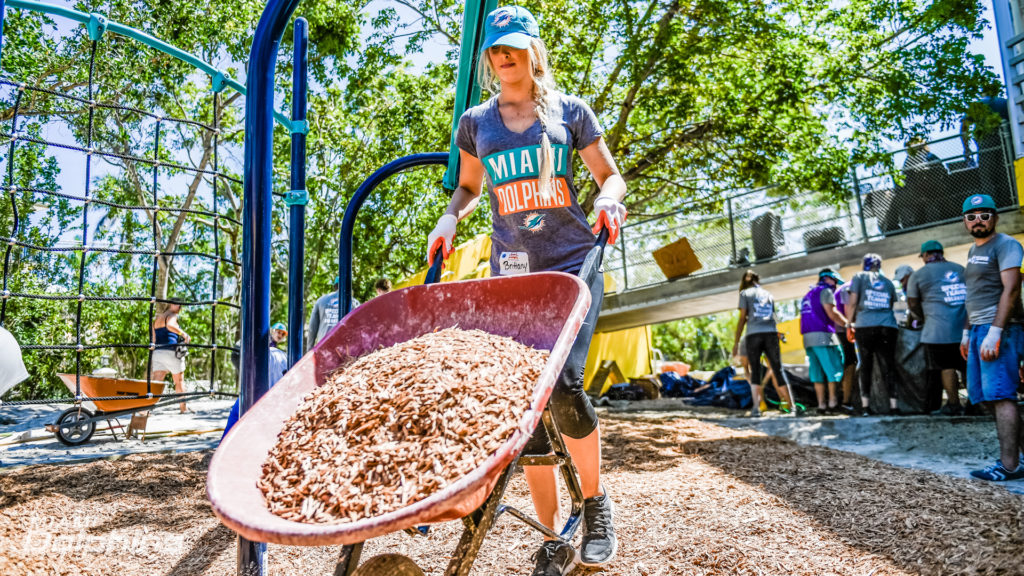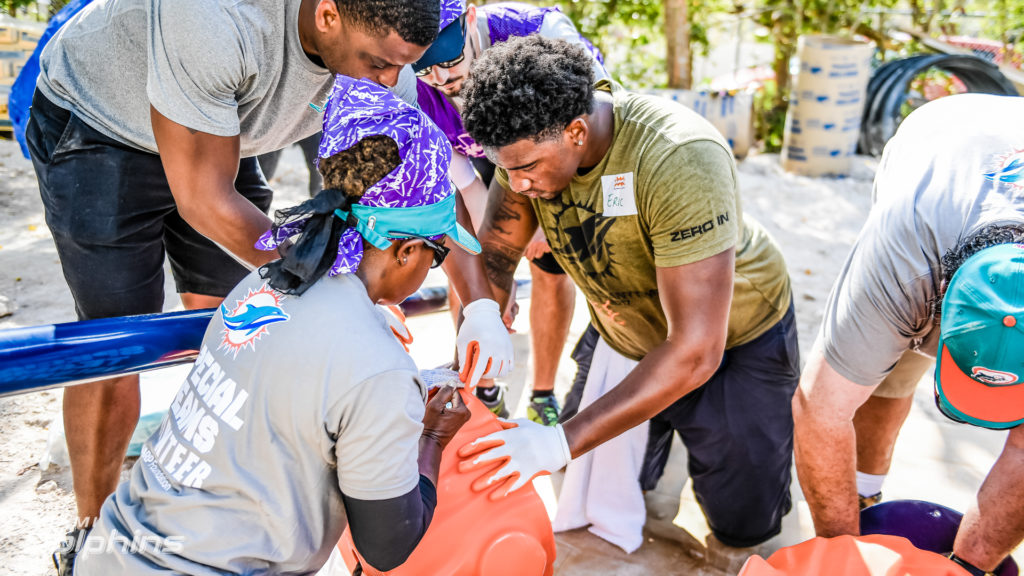 Photo Credit – Miami Dolphins
(Visited 354 times, 1 visits today)