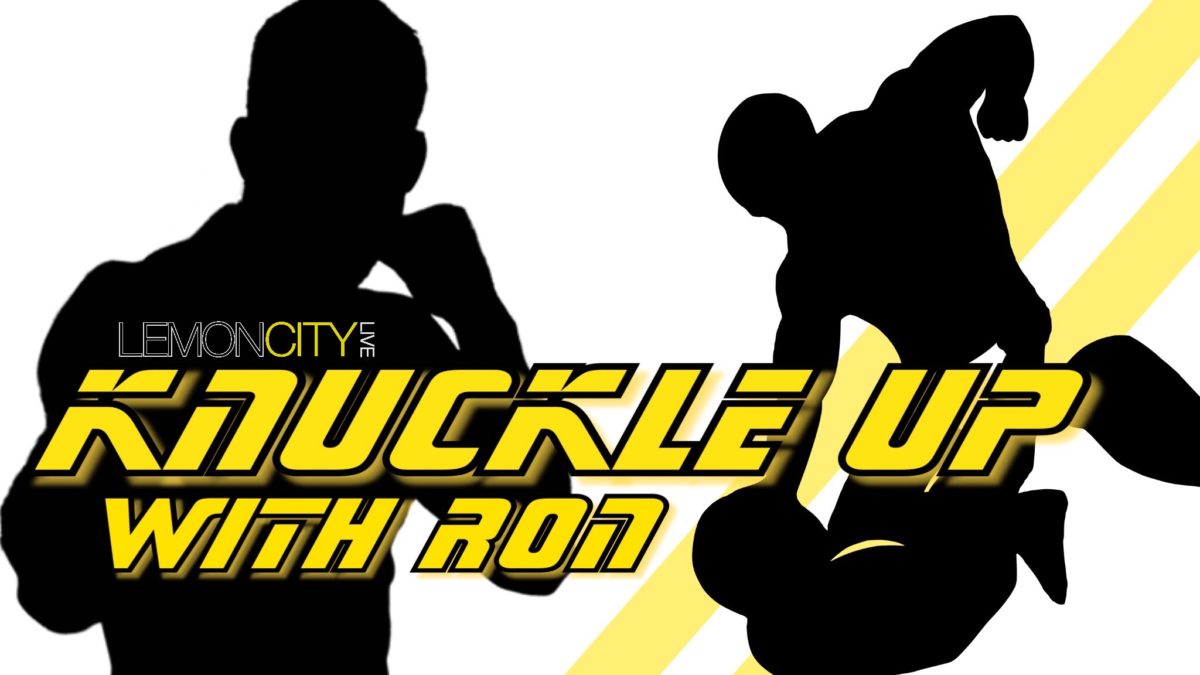 What's good, knuckle heads? Yes, that's my new name for those that are reading this. We recently had another flipping amazing fight, good thing it was free. It was Fight Night 114, Sergio Pettis vs Brandon Moreno. This event was held in one of my favorite cities in the world, Mexico City. I actually went to a UFC event there in 2014, for UFC 180. Dude, such a great experience. Both fighters were coming in with outstanding records, and the winner of this fight would be considered for a title contention. But also on the line-up was the co-main event of two of my favorite female fighters in the straw-weight division, Randa Markos vs Alexa Grasso; excuse me while I wipe the drool from my mouth. As you can imagine, this event was loaded with a bunch of prospects and Mexican fighters. And let me tell you, Mexican fighters throughout combat sport history are known to be tough as nails! Look at boxing and how many great Mexican boxers we've had. Julio Cesar Chavez, Oscar De La Hoya, Canelo Alvarez and Juan Manuel Marquez just to name a few. This list is quite long, go Google it. The fight night was filled with hungry young blood, dudes trying to make a statement, some sort of impact. Events in Mexico City are always exciting whether it be a Pay-Per-View event or a fight you can watch from home.
UFC Fight Night 114 tops boxing show head-to-head on Saturday night (@davemeltzerwon) https://t.co/2nhZyjoAUQ pic.twitter.com/gjaN3r0fux

— MMAFighting.com (@MMAFighting) August 8, 2017
The winner of the main event was Pettis, he defeated Moreno by decision after five exciting rounds. Markos was fucking robbed that night against Grasso. Man, in my opinion, Markos was more dominant, landed more takedowns, and more significant shots. But decisions like that tend to happen when you fight the opponent in their hometown. Despite all the hunger and heart, that night wasn't all that good for Mexican fighters. A lot of first round finishes, though. Trust me when I say the free cards are usually better than the Pay-Per-Views.
Best of Pettis vs. Moreno at UFC Fight Night 114 https://t.co/5LZnysGd5x via @YouTube

— Gman (@grahamealvarez) August 6, 2017
Despite its growing popularity, MMA is still a very young and growing sport in Mexico. But who doesn't remember the Mexican greats from the world of boxing? How many of us at one point have watched a Lucha Libre event? I remember watching them sometimes after watching Saturday morning cartoons years ago. Even the WWE has some Lucha Libre inspired wrestlers and Mexican Champions (Alberto Del Rio). Thanks to the rise of MMA worldwide, many nations have been making top level fighters; back in the days of "Pride", the best MMA fighters usually came from the US,  Russia, and Japan.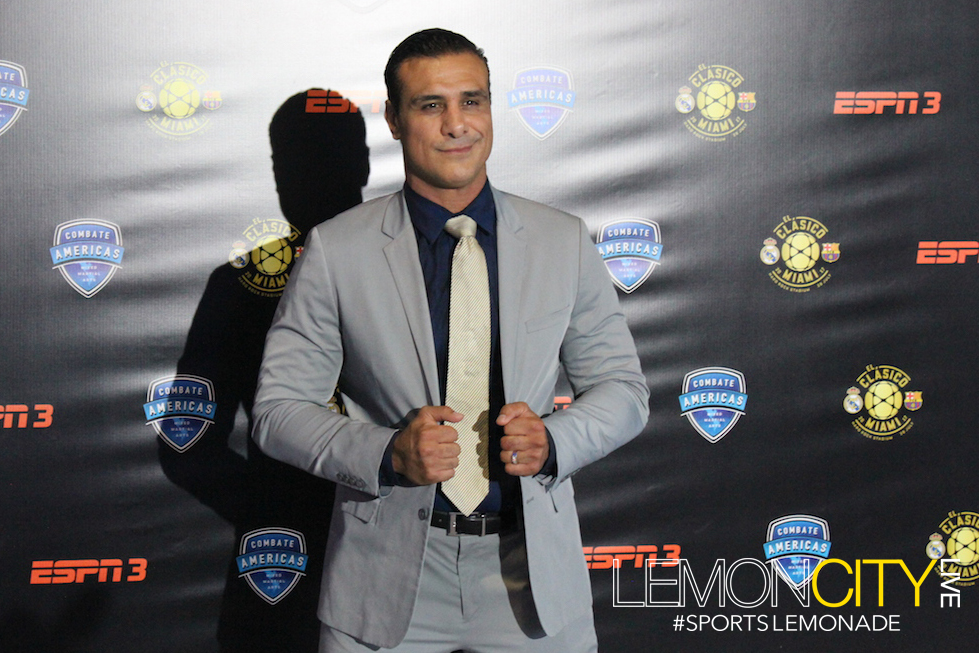 Growing up, I was somewhat into boxing, not that fully immersed into it. MMA was in its fetal stage. But there were a few names that would excite even the casual fans, and one of them was Mexican fighter Julio Cesar Chavez. He is considered by many to be the greatest Mexican boxer of all time, holding many titles, and tons of victories. Dude only lost 6 times out of 115 fights. Let's not forget Oscar De la Hoya, in his time he earned millions of dollars in Pay-Per-View events and, at the time, it was the most any boxer was generating. Honestly, he's Mexican-American, but it still counts. And of course, one of the best boxers of our times, multiple title holder inn different weight classes, Santos Saul Alvarez Barragan, aka "Canelo Alvarez". These three boxers all have a reputation as being tough as hell and goddamn bring it.
Mexicans have also had their own special adoration for the sport of "Lucha Libre". Lucha Libre is the Mexican equivalent of Pro Wrestling, or WWE. But these dudes are a bit more out there, their storylines are crazy silly, they all traditionally wear masks when they are in the ring. Hell, some of them would even wear them outside of the ring. It's sacred to keep their identity a secret. And the moves are insane! Dudes flying in the sky, flips while hanging from their opponents using their amazing agility; you have to watch it at least once in your life.  Over the years, there have been a few Luchadores that have made it big in the mainstream US markets, mainly Rey Mysterio and Eddie Guerrero. They brought over their high-flying, sommersaulting, crazy techniques.
Since the rise of MMA, many Mexican-American fighters have risen to prominence in different promotions around the world. Most notable is my man, Heavyweight Cain Velasquez. He's a tough mother fucker, and when he fights, it's usually very bloody and damn violent. He was world heavy weight champion for a long time. Dude wiped the floor with most of his opponents, leaving a bloody mat in the process. Fuck, yeah!
Back in 2014, my mother, sister and I made a trip to Mexico City. My first time in Mexico and this was right after the students were murdered and there were protests and riots going on throughout the city. I was scared shitless, honestly. I mean, come on, I'm more than 6 feet tall, I was sure to stand out as a "gringo". Upon arriving to Mexico City, I couldn't help but notice how modern and beautiful it was. People were so very nice, friendly, so accommodating and polite, and no that wasn't the hotel staff. Another thing I noticed is that there were two types of combat sports widely represented in the city, MMA and Lucha Libre.
I was there at the same time UFC 180 was going to take place. The 180 main event was Mark Hunt vs Fabricio Verdum, it was a very important match because this was for the Interim Heavyweight title. It was originally for the championship between the Mexican Cain Velasquez and Fabricio Verdum. I was toying with the idea if I should go or not, I wasn't really planning on going to a UFC event, but I said fuck it, went online and bought two tickets, one for me and one for my sister. Getting there was easy, we grabbed a taxi and went quickly to the Arena Ciudad de Mexico. Man, I was super psyched because it was a historic fight, first time the UFC was in Mexico City. After the fight, we were pretty scared because the stadium wasn't really in the best of areas, two "gringos" in a shady neighborhood in Mexico City looking for their taxi. It was a lot of fun.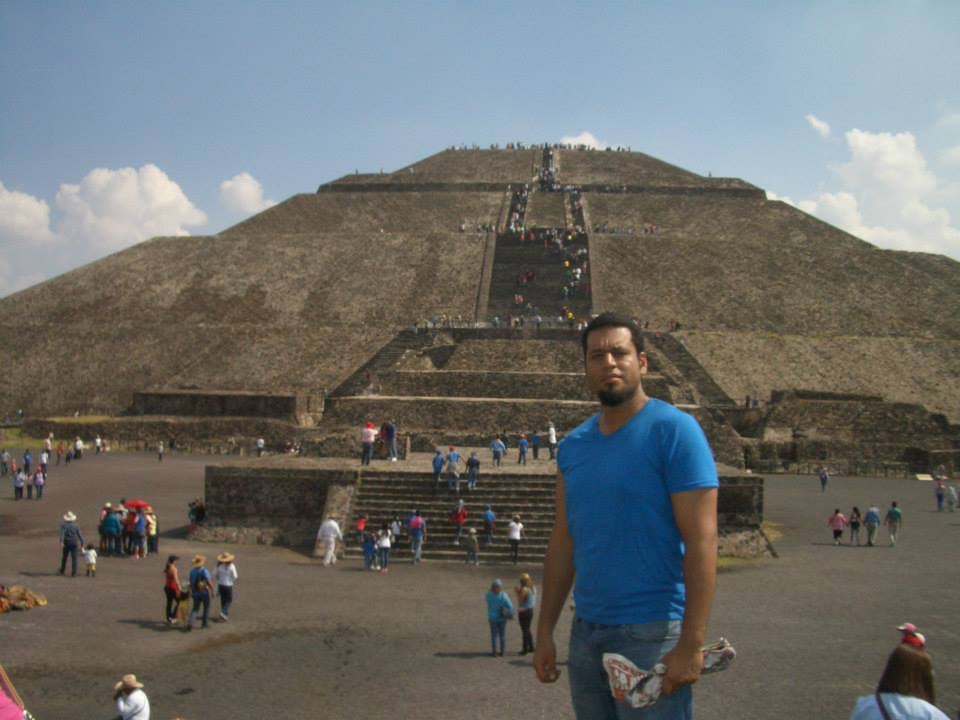 The event was filled with great memorable fights, the food in Mexico City was so damn good, the beer was delicious too, and once again, the people are really cool. The experience was awesome, and I have been dying to go back to Mexico. It's great to see a country's resurgence in combat sports, and I'm pretty sure that Mexicans will have a great impact in the world of MMA. I mean, they already have with Cain. Their fighters will stand along the Japanese greats, the Russian greats, and Americans. Cheers, Knuckleheads.
Knuckle up with Ron is a column in which an MMA enthusiast will bring you the latest news, opinions and what else might be happening in the world of MMA. You'll get unique articles and a humorous perspective on this growing sport from the mind of a not so typical Miami resident. We're not claiming to be experts, we're just here to give you our thoughts, so make sure to comment and follow us on Twitter, Facebook, and Instagram.
(Visited 89 times, 1 visits today)