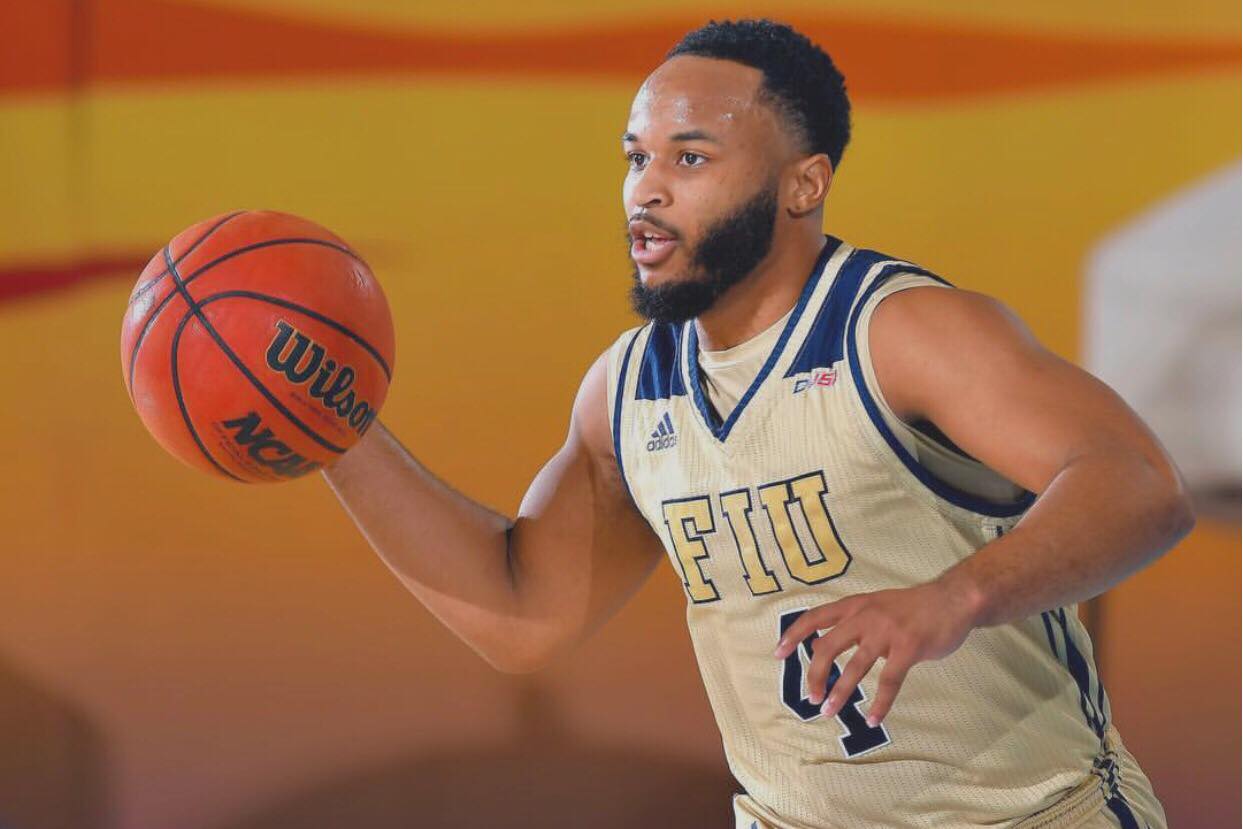 Miami, FL – FIU Basketball has caught fire at the right time. They're LIT, if you will. After getting off to the best start in program history, they cooled off, never winning back-to-back games again until they closed out the regular season with back-to-back wins at home against Rice and North Texas. After that, they won three of four Conference USA Bonus Play games, only losing to defending C-USA champions, and current C-USA all-time leading scorer, Marshall and Jon Elmore. Congrats to the homeboy on his recent engagement, by the way. Hell of a year for him.
Last night, FIU defeated North Texas 73-58. It was the 2nd time in less than a month that the Panthers took care of the not-so-Mean Green. They have their number. Brian Beard Jr. balled out. No Surprise here! He put up 24 points, helping the Panthers create distance between themselves and the not-so-Mean Green. The senior PG has been so money this season, ranking #4 in the nation in steals, and leading FIU in scoring and assists! The offense 100% runs through him. He left the program in better conditions than he found it. I wouldn't be surprised if his number is hanging up in the rafters one day.
Your @FIUHoops #Panthers take the 73-58 W vs @MeanGreenMBB in the final home game of the season. Stay tuned to find out where they'll be seeded and whom their opponent will be in the @ConferenceUSA tourney!#PawsUp 😼 pic.twitter.com/4Cv32TRoqd

— Lemon City Live (@LemonCityLive) March 10, 2019
Brian isn't the only one putting in work though. After he's done, he'll leave the team in good hands with Devon Andrews. He's the only other player averaging more than 0.5 points per minute played. The kid can ball, and he's not afraid to take the game into his hands. At one point in last night's game, he was on the floor with a bunch of guys who didn't reach the double-digit mark in minutes played, leading them while North Texas was trying to get back into the game. He's the only player who isn't a center, averaging over 10 minutes played, that shoots at over 50%. He's also 2nd in shooting percentage, only to Trejon Jacob from the 3-point line, at 34.6%. If he can get that into the 40's next season, watch out C-USA!
Osasumwen Osaghae finished with a quiet offensive game yesterday. His productivity came at the defensive end, with nine defensive rebounds (12 total), three blocks, and a steal! The kid is another bright spot for FIU Basketball. He's currently ranked #5 in the nation in blocks per game. He averages 8.4 points and rebounds per game. If he can bring those up to double digits, and keep his blocking productivity next season, he'll get some national attention.
We'll be looking forward to the C-USA tournament, especially since FIU's 1st round opponent on Wednesday is North Texas. The Panthers will look to defeat the Mean Green for the 3rd time in less than a month! It has all the symptoms of a trap game, but the boys seem to be on another level mentally as of late. Should they win, they'll face Western Kentucky, whom FIU defeated at Bowling Green, 77-76 back on January 17th. Stayed to Lemon City Live for more FIU Basketball coverage in the postseason!
📷Credit: FIU Men's Basketball IG
(Visited 37 times, 1 visits today)