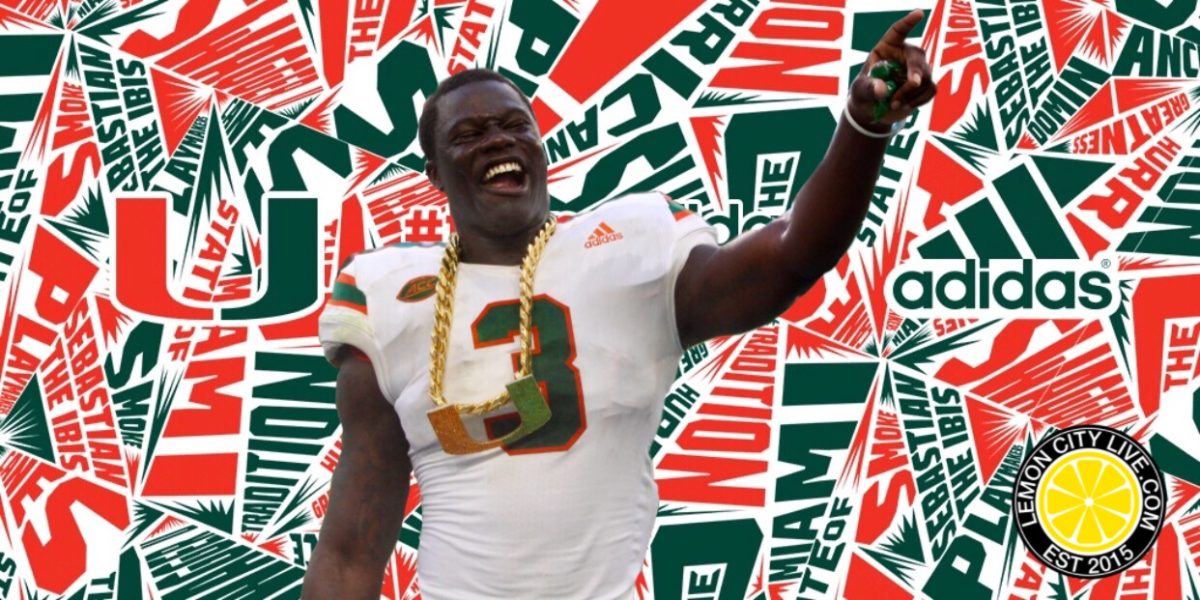 Miami Gardens, FL – This is Miami. Our culture revolves around traffic, cafecito, beaches, parties, and football. Nothing brings our community together more than football. Well, maybe cafecito, but nobody tailgates for that. Whether you're a Miami Dolphins fan, FIU Panthers fan, who had their spring game last weekend, or Miami Hurricanes fan, you know it to be true. However, down here, no football team moves the needle more than the Hurricanes, and 15,875 fans showed out to the 2018 Miami Hurricanes Spring Football Game.
It's good to be back. pic.twitter.com/IQHGhbnI7f

— Canes Football (@CanesFootball) April 14, 2018
The spring football game is the official beginning of the new season. It's Canes football SZN! We're entering Mark Richt's third year in his tenure, and Canes fans are glad the team is finally on the way back to the top. The 2016 season marked their 1st bowl win since 2006. The 2017 season showcased the Canes winning the ACC Coastal Division for the first time, the Turnover Chain, and playing for the ACC title, as well as their return to the Orange Bowl. The Canes did lose their final three games, but after winning their first 10, including wins over Florida State and Notre Dame, the entire college football landscape was put on notice.
The 'Way Too Early Top 25' lists are in and one thing is clear…

Miami is a consensus top-10 team heading into the 2018 season. pic.twitter.com/s6jF84A45V

— Canes Football (@CanesFootball) January 30, 2018
Spring football isn't meant to answer any glaring questions. It's really just a glorified pep rally and exhibition, but mostly, a chance to get a first look at the new guys. Today's teams were split into Team Carol (white) and Team Soffer (orange), to honor Carol Soffer, the $14 million lead gift provider of the Carol Soffer Indoor Practice Facility.
Today's team names honor lead Indoor Practice Facility donor Carol Soffer. pic.twitter.com/Qe5R8cumEn

— Canes Football (@CanesFootball) April 14, 2018
The first-time standouts were Brian Hightower and Gregory Rousseau. Hightower had four catches for 100 yards and two touchdowns for Team Soffer. His first TD was a nine-yard pass from N'Kosi Perry, who finished 11-for-25 for 166 yards, one touchdown and one interception. Hightower's 2ndtouchdown was a 14-yard reception from Jarren Williams, who was 9-for-14 with 105 yards and a touchdown. Gregory Rousseau led all Canes with 5.5 tackles and three sacks for a total loss of 23 yards.
Are you kidding, me?!?!

Have a day, Mr. Hightower. pic.twitter.com/jCae8LUDrB

— Canes Football (@CanesFootball) April 14, 2018
Freshman Gilbert Frierson picked off Perry in the end zone for the 1stTurnover Chain of the 2018 season! Both defenses played well, combining for nine sacks, a forced fumble, and an interception, so expect plenty of Turnover Chains this season.
It's a wrap from the @CanesFootball #SpringGame 🙌🏻 pic.twitter.com/4GofvBGBEN

— Lemon City Live (@LemonCityLive) April 14, 2018
[foogallery id="11692″]
(Visited 366 times, 1 visits today)