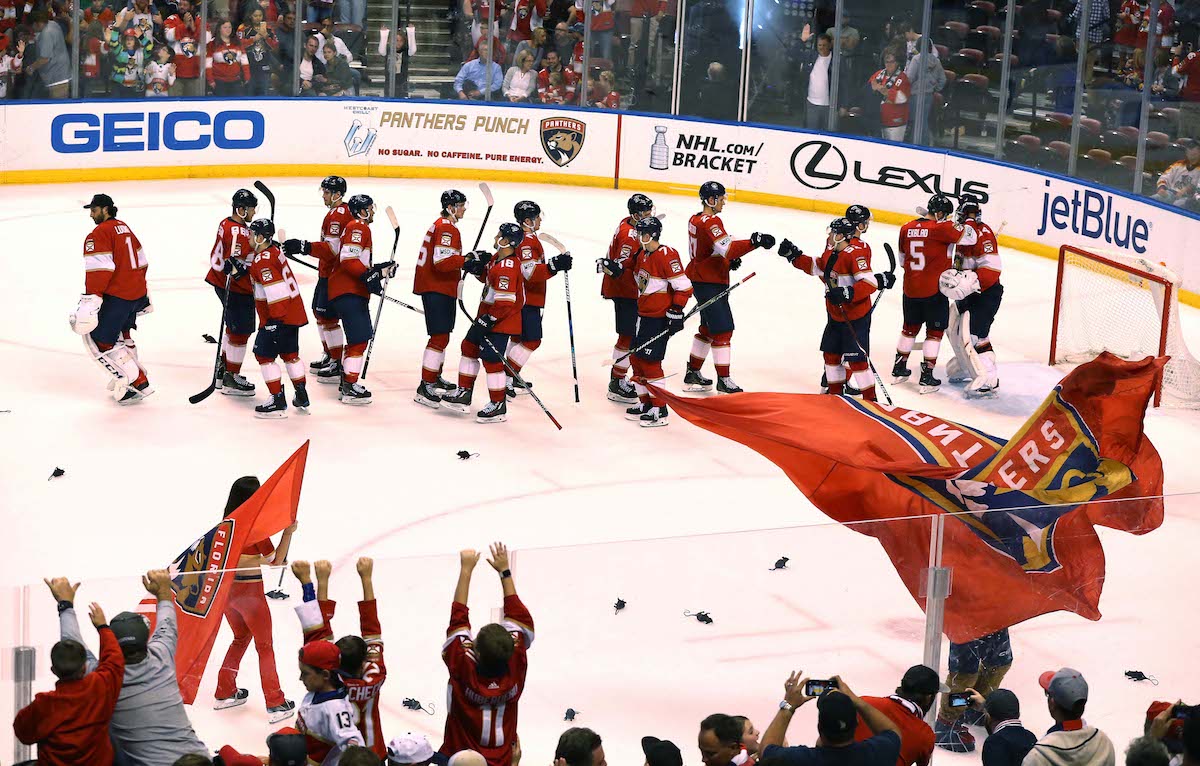 FLORIDA PANTHERS PRESS RELEASE
---
Sunrise, FL – The Florida Panthers announced Tuesday that they will host their third-annual Viktor E. Dash in conjunction with Sylvester Comprehensive Cancer Center at BB&T Center on Oct. 20, 2018. The 5K race will begin at 8 A.M, with race packet pick-up beginning at 7 A.M. The One Mile Fun Run will begin at 8:45 a.m.
(Lemon City Live insert – And for all you Miami Folk, that's not Miami time)
The One Mile Race, named the Peggy Ziady Memorial Walk/Run, is in memory of the Florida Panthers Director of Human Resources & Payroll Peggy Ziady. Peggy was with the Panthers for 12 years and was a colleague, friend and mentor to every life that she touched.
Everyone interested in participating in the Viktor E. Dash can sign up here. A portion of race registrations will go to the Florida Panthers Foundation. General registration is $27 if purchased before the Aug. 15 early-bird deadline. After the deadline, participation cost will increase to $30.
Get ready to run with the #FlaPanthers & @SylvesterCancer 🏃

The early bird registration for this year's Viktor E. Dash is tomorrow!

» https://t.co/l3u9y3qE50 pic.twitter.com/sScBnQPwwH

— Florida Panthers (@FlaPanthers) August 14, 2018
All registered racers will receive one ticket to the Oct. 20 Panthers match-up against the Detroit Red Wings or a ticket to the Nov. 8 match-up with the Edmonton Oilers. Participants of the 5K will also receive a finisher's medal.
If you are interested in participating in this event, but cannot attend on Oct. 20, a virtual running option will be available.  All virtual runners commit to running a 5K on their own schedule and will receive a race goodie bag via mail. Game tickets for virtual runners will be available for pick-up at will call on the day of the game.
–FLORIDA PANTHERS
📷 Credit: Robert Mayer-USA TODAY Sports
(Visited 32 times, 1 visits today)