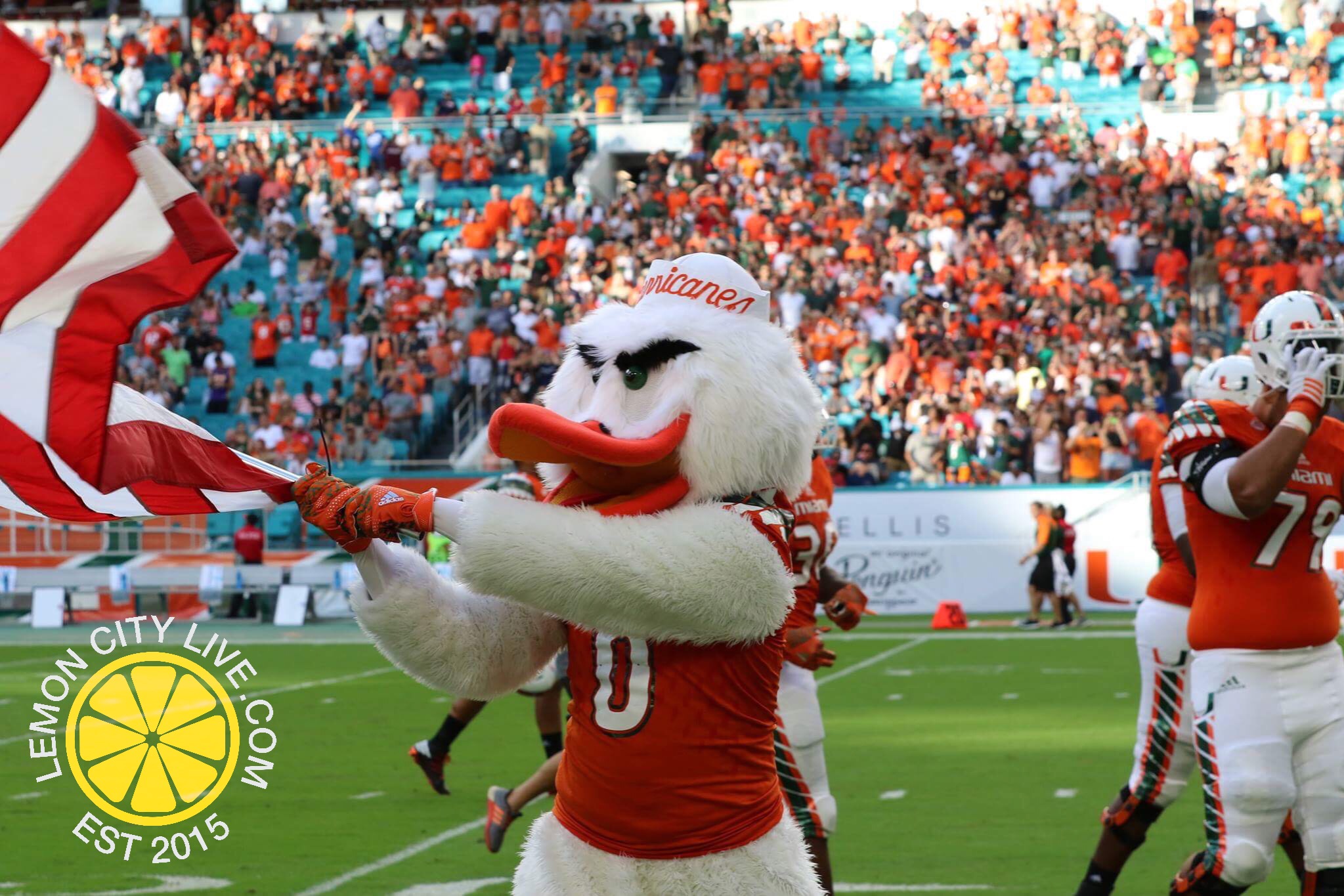 A win is a win is a win. The Miami Hurricanes will take it and settle for the solid 38-10 W at home against the local rival. The Florida Atlantic University Owls were not exactly expected to put up much of a fight in Miami, especially following the 70-3 spanking that Miami handed the Florida A&M Rattlers last week. However, Miami did not look great against an FAU team that Vegas had them beating by nearly 4 TDs.
The return of The U is imminent, such are the hopes of an entire fan-base that has filled the stands at the newly renovated Hard Rock Stadium for the first two weeks and plenty more following at home. Brad Kaaya is the Junior QB, top notch NFL prospect, and leader of this football team. Kaaya heavily underwhelmed in this game; in fact, the truth is that while his first week against FAMU was highlighted by 4 TDs, the Canes didn't need him much and he sat after throwing for just 135 yards. Against FAU, Kaaya struggled mightily, throwing for 17 completions out of 31 attempts, 0 TDs and having been intercepted twice. What's more, the eye test alone saw a QB that was struggling with overthrows and a few mix-ups, perhaps a product of getting accustomed to Mark Richt's new playbook. Better days are ahead for Kaaya and it is absolutely a testament to this offense that they can function and pull away without having to rely on their number 1 guy, but the Hurricanes won't be playing FAMU and FAU every week, Kaaya will need to get to another level before a rough October that will have Miami facing much tougher competition.
On the brighter side – and by brighter I mean star bright, like beaming – this rushing attack that the Hurricanes possess is no fucking joke. The Hurricanes found themselves relying on the running game, whether a product of the passing inefficiency or the recognition of what seemed to be working so well, they went to it early, late and often. The Gruesome Twosome of Mark Walton and Joseph Yearby is for real; FAU never had a shot. Yearby had a huge night, rushing 20 times for 121 yards and a TD. Unfortunately for him, his performance was overshadowed by the clear runaway star of the night, Mark Walton. Holy shit! The kid was on fire. He could do no wrong. The kind of dynamic runs reminiscent of Duke Johnson and other Miami greats. His night was topped by 4 TDs (not a typo), but each run was more impressive than the other; it almost seemed like he was ready to break out on any given one. Funny enough, in the post-game conference, Walton confessed he only cares about the win and said of his TD runs: "actually, I don't even remember them". He's got this football thing figured out.
Defensively, only a couple of things stand out as the young squad continues to grow and get tested. A Rayshawn Jenkins interception off a tipped ball was indicative of the kind of game the passing defense played. They even limited the running attack to 70 net yards. However, as ILB Michael Pinckney alluded to after the game, the first two weeks against the lesser competition is tough to use as a measuring stick for the development of this defense.
Miami now takes their first road trip of the season where they will face the Appalachian State Mountaineers. While not exactly prime competition either, the Mountaineers will be at home and already gave the Tennessee Volunteers (ranked 9th in the AP Poll at the time) a tough game that App State ended up losing in overtime. Miami will have a BYE week after that and begin a 6 game stretch (including the infamous Florida State Seminoles rivalry) that will determine the outcome of the season and the direction this program is currently headed in. Perhaps it was just a lackluster week for our hometown Canes, but if they go on to struggle in the upcoming weeks, this game can be looked at as possessing the red flags that foreshadowed the faults.
For complete photo gallery of this game, please click here.
(Visited 67 times, 1 visits today)