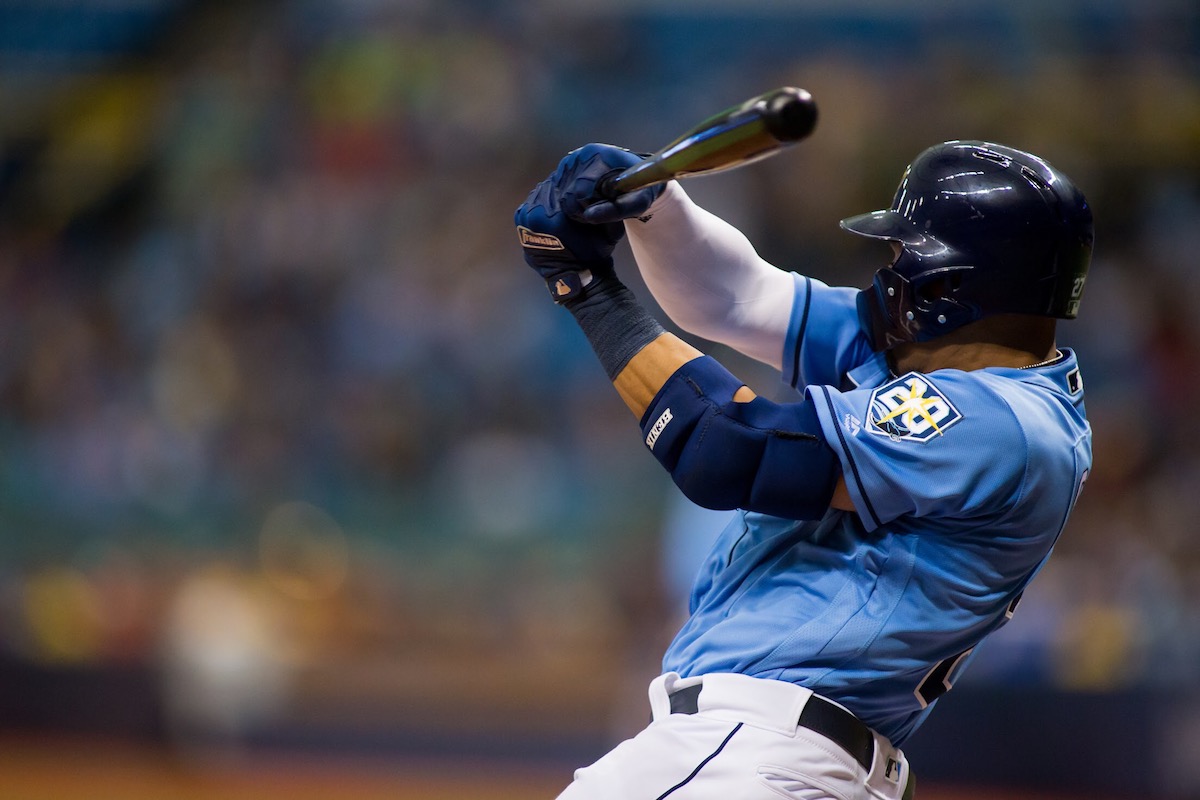 St. Petersburg, FL – As a lifelong baseball fan who never really had the skills growing up to seriously consider playing baseball for a living, today was a great day. It was even better then that time I hit the walk-off winner in the company softball game some years back. While current major leaguers excelled in collecting RBI's and filling the stat sheets as youths playing in organized baseball, I was collecting baseball cards and honing in my trash talking skills. Needless to say, I excelled at this. But like the pros playing ball today, I too will always remember when I finally got the call up to "The Show".
Your favorite Lemonheads, after years of toiling in the minors, made their Major League debut today. A not so quick drive up I-75 through the west coast of Florida, with a trunk full of #SportsLemonade, your boy was ready for this moment. In our never-ending quest to satisfy your sports thirst, we can now add Major League Baseball to our ever-expanding list of flavors, and damn does it taste good.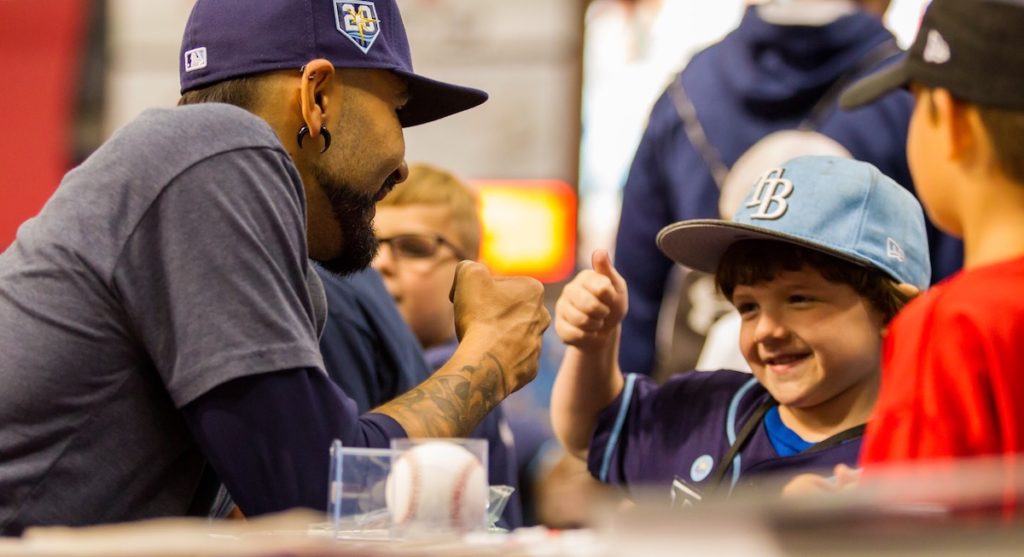 Today's match-up featured the Tampa Bay Rays (15-16) going for the weekend sweep of the Toronto Blue Jays (18-16). Toronto's record against the Rays since 2008 is its poorest against any AL team. The Jays last year won the season series for only the second time in a decade. Toronto had Marco Estrada on the hill today. He's 1-8 with a 4.96 ERA in 14 career appearances against the Rays. The last time Estrada faced the Rays was Aug. 15 in Toronto, when he allowed six runs and 10 hits in 4 1/3 innings. All of these were good signs going into the series finale, but alas the Jays would buck the trend and avoid the sweep with a 2-1 win today.
The game featured solid pitching from both starters. Estrada (2-2, 6.19 ERA) tossed 6 shutout innings, giving up only 4 hits in the process. The Rays countered with Chris Archer (2-2, 6.05 ERA) and his 7 innings of one-run work. For his career, Archer is a solid 7-4 with a 3.09 ERA in 24 starts against the Jays. He had a 2.65 ERA last season in five starts against Toronto. Both pitchers didn't figure into the decision as runs were at a premium today.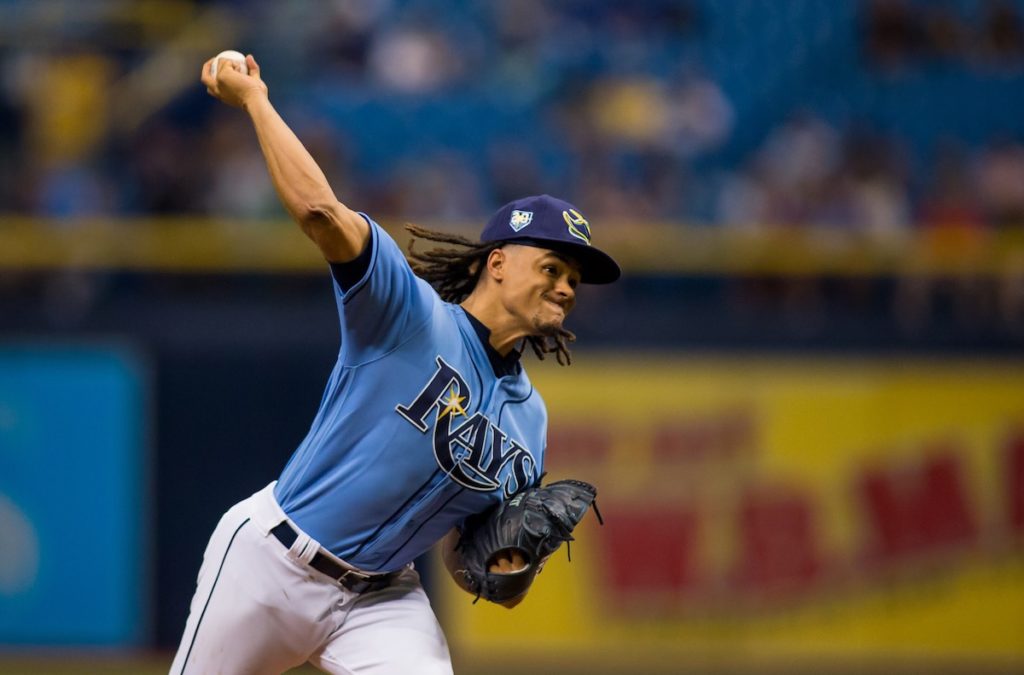 The Blue Jays opened the scoring in the fifth. Anthony Alford led off with a single, stole second and got to third on Luke Maile's sacrifice fly. Aledmys Diaz then hit a high chopper that was speared by leaping Rays first baseman Brad Miller, who shoveled to pitcher Chris Archer, covering on the play. Diaz was ruled safe — and Alford scored on the RBI single. In the bottom half of the eighth, the Rays tied up on a Carlos Gomez semi-monster dong over the left field fence. He didn't pimp-out his trot like he did a few weeks ago when he hit his first ever walk-off home run. Still loved it, baseball needs more of that.
This guy is so much fun.#RaysUp pic.twitter.com/7tcDuWE0Iv

— Tampa Bay Rays (@RaysBaseball) May 6, 2018
On his first offering to Blue Jays batter Anthony Alford, Rays closer Alex Colome unleashed a one-out wild pitch that bounced and rolled through the legs of catcher Wilson Ramos. Kevin Pillar, who led off the ninth with a double, then advanced on a grounder, scored easily from third base to break a 1-1 tie and eventually take the win today.
Rays now host the Braves for a quick two-game set before hitting the road for their next 11 games. They finally return home May 22nd to start a series with the Red Sox.
With each visit we make up to beautiful Tampa, it gets harder and harder to leave. Until next time, stay thirsty my friends.
Photo Credit – Mary Holt  |  Instagram  |  Twitter
[foogallery id="12132″]
(Visited 220 times, 1 visits today)