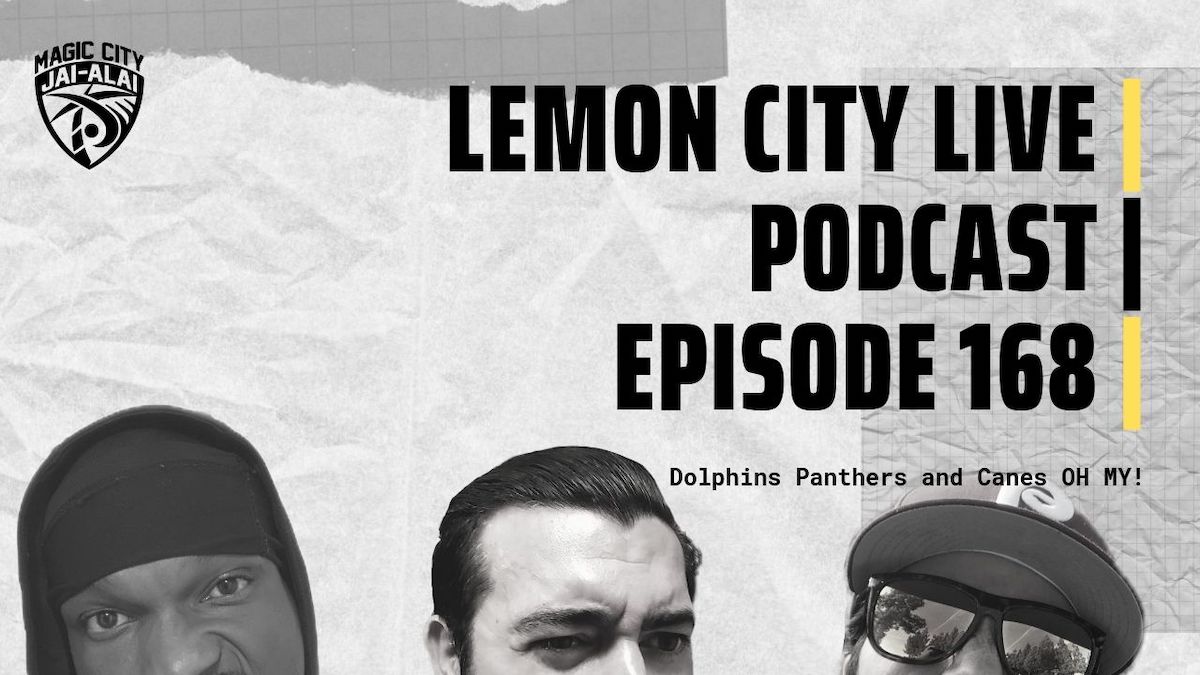 Lemon City Live Episode 168 | Dolphins, Panthers, and Canes, Oh My!
Three losers, and for once, we ain't talking about ourselves. The Miami Dolphins, Miami Hurricanes, and FIU Panthers all stunk it up this week, and needless to say, we aren't too happy with them.
It's an all football episode!
Brought to you by Magic City Casino Jai-Alai #LiveTheJaiLife!
(Visited 23 times, 1 visits today)