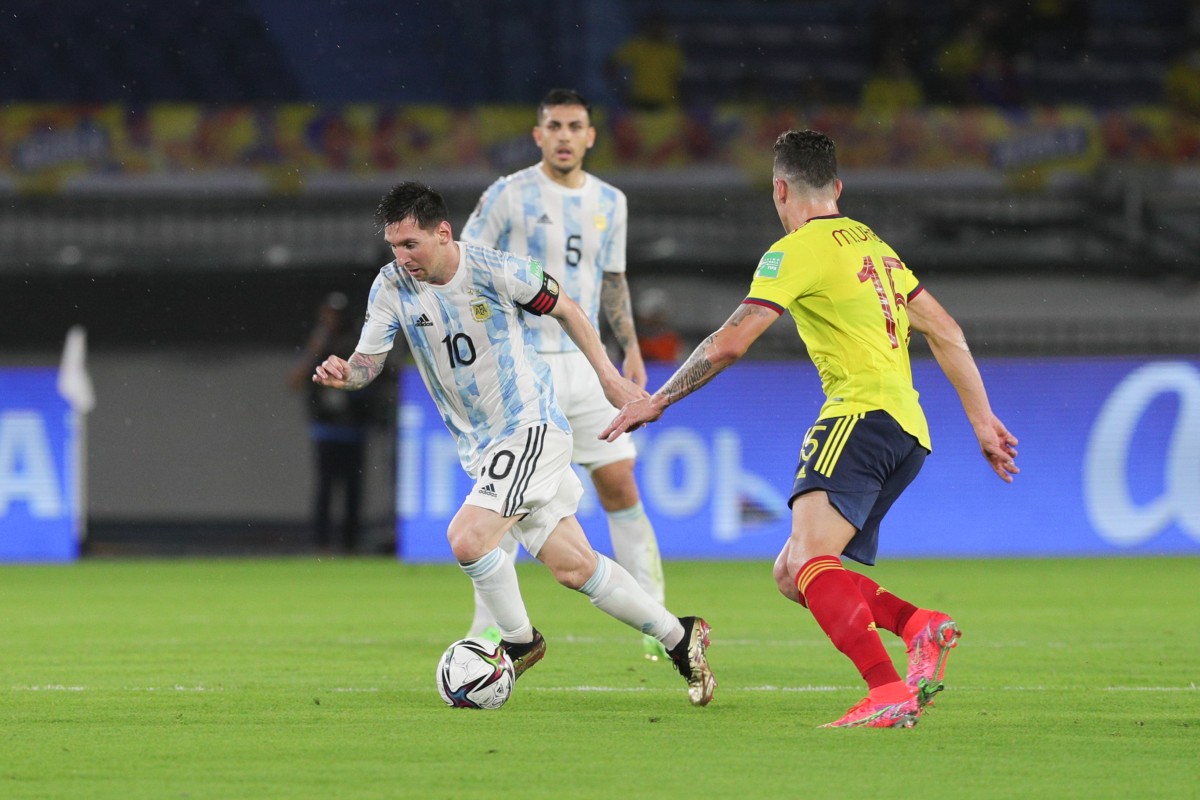 ---
Miami, FL – Lionel Messi could be coming to Inter Miami.
Speaking to the Miami Herald, Inter Miami managing owner Jorge Mas has stated the club has held talks with Messi over a move to South Florida:
"David and I have been working really hard, we have aspirations of bringing the best players here and Leo Messi is a generational player, arguably the best player of all time, I am optimistic Messi will play in an Inter Miami shirt…"
What was thought to be a pipe dream could very well be a reality in the next couple of years. However, with the recent sanctions that the league placed on the club, filling out a competitive roster to put around the Argentina international could be difficult.
But, all of that changes if Miami's front office sells Rodolfo Pizarro.
Pizarro out, Messi in?
Let's break this down.
It's obvious that the club struck out with their Designated Players: Pizarro looks to be on his way out, Blaise Matuidi is regressing and Gonzalo Higuain isn't the impact player he once was. For the rest of 2021 and heading into 2022, Miami does have a chance to fix the issue.
With the rumors that Pizarro could be gone, if he does leave, the club is left with an open DP spot. In all likelihood, this spot will be used on a U-23 player:
That is correct! If Inter Miami sell Pizarro and bring in a DP under the age of 23, they will have three extra "Young Money" spots that they can add to the roster:#InterMiamiCF https://t.co/EauoApGWOX https://t.co/5W8K8ngnXS pic.twitter.com/aIkLhtKJPj

— Alex Windley ☀️ (@aaw_1998) June 3, 2021
Let's say Miami decides to not bring in another Designated Player until early 2022. If this hypothetical U23 DP signs for four years starting the same year, this will lock him down the duration of the club's sanctions on a non-TAM (Transfer Allocation Money) deal.
If Messi plays for Miami from 2023 to 2024, Chris Henderson has a chance to acquire a more productive DP that fits what the club wants to do and can complement Leo's strengths.
Messi won't come to Miami to be a savior, but, if Henderson plays his cards right (which he will,) thanks to MLS' new U22 initiative, the club will be able to acquire three extra players, aka "Young Money," spots under this new rule (see above.)
Miami has a chance to fill out four roster spots with a young supporting cast that will be able to amplify Messi's talents – even at 36 years old.
By 2024, Messi's second year, Miami will be freed from the sanctions which will see the club spend a significant amount of allocation money again.
Yes, it will be uncomfortable and there will be a lot of roster turnover in the next few years, but it's necessary if the club wants to fulfill its long-term vision.
What's next?
Naturally, there are people skeptical of signing another over 30 DP, but no matter how you feel about him, Messi is one of the greatest players of all time.
Not only will he impact what's on the pitch, but off the pitch, Miami will benefit greatly from his presence.
Messi brings attention wherever he goes. More eyes on the club mean more money, more shirt sales, more interest in MLS, etc. His signing could have a ripple effect similar to when David Beckham signed for the LA Galaxy in 2007; but, all of that must wait until 2023.
For now, Inter Miami needs to focus on getting a good result in their upcoming game against DC United. A win next Saturday could do wonders for a team that is low on confidence.
photo credit | Argentina National Team
(Visited 127 times, 1 visits today)