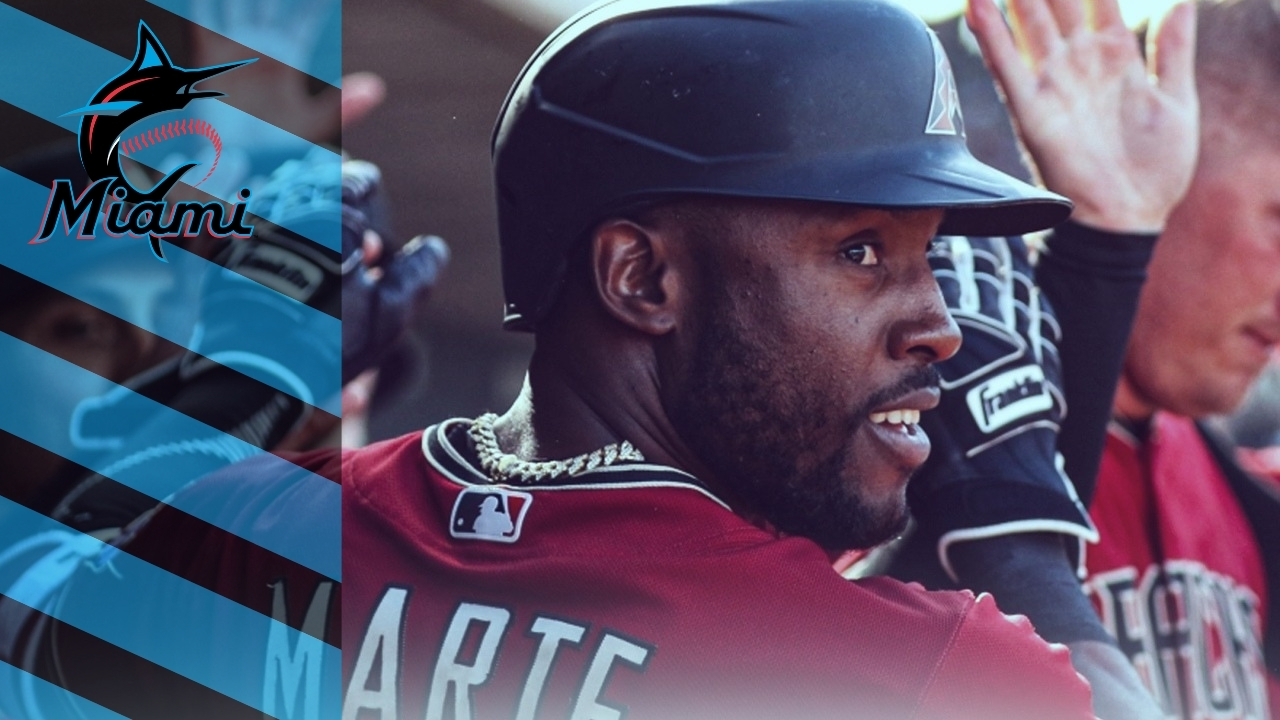 ---
Miami, Florida – What an awesome day for the Fish. The Marlins beat Jacob deGrom, snapped their four-game losing streak, and made a splash on the trade deadline. It took four tries but Miami finally broke through against the back-to-back Cy Young winner. New York jumped ahead scoring two in the third looking to run away with it, but the squad countered in the fourth.
Garrett Cooper homered to put the team on the board while Lewin Díaz tied it with a run inducing double. Shortly after that, Miguel Rojas hit an RBI single to take the lead. Jorge Alfaro added insurance with an RBI double of his own to complete a four-run sixth. Robinson Cano blasted one to the stands to make it a one-run game but Brian Anderson answered back with a solo shot to make it 5-3. Did you know Brandon Kintzler is now 7-for-7 in save situations?
You lovin' it? We're lovin' it. You lovin' it, @AndersonBrian01?

#JuntosMiami pic.twitter.com/YmtwyZBAgu

— Miami Marlins (@Marlins) August 31, 2020
Trevor Rogers weaved together a good outing, tossing five innings allowing two earned runs on five hits. Rogers struck out five en route to his first career win.
The MLB trade deadline has come and gone and the Marlins look ready to make a run. They made two trades: one for the present and one for the future, fulfilling some of their needs. Let's check em out:
Miami-Arizona Trade
IN: OF Starling Marte
OUT: LHP Caleb Smith, RHP Humberto Mejía, Player To Be Named Later
2020 stats: .311/.384/.443, 8 doubles, 2 HRs, 14 RBIs, 5 SBs
Career stats: .288/.342/.451, 200 doubles, 110 HR, 434 RBIs, 244 SB
Reaction: Same as last year, the Marlins turned to the Diamondbacks at the trade deadline. Starling Marte brings instant offense, speed, and experience. Heading into Monday, the Fish were in the market for bats in order to prop up their struggling offense and it seems like they've succeeded, upgrading their outfield in the process. The organization has said this is not a rental, they have control of Marte this year and next.
He's here! #JuntosMiami pic.twitter.com/NDdhpz1zZs

— Miami Marlins (@Marlins) August 31, 2020
Arizona did not seem keen on exercising Marte's club option, he'll be due $12.5 million in 2021. The Diamondbacks are getting a good southpaw in Caleb Smith and a young arm out of Humberto Mejía that can feature in a formidable rotation alongside Zac Gallen whom the Marlins traded away last year. They will continue his development as a starter with bullpen work another possibility. The PTBNL is reportedly Julio Frias.
Miami-Toronto Trade
IN: Player To Be Named Later (Griffin Conine)
OUT: Jonathan Villar
2020 stats: N/A, has yet to make MLB debut
Career stats: (Duke University) – .280/.403/.531, 29 doubles, 31 HRs, 114 RBIs. (Minor League) – .266/.348/.515, 34 doubles, 29 HRs 97 RBIs
Reaction: If you liked the Starling Marte trade, you'll love this one. The son of Mr. Marlin himself, Griffin Conine shows power, something the ballclub is definitely looking for. He hasn't seen action above Single-A ball making this acquisition a long term move. He was suspended for 50 games to start the 2019 campaign after testing positive for Ritalin during the offseason, but still led the Class A Midwest League in home runs (22) and slugging (.576).
Mr. Marlin Jr.?

The #Marlins are reportedly acquiring Griffin Conine, son of Mr. Marlin Jeff Conine, from the #BlueJays for Jonathan Villar. Conine is No. 16 on Toronto's Top 30 Prospects list: https://t.co/NrPGawBTJR pic.twitter.com/EhdpeGovRp

— MLB Pipeline (@MLBPipeline) August 31, 2020
Even without his pedigree, Conine can be an exciting player to watch down the road. The youngster from Plantation, Florida combines bat speed with physical strength. Chicks dig the longball. Like his dad, he also has an arm so prepare yourself to see the resemblance of Jeff Conine. The fanbase hopes to see his successes translate to the big league stage. My grandma is a huge fan of Conine, when she finds out his son is in the organization she is going to flip.
Jonathan Villar brings versatility to the Blue Jays, capable of playing in the outfield and infield, showing value as the leadoff man with his speed. Slashing .259/.315/.345 for the 2020 season, Villar at times was frustrating to watch but he did have his moments on both offense and defense. His best game at the plate was arguably back on August 6th versus the Baltimore Orioles where he went 3-for-5 with a home run and two RBIs.
Final Thoughts
The Fish are in win-now mode with an eye on the future, adding Mr. Marlins' son for a nice homecoming story. Of all the players who moved, the biggest name went to the Marlins. Miami is not 100% health-wise but more are due to return from the IL which will only strengthen them.
They improved the offense but did not fix their issues in the bullpen. The Marlins are banking on guys returning from COVID such as Yimi García along with Brad Boxberger, Brandon Leibrandt, James Hoyt, and even José Ureña to provide a much-needed boost.
Although linked to names like Mychal Givens, Trevor Rosenthal, Greg Holland, and Ian Kennedy (they pretty much eyed the Royals for relievers) nothing came of it. Bullpen upgrades seemed to be at the top of their wishlist but recent struggles at the plate also became a priority. They did not find a backup catcher either since the timetable of Francisco Cervelli's return from concussion protocol remains unknown, though this need is far less important. Overall, I am happy with the moves Miami made giving the fans something to be excited for. At 15-15, the playoff push has officially started.
Marlins Trade Deadline Grade: B
Jonathan, Humberto, and Dr. K — We hope you enjoyed your time with us as much as we enjoyed our time with you.

Thanks for everything, fellas. 💙 pic.twitter.com/ca0URrlTkZ

— Miami Marlins (@Marlins) August 31, 2020
(Visited 45 times, 1 visits today)