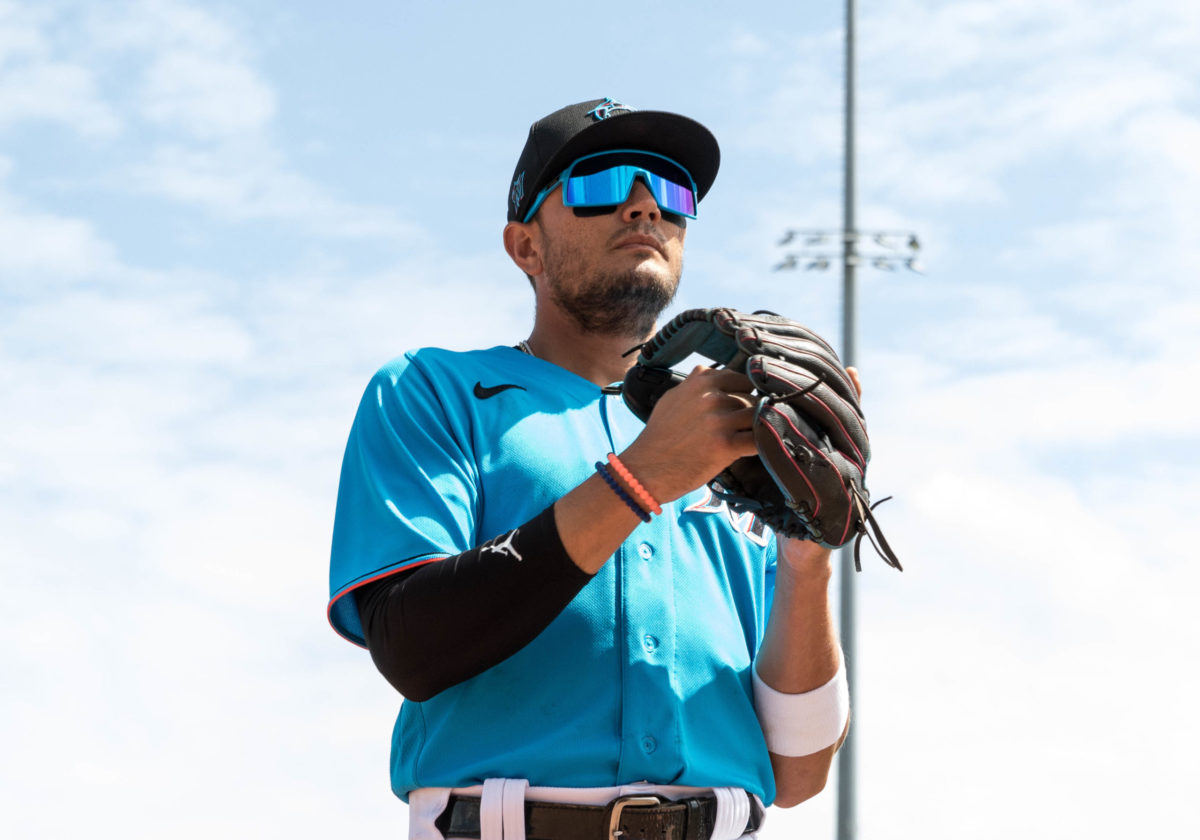 ---
Miami, Florida – The Miami Marlins are ready to start the season as baseball returns amid the pandemic. Inch by inch, sports in America is clawing its way back. For some, it's to finish what they started. For others, it's playing some form of a season. On the eve of MLB's return, the game has undergone profound changes. In order to adapt to these unprecedented times, the league created a shortened 60-game season with no fans in the stands. There will be no Minor league this year. The position of designated hitter is now universally utilized. When it comes to extras, there will automatically be a runner in scoring position. Teams will only play their division rivals and their American or National League equivalent. Masks, social distancing, and testing are just as important as scoring runs.
At one point none of this seemed possible. Back in June, the infighting between the league and the player's union erased any possibility of MLB being the first major sport to come back during the ongoing pandemic. Things got so bad, the chances of no season whatsoever was very plausible. In mere days the baseball faithful seems set to finally see the Opening Day they've been hoping for.
I'm exercising cautious excitement.
The 2020 season will definitely be an anomaly. It also brings no guarantees. With COVID-19 still raging in much of the country, fans are wise to savor every moment. At this juncture, I'm just glad there's baseball to begin with. For most this is both a morale booster and a return to some sense of normalcy. A restoration of an escape many have yearned for, no matter who wins. With that said, these won't be meaningless games. The teams are expected to compete now that Major League Baseball is back in business.
On your mark. #JuntosMiami pic.twitter.com/TT7jiOjVe8

— Miami Marlins (@Marlins) July 24, 2020
At a Glance
Pitching will have a lot of depth. The starting rotation is set with Elieser Hernandez grabbing the final spot, beating out Jordan Yamamoto. Nick Neidert and Robert Dugger were also in the mix. For the latter two, they're now in the bullpen. Yamamoto was considered for a role in the pen but since he's never pitched in relief, they prefer sending him to Jupiter, Florida to continue honing his skills as a starter. For those who don't know, Sandy Alcantara is the opening day starter. José Ureña, Caleb Smith, and Pablo López fill out the rest of the rotation.
For the bullpen, we have Brandon Kintzler, Jeff Brigham, Yimi Garcia, Ryne Stanek, Adam Conley, and others. It'll be a mix of veterans and young guns looking to do their part. Some questions remain but the relief corps should be better this year.
This leads us to what was our biggest weakness: The bats.
Last year the offense was ranked among the worst in the league, particularly in the power department. Jonathan Villar and Corey Dickerson are two of the new offensive tools the Fish hopes to get production out of. Jesús Aguilar is another, looking to bounce back and regain his 2018 form. Now that there's a designated hitter in the National League the Marlins will likely cycle through the DH spot, something they can use to keep Aguilar fresh. Garrett Cooper is another guy that could benefit from the new role whenever he's not playing at first base.
Miami has reworked the top of the batting order but some of the questions lie towards the bottom. Isan Díaz is part of the puzzle on whether he realizes his potential. As a result of the shortened season, the team can't afford to fall into early holes. If they do, expect to see changes throughout the lineup. If a hitter is struggling, they will very likely get fewer at-bats.
This also applies to the rest of the roster.
Final Thoughts and Prediction
As previously mentioned, the Miami Marlins are in a challenging position. The NL East is filled with great teams brimming with talent and the same can be said of the AL East. This season will look, feel, and even sound very different. No crowds will definitely be a factor. It takes away one source of adrenaline from the players. How each one adapts to the unfamiliar situation will be key. In many ways, the concept of home-field advantage has been greatly reduced.
Frankly, I'm just grateful for any baseball, regardless of where Miami ends up in the standings. With that said, if they produce runs like they did Tuesday night, they could finish a couple of games above .500. My prediction is a 27-33 season with the Braves clinching the division. It's baseball, anything can happen. And since anything can happen let's hope for a safe and successful season for all those involved.
Play ball!
Photo Credit | Chris Perez
(Visited 24 times, 1 visits today)