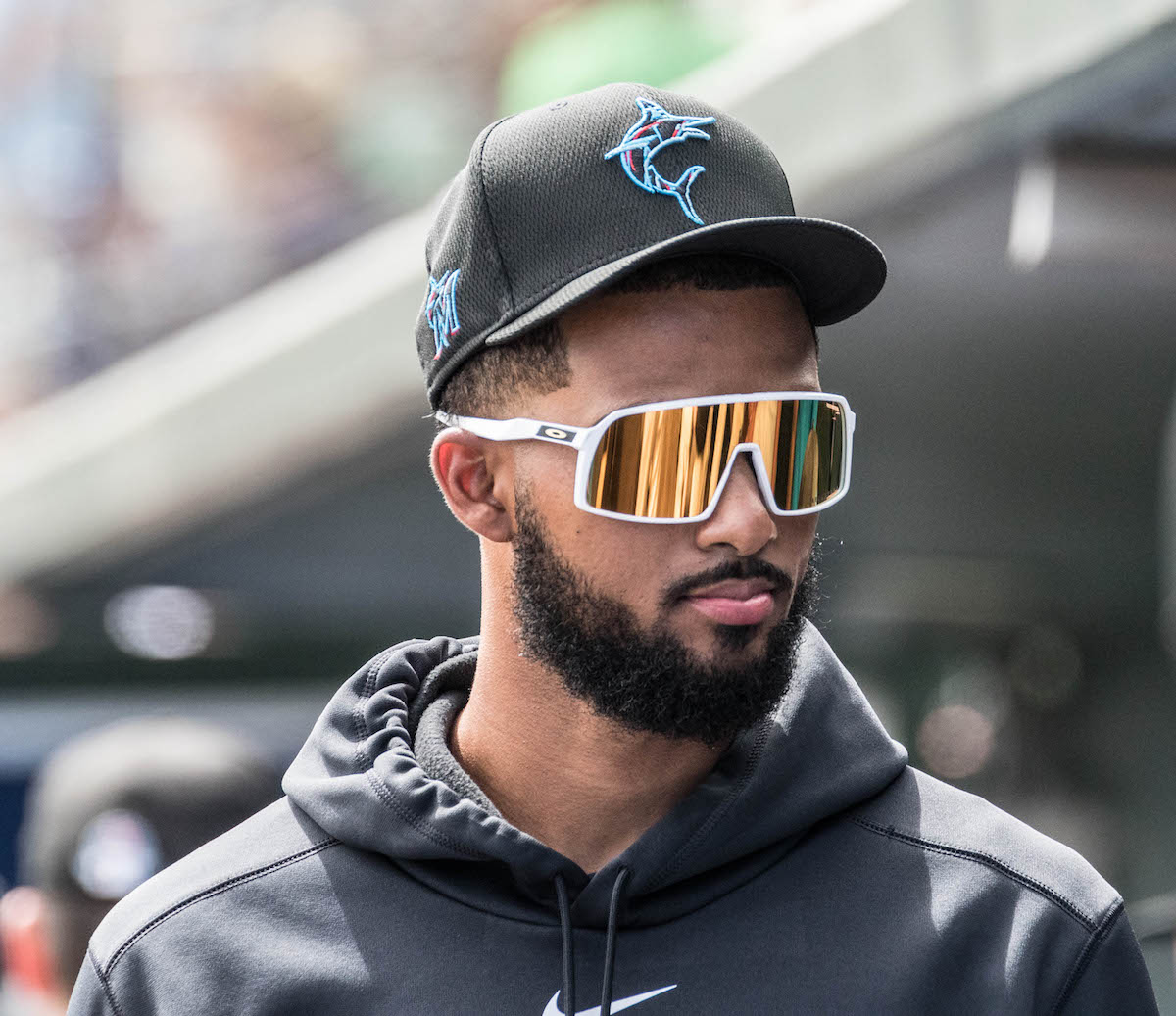 ---
Miami, Florida – The Miami Marlins put their best foot forward, flashing power and timely hitting to defeat the Philadelphia Phillies 5-2 on Opening Day. Sandy Alcantara pitched an effective game striking out seven, the most by a Marlins starter on opening day since 2014 when Jose Fernandez had nine. Alcantara tossed six and two-thirds innings, allowing two runs (one earned) on three hits. The team's ace looked good on the mound, showing confidence and determination even when he faced Bryce Harper.
Miami got on the board first with a sac fly from Jonathan Villar in the third. Francisco Cervelli and Miguel Rojas hit back-to-back singles, setting up Villar to drive one deep enough into centerfield to bring in the run.
The Phillies tied it in the home half of the fifth with an impressive homer. Didi Gregorius got a hold of Alcantara's slider and lifted it into the stands. The Marlins responded the following inning with a two-run shot from Jesús Aguilar and never looked back. Corey Dickerson scored on a wild pitch and Garrett Cooper lined one to center-left for the RBI double, capping off a four-run sixth.
Philadelphia scored again after the seventh-inning stretch on an error. Jay Bruce popped it towards centerfield to end the inning but Villar botched the routine fly ball, allowing Gregorius to cross the plate. Brad Boxberger and Yimi García took over in relief, setting up Brandon Kintzler to lock in his first save of the season.
It was a great start to the 60-game campaign. The Fish will look to keep it going this weekend against the Phillies before returning to Miami on Monday for their home opener against the Baltimore Orioles.
ring, ring, ring. Bell-o? 📞 pic.twitter.com/WvligS7sXq

— Miami Marlins (@Marlins) July 25, 2020
Game Notes
Miguel Rojas swiped the first bag of the season in the third inning, stealing second base.
Team RISP: 1-for-7
Team LOB: 6
Alcantara threw 87 pitches, 56 of them for strikes.
Starting catcher Jorge Alfaro was placed on IL hours before the game. It is generally considered COVID related.
Photo Credit | Chris Perez
(Visited 38 times, 1 visits today)