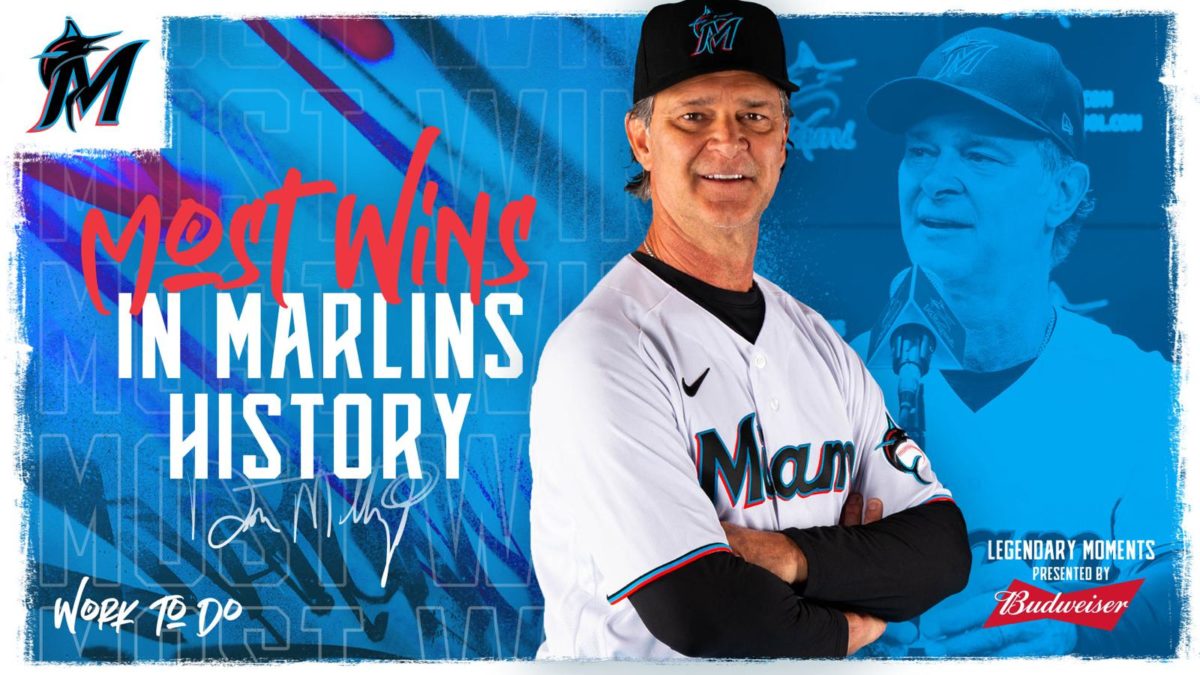 ---
Miami, Florida – It wasn't easy but the Miami Marlins pulled out another win, beating the Baltimore Orioles 8-7 for the series sweep. The Fish have now won five in a row. Four of those coming off their trip with the O's. The last game of a series noted for its low scoring was anything but that. It was a night of constant back and forth. The fifth and the eighth were the only innings without a run scored by either team.
It was the first series sweep by the Marlins since last year, done on June 21-23 at Philadelphia. Their last four-game sweep was back in 2016 on April 25-28 at Los Angeles, the Dodgers.
The pitching was not smooth as both sides were teeing off at the hurler's expense. There were a total of five home runs, all but one launched by the Orioles. The 15-run affair saw 22 hits and a pair of errors along with yet another Major League debut.
Get a pitch, send a pitch. @JRvillar6 // #JuntosMiami pic.twitter.com/mLrUWADjRb

— Miami Marlins (@Marlins) August 6, 2020
Seesaw Anyone?
Jonathan Villar wasted no time, grabbing the first pitch he saw to blast a solo home run, putting Miami up first in the opening frame. The Orioles responded with a dinger of their own. Renato Núñez came out swinging, taking Jordan Yamamoto deep to tie the game. The second frame was a bit of a rough one for Yamamoto, giving up a couple of hard hits. Monte Harrison likely saved the Marlins a run with terrific catch deep in the outfield, robbing Austin Hays of an RBI.
The Marlins starter was all around the zone. Yamamoto threw a lot of strikes but served up too many tasty pitches for hitters to feast on.
After Logan Forsythe logged his first double of the season, Magneuris Sierra helped the Marlins retake the lead with a sac fly deep to right. The play brought home Lewis Brinson from third. The O's were definitely not going away quietly, tying it up again in the third. Anthony Santander hit one deep to the wall at center, forcing Harrison to chase it down. He narrowly missed, slamming into the wall. Although he was slow to get up, Monte stayed in the game. The play resulted in an RBI triple for Santander.
Monte Harrison makes a potential game-altering grab near the warning track. 👀@Marlins ⚾ is LIVE on FOX Sports Florida 📺 & FOX Sports Go! 📱▶️https://t.co/mqlamgimC7#JuntosMiami #MLB pic.twitter.com/IR3oEeH4m5

— FOX Sports Marlins (@FOXMarlins) August 7, 2020
Dwight Smith Jr broke the deadlock with a sac fly to put Baltimore ahead for the first time Thursday night. It won't be the last time you hear of him.
But just as the Orioles scored more runs, Miami was always ready to respond. Brian Anderson saw a changeup away and turned it into a line drive to center, scoring both Francisco Cervelli and Jesús Aguilar to snatch the lead right back in the home half of the third inning. And just like that, Baltimore answered with their own homer in the fourth.
When it was the Marlins turn at the plate, Villar broke the 4-4 deadlock with an RBI single that turned into a two-run play after an errant throw to third by Santander.
In another MLB debut, Jorge Guzman came in relief for Yamamoto in the fifth. Guzman made a good first impression, tossing a 1,2,3 inning. The right-hander is the number 17 prospect in the Marlins system according to Baseball America, making him one of the top pitchers in the organization. Guzman got rocked the following inning, however, giving up a pair of longballs.
Miami took the lead for good in the seventh. It started with a fielding error by Smith Jr when Cervelli grounded to left. Pat Valaika probably could've gloved it but Dwight did not execute on scooping up the ball. It rolled past the left fielder. Jon Berti was aggressive in his base running, making it to third and then home on Aguilar's sac fly. Anderson, already very productive this series, laced an RBI triple to pad the lead.
The Marlins hotter than Old Bay. pic.twitter.com/QnZSUelgsW

— Miami Marlins (@Marlins) August 7, 2020
Baltimore made it a one-run game late in the ninth but Brandon Kintzler forced Hanser Alberto into a double play. He collected the save soon after with a forceout at second. Miami has tied its best seven-game start to a season. They've started 6-1 four times: 1997, 2004, 2009, and now 2020. The win was also a special one for coach Don Mattingly, he's now passed Jack McKeon for most wins as Marlins manager with 282.
Impressions
The best-case scenario played out for the Marlins. After squeaking three wins against the Orioles, they were met with a challenge and preserved. Yamamoto struggled a bit but he'll get more opportunities to finetune his stuff. Harrison finally got his first hit, his first stolen base. It was a sort of late or delayed steal but he'll remember that one for a long time coming. If you were hoping to find the ball on Ebay, fat chance.
.@Team_Harrison3's 1st @MLB hit was an infield base hit, which immediately preceded his and his first stolen base. Which was delayed.

He said, "🏃‍♂️💨." pic.twitter.com/f1CnCWpllF

— Miami Marlins (@Marlins) August 7, 2020
The bullpen continued to hold and you gotta be happy with Guzman too. His debut started off great and although it went south after getting taken deep twice, he showed potential. Mike Morin made his 2020 debut, tossing a pair of very needed scoreless innings. Was it a clean performance by the pen? No way. But a win is a win and the fans will take it, running out of Baltimore while they still can. The Fish now take their talents to Citi Field visiting the New York Mets.
(Visited 29 times, 1 visits today)