Written by: Carlos Henao
Miami, Florida – In a night like no other, Barcelona takes a 3-2 victory in the 267th edition of El Clasico, over their eternal rivals Real Madrid. Although Cristiano Ronaldo was not able to attend the game, both teams played with the rest of their star players for a majority it and they did not disappoint in a not-so-friendly match.
El Clasico was played for the second time outside of Spain and for the first time in the United States. In a Super-Bowl-like atmosphere that started with Prince Royce singing the National Anthem and Lionel Messi scoring the first goal as people were still finding their seats, we can definitely say that El Clasico in Miami was a success.
What. An. Atmosphere.#ElClasicoMiami pic.twitter.com/8Df5iDyKmx

— Hard Rock Stadium (@HardRockStadium) July 30, 2017
Los Azulgranas started the game on 5th gear and by the 7th minute, Ivan Rakitic scored with a beautiful shot from the 18 putting his team up 0-2. Los Blancos reacted after being down (0-2) with a nice 1-2 pass between Casemiro and Mateo Kovacic; Kovacic was able to make the match 1-2 in the 14th minute. With 9 minutes left before halftime, on a very fast counter attack by Marco Asensio, he was able to score on a one-on-one and tie the game.
And. Just. Like. That. #ElClasico pic.twitter.com/66GFynQYyE

— ESPN FC (@ESPNFC) July 30, 2017

During half-time, Marc Anthony provided some of his greatest hits which only further reassured this Clasico was like none before with a bit of latin spice. Unfortunately, Real Madrid started the second half just like the first. In the 50th minute, from a set piece, Gerard Pique scored the winning goal from a beautiful ball by Neymar placed in the middle of the area.
Neymar, who played with a lot of poise, was substituted in the 73rd minute by Arda Turan. We might have witnessed this being his last game with FC Barcelona as transfer rumors have him flying to Paris when the team goes back to Europe to sign with Paris Saint-Germain FC.
Real Madrid will stay in Miami until Tuesday August 1st and will continue their american tour when they face the MLS All Stars at Soldier Field in Chicago, IL, this upcoming Wednesday.
Los Azulgranas will take their expedition back home to Barcelona as their next game will be August 7th , where they will face Chapecoense for the Joan Gamper Trophy.
The month of August will bring us two more Clasico's for the Spanish Super Cup. The first leg match will be played at the Camp Nou on August 13th and the second leg at the Santiago Bernabeu on August 16th with La Liga starting on August 18th.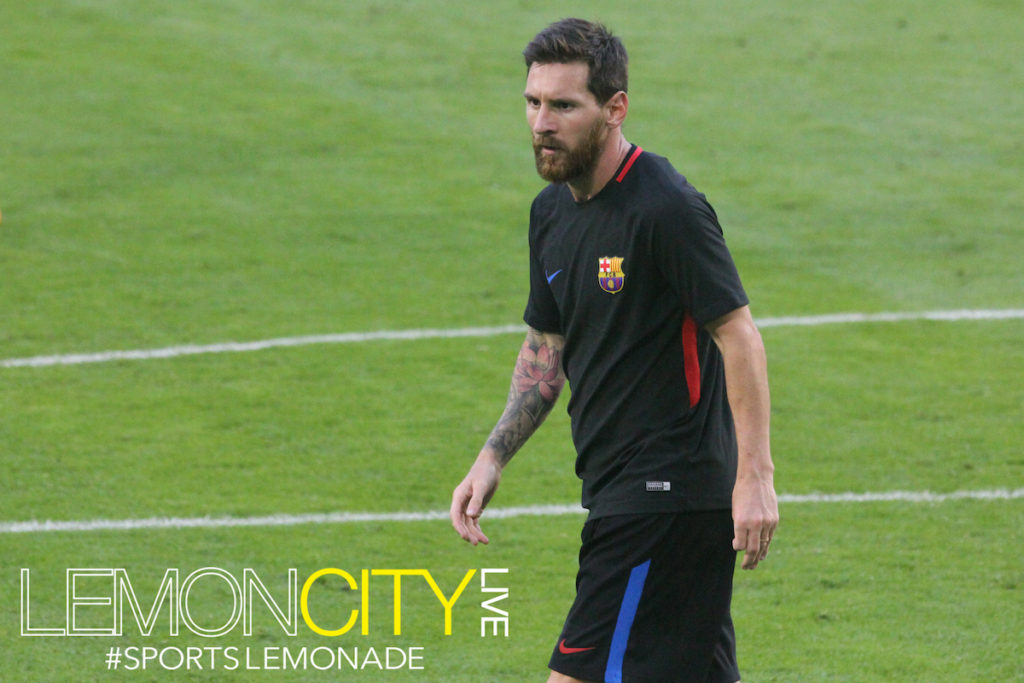 [foogallery id="13029″]
Don't forget to follow us on Twitter, Facebook, and Instagram.
(Visited 141 times, 1 visits today)
About Post Author