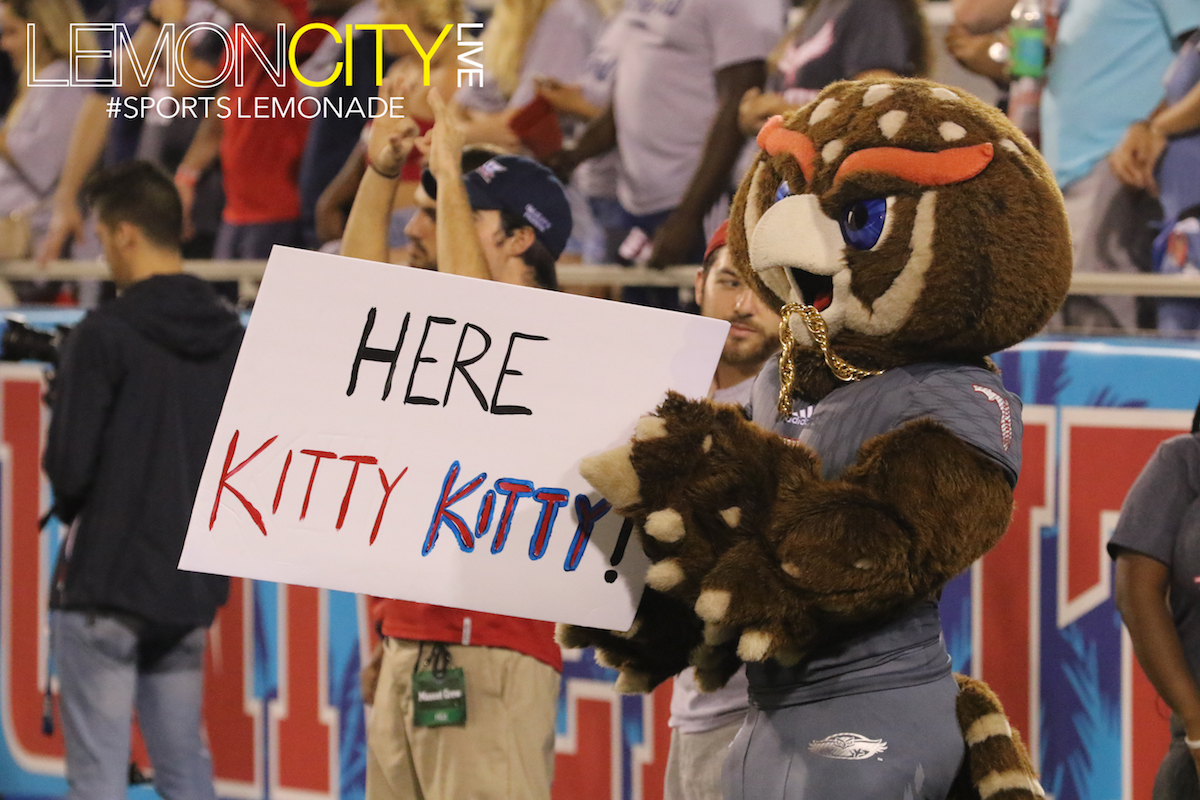 What a difference a year makes. The day was October 1, 2016 and the FIU Panthers were playing in their fifth game of the season. The first four had not gone so well as a 53-14 loss against the UCF Knights brought their season record to 0-4, forced the hand of the administration to fire Head Coach Ron Turner and give the interim tag to Ron Cooper right before the yearly Shula Bowl. It was a year of transformation for both schools as FAU followed suit later in 2016 and fired their Head Coaching bum, Charlie Partridge; turns out three straight seasons of 3-9 is not exactly considered a success. So here we find ourselves, a season later and a totally new direction for both programs with the arrows pointing way north. Honestly, did we ever – and I mean EVER – see the scenario in which we would watch a Shula Bowl with the respective teams being directed by coaching names the likes of Butch Davis and Lane Kiffin? Let's be real, this doesn't happen without the somewhat fall from grace in the eyes of the NCAA both of these coaches experienced, but it does not at all take away from the ability to run a program for either of these two terrific football minds. The proof has already surfaced as the Panthers came into this game with a 6-3 (4-2 in Conference USA) record, and the Owls at 7-3 (6-0 in C-USA); both teams are already bowl eligible.
A yearly tradition that has become a big deal around these parts, Florida International and Florida Atlantic are conference foes that face off for the Shula Bowl; there's a trophy and everything. FAU woke up today holding the first place standing in the East division of C-USA without a single conference loss; FIU right behind the Owls in second place. The Panthers, however, won last year's Shula Bowl 33-31 and looked to start a little winning streak here; they've actually won two of the last three and four of six. When an event like this takes place in our own backyard, we make the trip up to Boca Raton, Florida and take it all in.
Well, FAU spanked FIU today to the tune of 52-24. Kiffin has not lost in the conference yet and it's obvious he also has not lost his offensive prowess. The talent he has on this team certainly helps. Devin Singletary is disgusting. In the same game he would become FAU's single-season leading rusher – passing current NFL Dallas Cowboys RB and former Owls standout Alfred Morris – with 1,464 yards, Singletary also had the longest run of his career (a 70-yarder to the house) and quite the game (164 yards and 2 TDs). QB Jason Driskel threw for 239 yards and 4TDs today with 172 of those yards and 2 of the TDs going to WR Kalib Woods. The Panthers defense isn't exactly the '85 Bears, but come on. Seriously, 52 points is beyond impressive, helped immensely by 333 rushing yards on 46 carries (7.2 average).
It wasn't the best day at the office for our homeboys in blue and gold. It bears repeating, the defense was gashed for 52 points and 572 total yards. FAU scored at will and there was very little anyone could do about it; in fact, the Owls capitalized for seven points in all five of their red-zone trips today. A hot start by Florida Atlantic was erased by Florida International to make this one close at 10-14. The home team from Boca Raton would run away with it (almost literally) after that. FIU QB Alex McGough was sacked four times today, but it felt like he was under pressure all night. The offense was not the reason for today's L, though. McGough had 218 yards and a couple of TDs while Alex Gardner rushed 10 times for 58 yards; the 5.8 average for Gardner is solid, but it proves difficult to stick to the ground game when facing a big deficit. I do feel the need to mention Shermar Thornton had a highlight catch today. A jump ball at the goal-line between two defenders was brought down by Thornton for a 39-yard score.
In what we hope will be the first of many meetings between these two coaches as conference rivals, FAU won back the Shula Bowl, clinched the East division, and will host the Conference Championship game on December 2nd at 12 noon against the North Texas Mean Green; not bad for a day's work. FIU moves on to host the Western Kentucky Hilltoppers on Black Friday as they look to end a two-game losing streak and end the season with a strong push.
Ain't no party like a #ShulaBowl party, cause a #ShulaBowl party don't stop!

🎉🎉🎉🎉🎉 pic.twitter.com/bOQdQ51Uvx

— Conference USA (@ConferenceUSA) November 19, 2017
For a full photo gallery from this game, please CLICK HERE.
Don't forget to follow us on Twitter, Facebook, and Instagram.
(Visited 90 times, 1 visits today)