The Frank Martin is here, ladies and gentlemen. The prodigal son returns to the motherland to devour thy best croquetas, pastelitos, and pan con bistec. Martin, he of Miami Senior High glory with alumni like Udonis Haslem and Steve Blake in his resume. Martin of Kansas State Wildcats and Michael "Super Cool Bease" Beasley in his past. Martin, the man solely responsible for the turnaround and relevance of the program he currently runs, the University of South Carolina Gamecocks. He brings his talents to South Beach – just visiting – this Monday night and carries along a team fresh off a 2017 NCAA tournament Final Four appearance and a school record 26 wins. The program's first time ever in the Elite Eight, its first tournament win since 1973, and an extremely impressive path to the semifinals including the defeats of the Marquette Golden Eagles, Duke Blue Devils, Baylor Bears, and Florida Gators; that's the product Martin has placed on the court. Pretty fucking spectacular!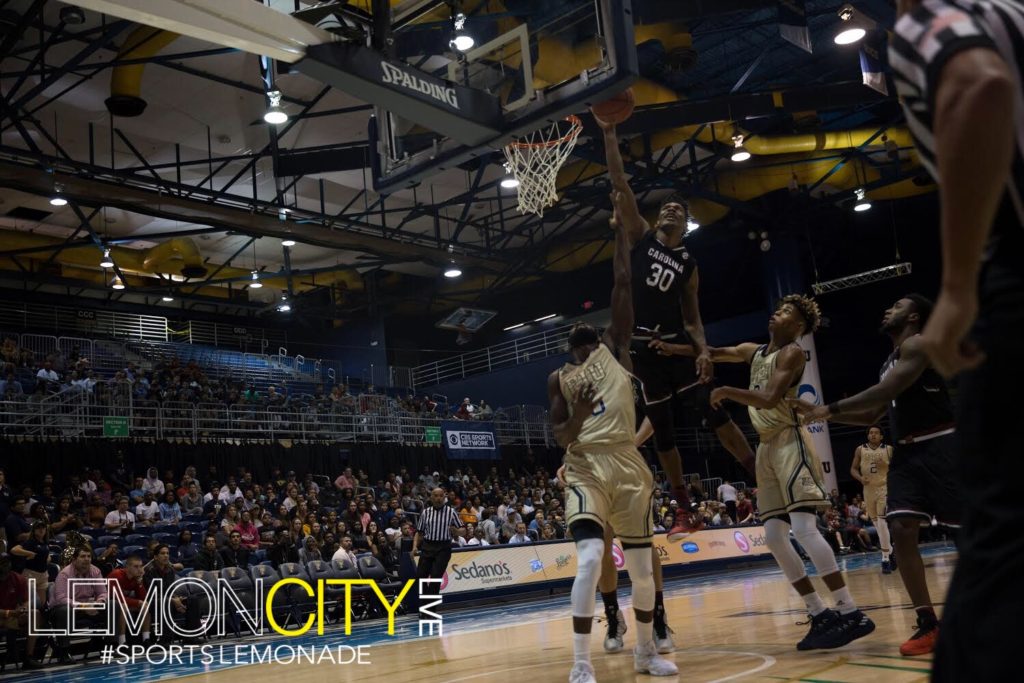 Enough gushing over Martin already, although I would like to petition to make Cuban Coach K a thing; it's got a nice ring to it. We're Florida International Panthers fans, damn it! To quote the great Cleveland Indians coach Lou Brown from Major League, "OK, we won a game yesterday. If we win today, it's called "two in a row". And if we win again tomorrow, it's called a "winning streak"… It has happened before!" I say that with absolutely no disrespect, FIU has plenty of talent on this squad and has played better than their 2-3 record suggests. However, after picking up a W their last time out on a court, the Panthers must begin to yield results on the scoreboard. It's a bit of an unfair ask considering the tall task against the visiting Gamecocks, but perhaps a moral victory would suffice in this one?
Alas, the Gamecocks did a little spanking on the booties of the Panthers, but not the way you might think. Believe me when I say, the 78-61 final score is not a proper indication of tonight's game. In Coach Martin's own words, "our bench let us down today". The starters came out hot, and I mean hot. They were flying up and down the court and overwhelming FIU. The South Carolina bench had a grand total of 4 points, however… IN THE WHOLE GAME. A credit to FIU's guys or a critique of SC's bench, the huge 20-4 lead from the Gamecock's disappeared and was even turned around. Surprisingly, the Panthers actually had a moment in this game when they led 31-23, that is a thing that really happened. The glory was short lived, the visiting team seized the lead before the half and never looked back.
G, Trejon Jacob of @FIUHoops rises up above @GamecockMBB Felipe Haase for two. At the half the #Panthers trailed 38-36. pic.twitter.com/ch094skSDL

— Lemon City Live (@LemonCityLive) November 28, 2017
All right, the takeaways. Eric Lockett continues to shine for FIU with another 21 points in this game. The Junior is having some kind of season. Not to be outshined and perhaps the story of this young season, newcomer Trejon Jacob put up 15 points today even on a night where he struggled shooting the basketball (5-14 FG, 1-6 3FG).
Is this the aforementioned moral victory I asked for? There's really no way to tell. It feels crappy to lose a game, no matter what. But on this Monday night, the FIU Ocean Bank Arena was packed full of spectators, an elevated quality of basketball was witnessed, and the Panthers get to say they hung with and at times outplayed a program that participated in the NCAA tournament Final Four a few months back. I will take the shit out of that.
For a full photo gallery from this game, please CLICK HERE.
Don't forget to follow us on Twitter, Facebook, and Instagram.
(Visited 89 times, 1 visits today)