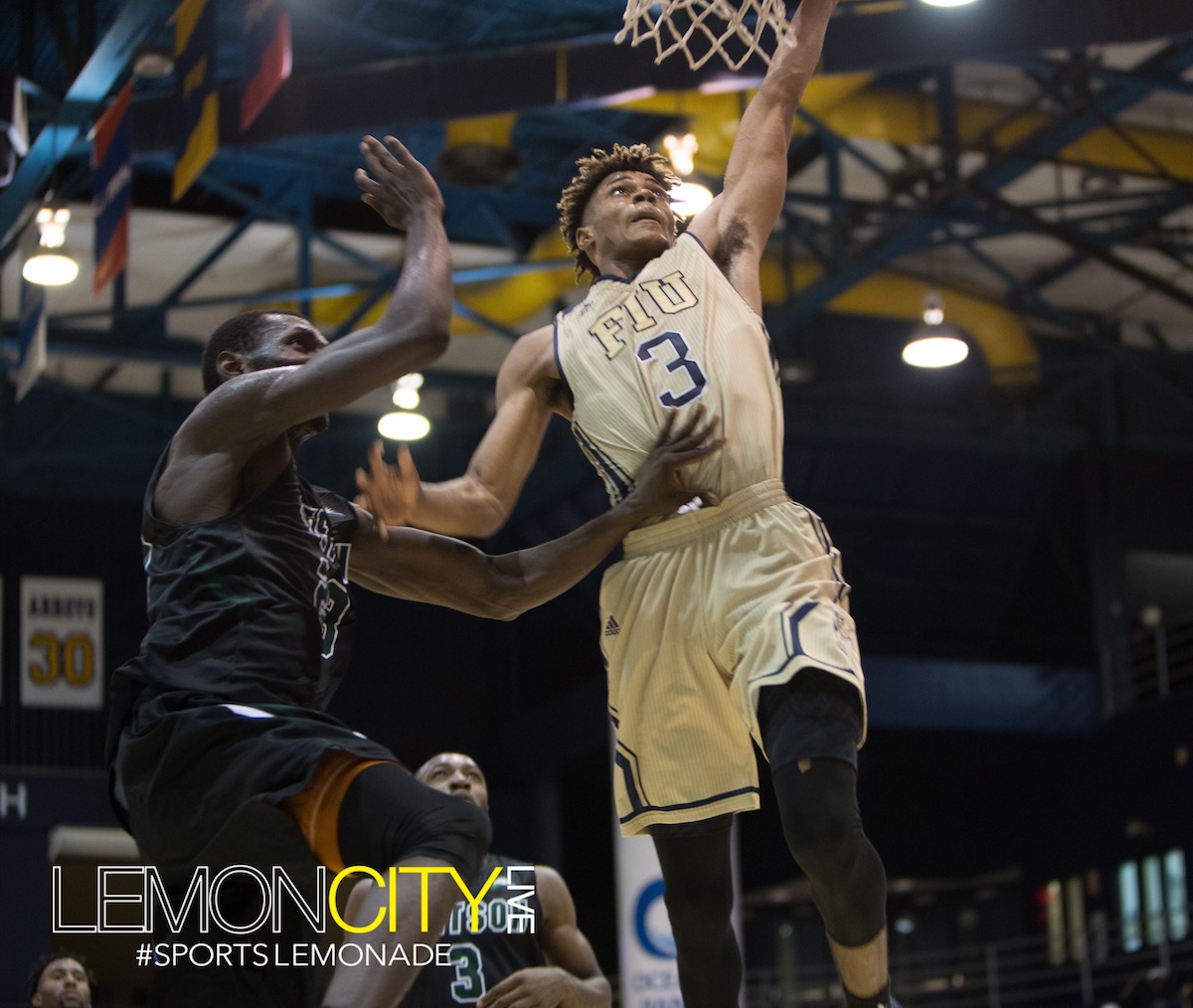 The FIU Panthers and Stetson Hatters both had their running shoes on for this matchup as both teams played up tempo all game long. This was the Panthers second game in the last three days and the outcome wasn't the same as the home opener in which they blew out Florida Memorial 70-47.
What didn't help the Panthers at all in this game was that they turned over the ball 16 times. After the game, coach Anthony Evans was asked if the turnovers were because of lack of familiarity with the players playing together with so many new faces on the roster this year. He said it's going to take time for players to gel together but it's something they are working on. Stetson ran a much faster pace than Florida Memorial but FIU withstood the speedy attack and went toe to toe with the Hatters all game. Despite the Hatters looking to run to catch FIU's defense off guard, FlU was quick to get back and play sound defense all game long and didn't allow a single point off fast breaks.
Both teams traded blows back and forth all game. It was a slugfest with no team having a big run of any sort. When one team would seem like their cylinders were about to get going, the other team put a stop to it and fired up their own cylinder. With 25.3 seconds left in the game, Stetson's B.J. Glasford knocked down a go-ahead three pointer to put them up 56-53. Being the resilient team the Panthers are, they answered right back with a three pointer of their own to tie the game up. Brian Beard Jr. had all the swag and confidence to take that shot for FIU. All night he was aggressive attacking the rim and taking shots doing all he could to put the team on his back. Taking that shot with only seconds left showed how much he believes in himself. The Hatters heaved up a half court shot as time expired that missed the mark and the crowd at the Ocean Bank Convocation Center was rockin! Unfortunately for FIU, Stetson went on a 14-8 run in OT and pulled out the victory giving the Panthers their first loss of the season bringing their record to 1-1.
Eric Lockett for the Panthers had a career high 19 points and was very active both offensively and defensively. Trejan Jacob struggled to knock down shots shooting 6 of 14 and 2-7 from behind the arc but did pull down career high 9 boards.
The intensity in which FIU plays is fun to watch. Offensively and defensively you could see every player hustling and putting in work. Coach Evans seems like a very disciplined styled coach and that character is definitely seen throughout the teams play. We're only 2 games in so we can't really over analyze this teams potential. For a team with so many new faces, they are going to experience some growing pains and we could only hope they figure things out through the season. FIU's next game is an away game on Friday November 17th against Elon as the Panthers look to get back on the winning track.
For a complete photo gallery of this game, please CLICK HERE.
Don't forget to follow us on Twitter, Facebook, and Instagram.
(Visited 148 times, 1 visits today)