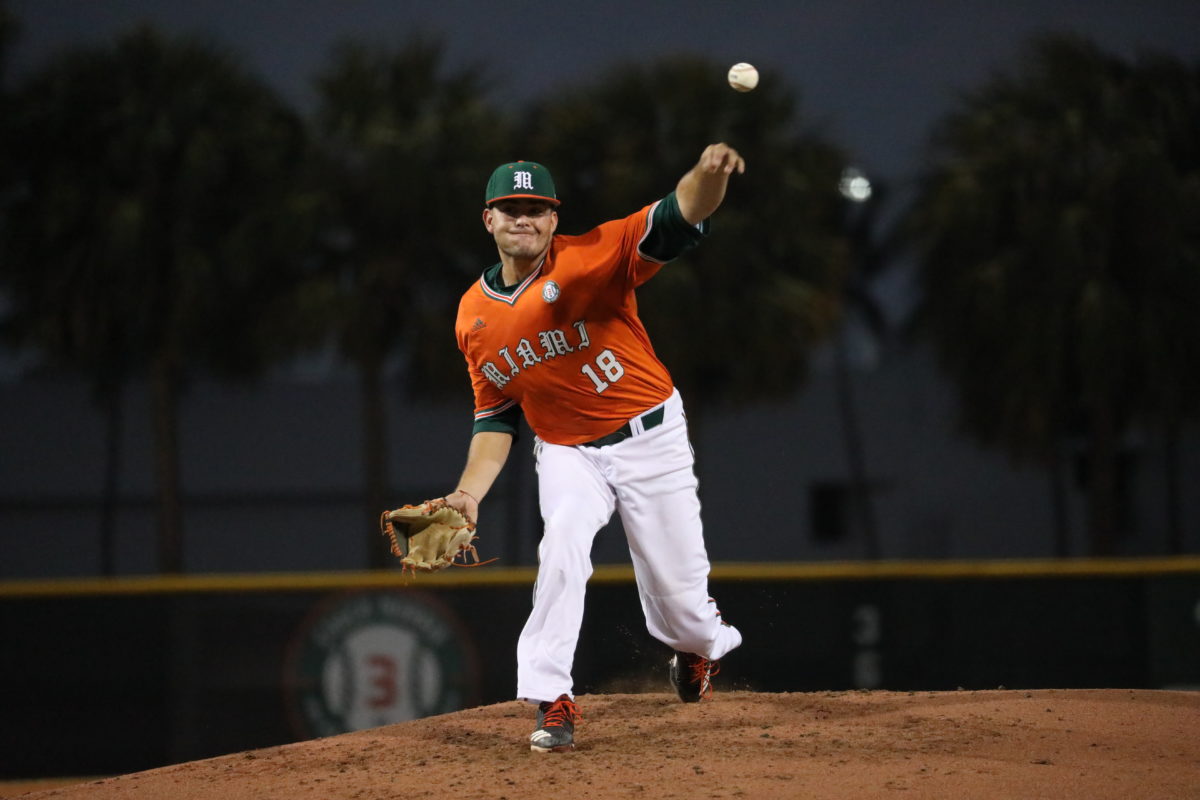 Coral Gables, FL – The University of Miami Hurricanes were shut-out Wednesday night, losing to the Missouri Tigers 9-0. Both teams were coming off very productive weekends, taking two out of three against their opponents.
Initially a pitcher's duel, Canes senior Michael Perez got the first hit of the game with a triple in the bottom of the third, his first of the year. However, the team was unable to capitalize on the opportunity. Although the Canes drew the first hit, the Tigers drew first blood scoring 5 runs in the fourth.
Under the lights at #TheLight for some @CanesBaseball action ⚾😎👍🏻 pic.twitter.com/gQXLwm2Lyt

— Lemon City Live (@LemonCityLive) February 22, 2018
After issuing a walk to the lead-off hitter, shortstop Freddy Zamora was unable to flip the grounder towards second putting the runner in scoring position. Hurricanes starter, Michael Mediavilla, then walked another batter loading the bases for Missouri DH Isaiah Cullum. While the junior went down swinging his teammate Mark Vierling smacked a liner straight at the pitcher. Utilizing his shoe, Mediavilla stopped the line-drive cold but was unable to finish when he made the toss to catcher Michael Amditis. The ball went wide and right bouncing off Amditis' glove resulting in a fielder's choice, scoring the first two runs of the evening.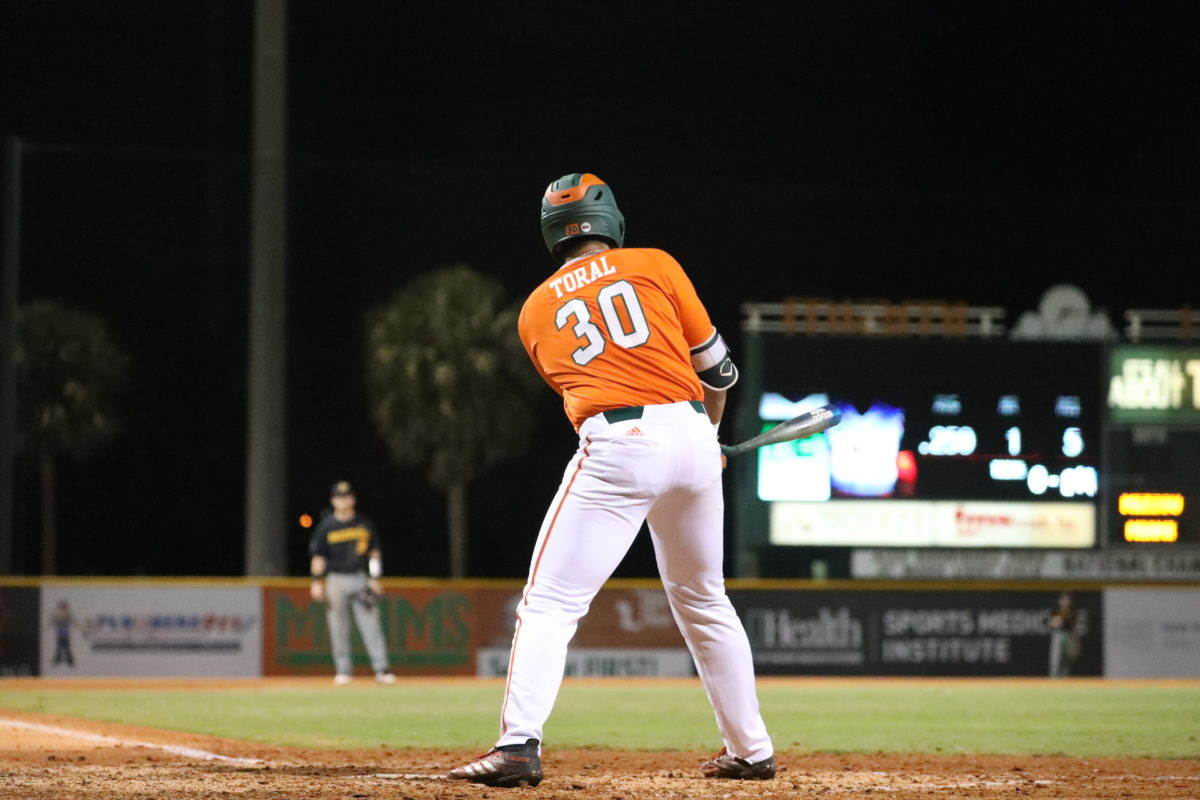 The Canes had another opportunity in the bottom half of the fourth as Romy Gonzalez hit a blooper into center moving Michael Burns all the way to third with only one out. Unfortunately, the Tigers pitching staff put an end to the threat as both Alex Toral and Amditis struck-out looking. A similar situation played out in the seventh with runners at the corners as freshman Willy Escala went down on strikes. The Tigers added four more runs in the ninth to put the game out of reach, turning it into a rout.
The team struggled to get on base as the Canes were held to just six hits, stranding 10 runners and 15 whiffs. Mizzou for its part drove in nine runs on just as many hits in a victorious effort.
When asked about the situation in the fourth, coach Jim Morris said postgame that he felt that the base on balls followed by the error was what did the team in, stressing the team will have to make adjustments as he hopes the freshmen will continue to mature as the season goes on.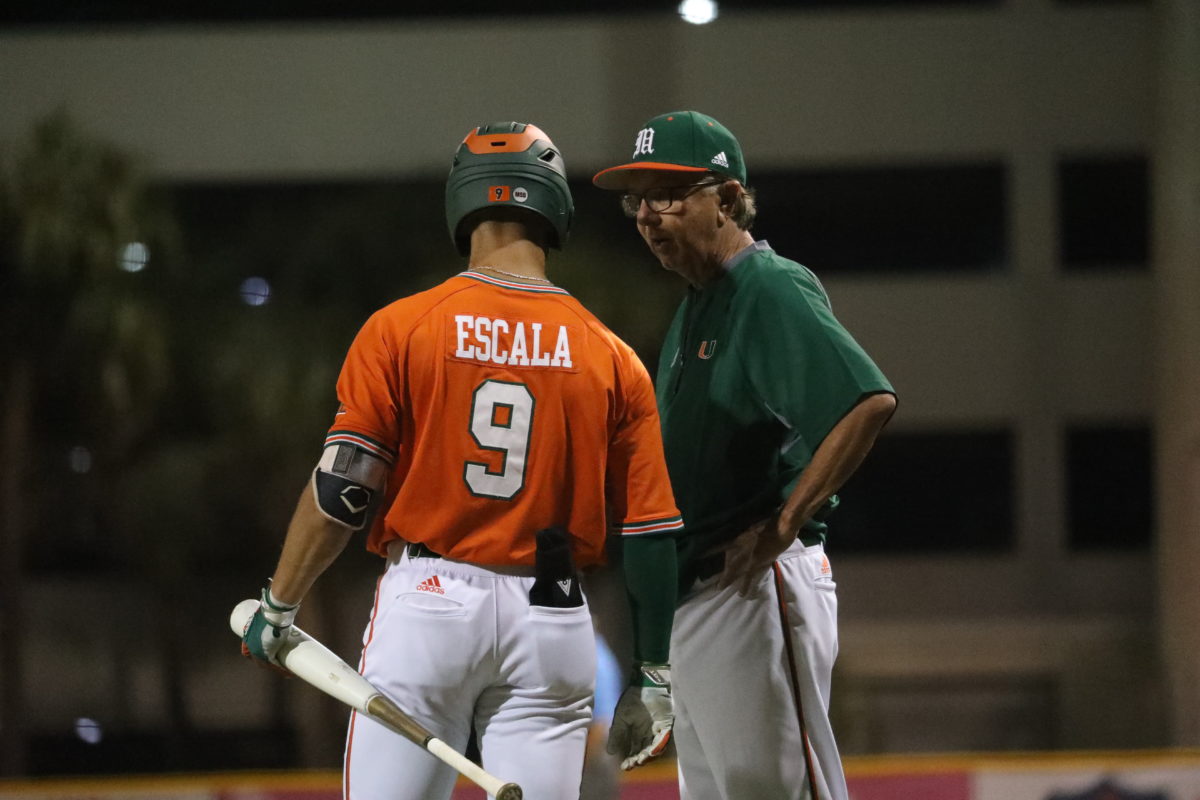 Miami now looks to prepare for its weekend showdown as they face the #1 ranked and defending national champion Florida Gators, who enter the series undefeated early into the season. The matchup presents Miami's first true test of the year. See you Friday night at The Light!
Photo credit Miami Hurricanes Athletics
(Visited 126 times, 2 visits today)