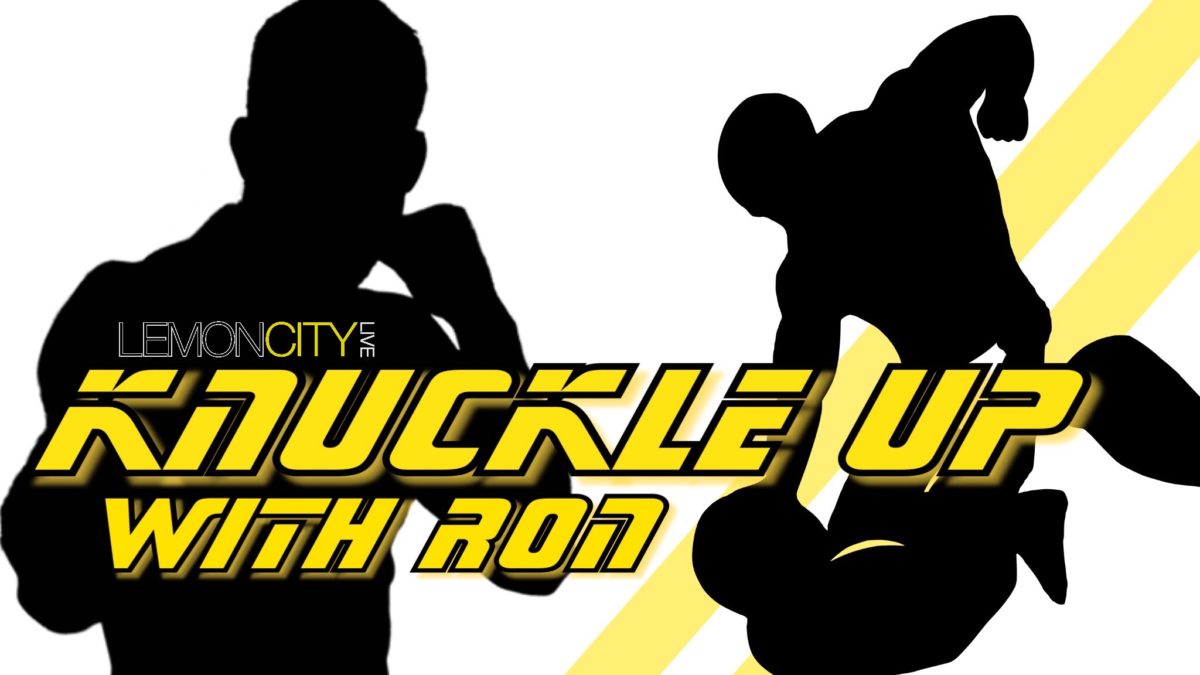 Back from retirement.
I'm sure everyone saw UFC 217. I gotta say that was an amazing card. Probably the best card of the year; well, one of the best. There were KO's, there were TKO's, and we had a great submission too. We got a new champion and 2 new returning champions. And of course, the highlight of the night was the return of George "Rush" St. Pierre. It was one of the few cards that was stacked with familiar faces. A few guys walked away with some big purses while others, not as much as you'd think. But this conversation is not about the purse. No, it's about fighters that come back from retirement. My last article touched upon age in MMA, but this is a little different. This, to me, is when a fighter is wise enough to call it quits and for some reason, they get the desire to come back. Now there are a few fighters that have done this, but let's be real, not too many of them had the instant success that GSP had at 217.
Remember UFC 217? That was cool. pic.twitter.com/USH3CymaeO

— JustBleedMMA (@JustBleedMMA) November 19, 2017
You guys heard me say it before, a fighter shouldn't have to risk his health and well-being by stretching out his career and fighting nonstop for decades. I believe the mindset should be: get some wins, make a name, make some money, and open a gym. Of course, I'm speaking out of my ass because not everyone is the same. There are some exceptional athletes and there are those that need to retire ASAP. GSP retired from the sport of MMA back in December 2013 after his controversial win against Johny "Big Rig" Hendricks. According to GSP, the sport apparently just stopped being fun; I guess taking people down and pummeling faces gets old. A few other fighters that have "retired" and come back have been brought back by the desire to fight. A few fighters that have "retired" only to come back for whatever reason are: Quinton "Rampage" Jackson, Matt Hughes, Matt Hamill, Tito Ortiz, and a few others I just can't recall right now.
Now, out of all these dudes that retired and came back, the only one that has had an amazing successful fight after coming back from the so called "retirement" was GSP. He defeated the former Middleweight champ Michael "The Count" Bisping. The fight from the beginning – in my opinion – was going in Bisping's favor. He was landing good jabs, controlling the center. In the second round, however, GSP hit him with a good shot following which Bisping fell to the ground, and like classic GSP fashion, he rushed him and landed a very tight rear-naked choke. But the others that I have mentioned have not been so successful. Matt Hammil, for example, after his retirement, went 4 years without a win. BJ Penn came back and got his ass kicked by Nick Diaz (no relation), Frankie Edgar, Dennis Siver, Rory McDonald, and Yair Rodriguez. I still admire and respect BJ Penn, but in my humble opinion, dude should've stayed retired. His fight with Nick Diaz was a brutal, one-sided ass whooping, and the Frankie Edgar fight had to be stopped. Another fighter with similar success or no success has been fan-favorite Tito Ortiz. Now Tito has been in the game for many years, being one of the pioneers of the sport. Who doesn't remember the brutal fights this guy has had in his career? He retired from the UFC back in 2012 only to come back to fight again. But then he would fight for the competition, which is Bellator.  His record since his return from retirement has been spotty, win some, lose some. But Tito, despite what we think of him, was actually a good businessman, in my opinion. He kept himself busy by starting several different businesses. Tito launched his own clothing line, he also opened up his own gym in his hometown, which is what I have said most fighters should do after years of fighting. Or at least do something so you don't have to rely on fighting all your life.
In 2012, one of the greatest fighters of our time (Fedor Emelianenko) retired. He was participating in friendly grappling matches, but before that, he was briefly signed with Strikeforce and he had lost 3 fights, which was incredible. He had finally retired officially in 2012. But the dude came back in 2015. He came back fighting in Japan and Russia. Being offered many different contracts despite his poor performance, he signed with Bellator. He's one I believe should've stayed retired to kept his legacy respectable.
Now, many times a fighter will just retire because they just can't get a win, or they've been fighting for years and it is time to call it quits. Unfortunately, some fighters that retire get an urge or just have no option but to fight. I wrote not too long ago regarding age and MMA fighters, about how they need to retire. GSP retired at an age that still let him compete; hell, he even managed to move up a weight class which is no simple feat for a man that has been fighting at welterweight for most of his career. We have fighters that have retired years ago and have stayed retired ever since, and yet there are fighters still fighting that have once fought alongside those same fighters.
#ICYMI: George St. Pierre is the new #UFC middleweight champion. #ESPNOrlando pic.twitter.com/jIMhf2U5Cr

— ESPN 580 (@ESPNOrlando) November 6, 2017
If you ask me, fighters that "retire" should also stop getting special treatment. I mean really, like climbing the ranking to where the fighter was before he retired. If you want to quit and you feel like coming back, back to the bottom for you. Even if you are a major superstar, you gave up your spot, you need to respect those that fought their way up the rankings. Do I lose respect for retirees? No! Of course not. But I don't know, it's too easy to just retire and come back and say:
"I'm back, now where was I?"
Retirement seems to scare many athletes, especially those in combat sports. The thought of them not being able to keep up with their younger counterparts is scary, unless you're Dan Henderson.  But I think there's no shame in hanging up your gloves as long as you had a memorable career, had great wars, have been a decent athlete and a well respected opponent. I think as long as you're able to be a part of the sport, I think you can look back with a smile on your face.
Knuckle up with Ron is a column in which an MMA enthusiast will bring you the latest news, opinions and what else might be happening in the world of MMA. You'll get unique articles and a humorous perspective on this growing sport from the mind of a not so typical Miami resident. We're not claiming to be experts, we're just here to give you our thoughts, so make sure to comment and follow us on Twitter, Facebook, and Instagram.
(Visited 69 times, 1 visits today)