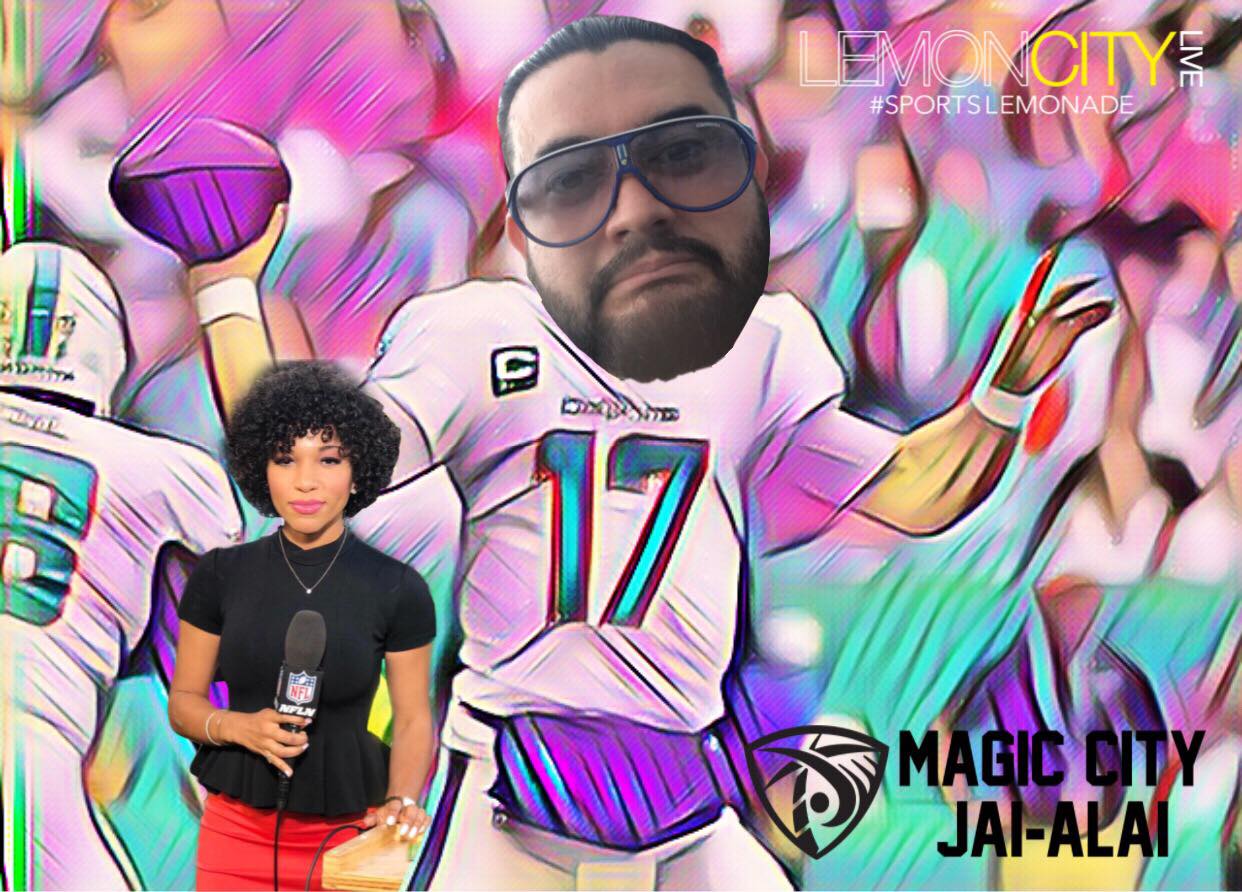 Today, we're joined by MJ Acosta, Oakland Raiders and San Francisco 49ers reporter for the #NFLNetwork! 👊
We talked Fins and previewed the upcoming matchup vs. the Raiders, as well as other NFL topics. 🐬
Sitting in for TD & Poutinho were Intern DMC aka Lemoncholy, NY Chris & C-T-rob-E! 👬
FIU & Canes both dominated heading into their cross-town rivalry, while the Noles and Gators struggle to beat lesser opponents. 😼🙌
Christian Yelich might surpass Miguel Cabrera as the worst trade in Marlins history! 🐟
Brought to you by Magic City Casino Jai-Alai! #LiveTheJaiLife!
(Visited 190 times, 1 visits today)