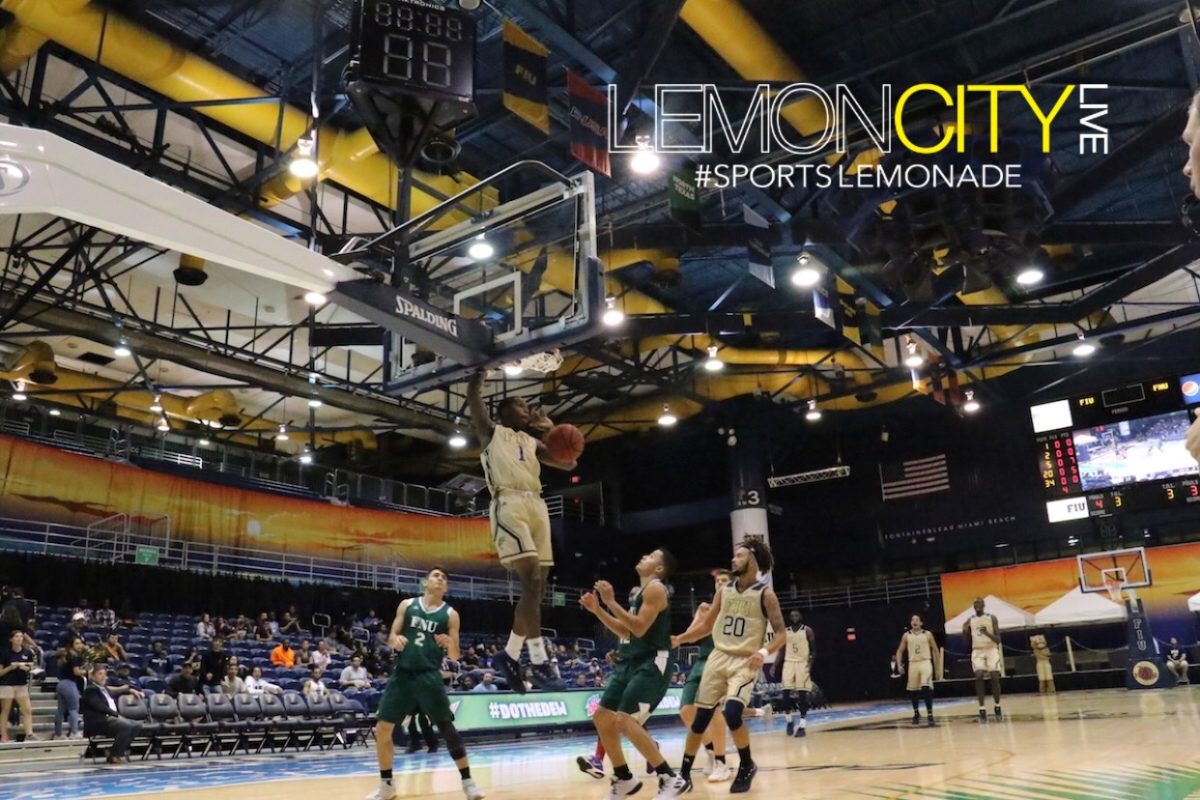 Pep talk time. No excuses for this one. The University of South Carolina Gamecocks got on that plane following Monday night's win against your Florida International University Panthers; they can't hurt us anymore. That game followed the second win of the young season for FIU. As I wrote following that game, the 78-61 final score was not indicative of the way the Panthers played. So a win, a good fight in a tough match-up, and now in come the Florida National University Conquistadors – yes, they have a basketball program – to follow the last two games. The second match of a three-game homestand against a lesser opponent, this not only NEEDS to be a win, it must be a get-right game for the home team. Let's do this shit!
Smiles for Game Day.
—#FIU #PawsUp pic.twitter.com/vD4NsYAlpf

— FIU Men's Basketball (@FIUHoops) November 29, 2017
The formula is simple, it seems. FIU has to continue to rely on their playmakers as the youth of this team evolves. Considering "youth" pretty much covers the whole squad, you understand my point about the overall growth. We want the team that played in the first half against the Gamecocks. The same one that played tenacious defense, made a huge run, and even held an 8-point lead for a second or three. A win, damn it; it's what we all want. However, much more important than wins at this point – at the risk of sounding like loser mentality – is the quality of basketball making its way onto the court. In that department, Eric Lockett and Trejon Jacob have been bright spots for their guys wearing blue and gold.
The trend continued for Lockett tonight. The Junior leader once again led his Panthers on the score sheet. A 20 pt/7 rebs/3 ast slashline is nice enough, but the efficiency with which he scored made it even sweeter (8-13 FG, 1-3 3FG). Jacob had 11 points of his own with efficiency being on his side as well (4-8 FG, 2-4 3FG); more like Tr3jon, am I right?! Ok, moving on…
How about 19 points from Willy Nuñez, Jr.? The man doesn't just have great hair, he can fucking stroke it; stroked it tonight to the tune of 5-8 from beyond the arc. Brian Beard, Jr. is trying to get a little attention here. Well, you got it, sir. Score 15 points in 25 minutes, dish out 4 assists and pair that with a couple of steals, attention is exactly what you'll get. Speaking of, FNU is guilty of not paying nearly enough attention to Isaiah Banks. Dude was cleared for takeoff today. The game is just so much more fun when a guy like Banks is jumping out of the gym and slamming down fast break jams and alley-oops in the opponents mouth. Let it be known that we at Lemon City Live appreciate the entertainment, Mr. Banks. That's what sports lemonade is all about.
Player of the game, Eric Lockett! @FIUHoops #Panthers beat the FNU #Conquistadors 79-61! #FIUvsFNU pic.twitter.com/NyZVxgKUMd

— Lemon City Live (@LemonCityLive) November 30, 2017
The final score in this one today was 79-61 as the Panthers ran away with it. FIU will look to finish the homestand strong on Saturday, Dec. 2nd, against the South Alabama Jaguars. A small road trip follows before a long stay at home for the cats with a slew of games including some that will be their first Conference USA action of the year.
For a full photo gallery from this game, please CLICK HERE.
Don't forget to follow us on Twitter, Facebook, and Instagram.
(Visited 122 times, 1 visits today)