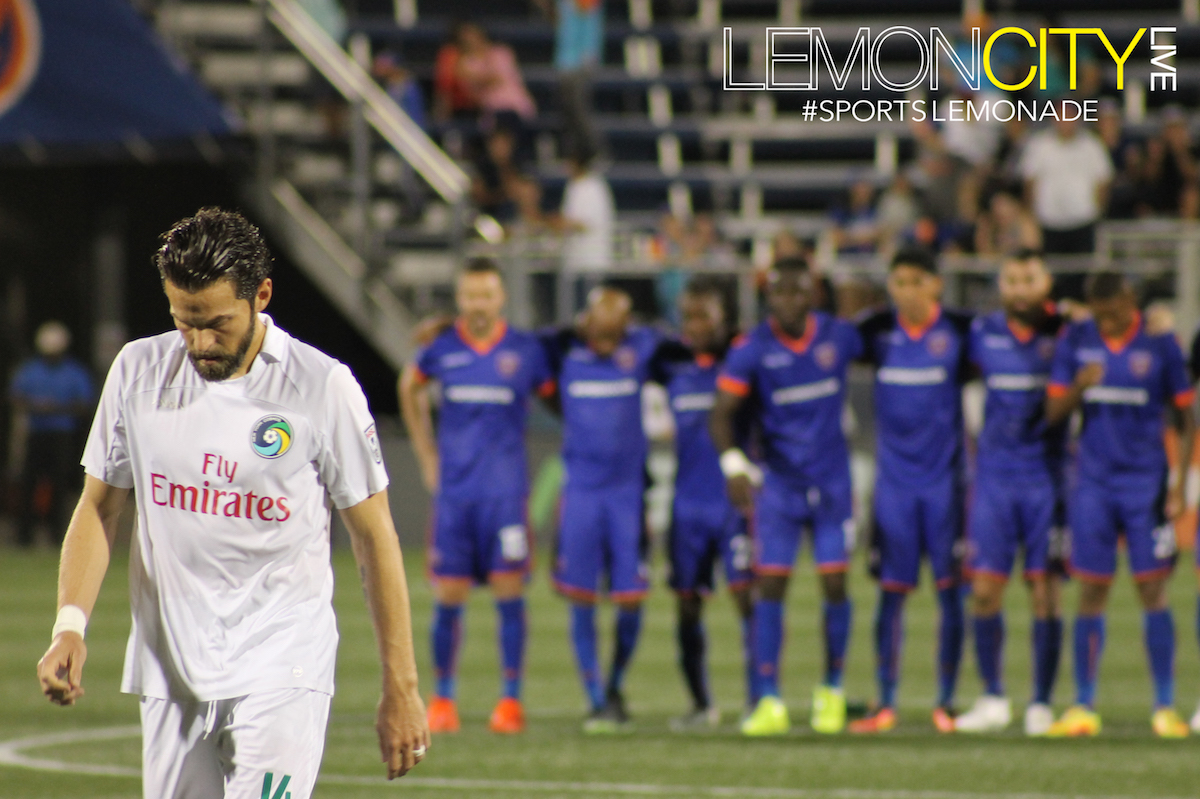 Playoffs, bitch! We want all of the everything. Spring season championship… That's cool. Fall season championship… Not bad. Record setting points (69) and goals (61) in a single NASL campaign… I mean, we'll take it. But we're not here to talk about the past, bro. Been there, done that, fucked that shit up. Sights were set on the semifinals match-up against those no-good New York Cosmos and them standing in the way of the last hurdle the NASL has to offer, the league title.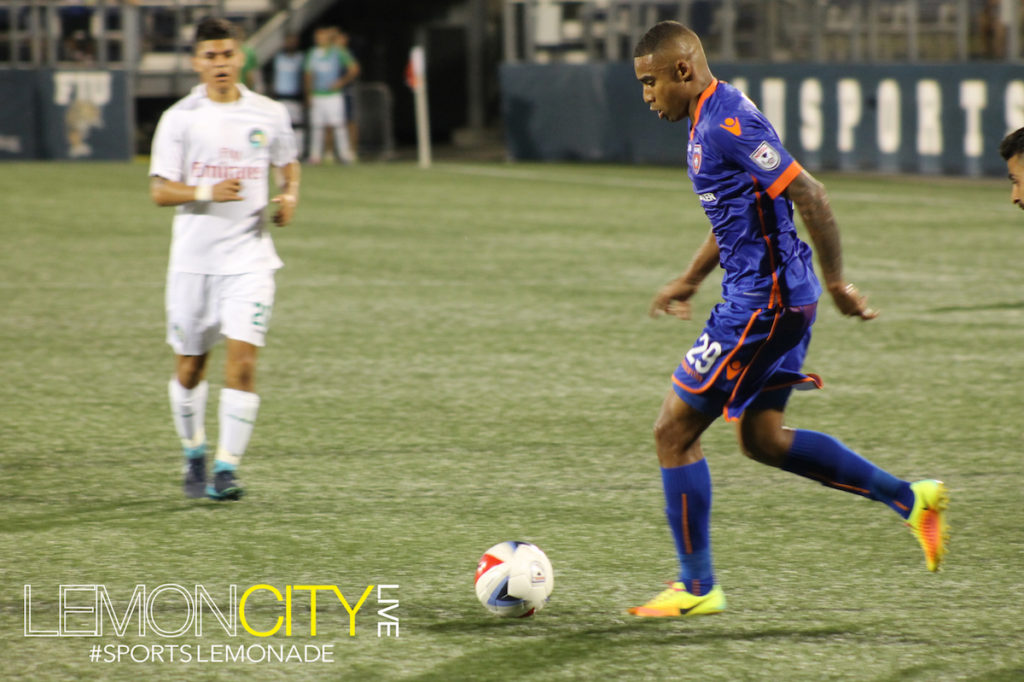 Let's be real, though. This has really been impressive quality soccer we've witnessed from Miami FC, the likes of which is not to be taken for granted. The dominance displayed over the NASL as they became the first team to take both the Spring and Fall titles while destroying their opponents has been nothing short of sensational. I promise I will not turn this article into a discussion that distracts from today's game and the now, but I believe the following bears mentioning. Miami has really been the poster-child of advocacy in the case regarding promotion/relegation in North America. Reckless speculation aside, the future of this team in the NASL and the league itself remains a mystery. All the while, this organization continues to thrive in its environment – on the field as well as the work the front office has done outside of it – despite being less than two years old. In fact, for the first time in its existence, Miami had something written across the front of their jerseys, it read #OpenSoccer. You can only control what you can control, however. So the blue and orange took the exceptional product they currently have and focused on the present playoffs.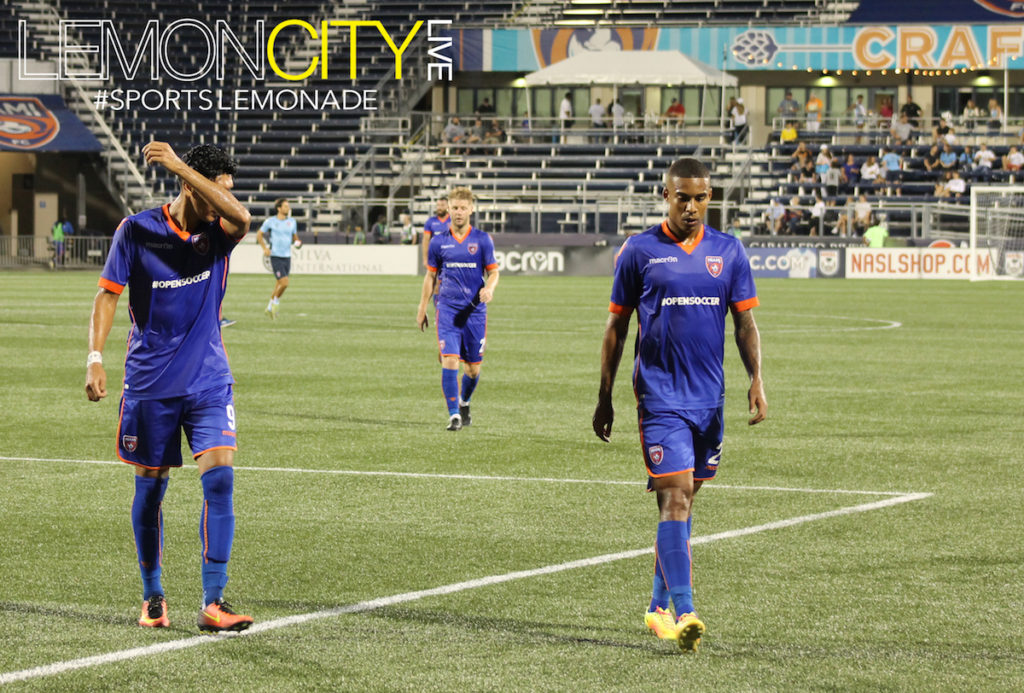 As the last team to get in, the Cosmos tried to play spoiler for the hometown squad. The Cosmos were down early in their last match of the fall season against Puerto Rico FC, but came roaring back, put up five goals, and secured their playoff birth. With a 5-1-2 head-to-head record, New York has easily been the biggest pain in the ass for Miami. However, they padded that record last year when Miami was but an infant in the NASL. Things have been different this year, still challenging, but different. In five games this season, both teams have won twice and they played to a draw in the last match. 
"Unleash the secret weapon"
-Official fake @Nesta quote@Poku comes in for Rennella in the 71st, as @TheMiamiFC still even w/ @NYCosmos. pic.twitter.com/283staaz95

— Lemon City Live (@LemonCityLive) November 5, 2017
What else would you expect when these two teams get together? Did you think this would be an easy win? Nah. They made us sweat it out; and sweat I did, profusely. How about 90 minutes of action, followed by 30 minutes of extra time, followed by penalty kicks. PENALTY FUCKING KICKS! The single most nerve-wracking event in all of sports. But yet, there we were. Several chances were created during regular and extra time, as you would expect. But none of that shit mattered when the teams lined up at half-field to wait for PKs.
Here's how it went as Miami started out the shootout:
Michel (MFC) shoots – Blocked… Not the greatest start.
Ayoze (NYC) shoots – Scores… Fuck!
Kwadwo Poku (MFC) shoots – Scores… There we go!
Danny Szetela (NYC) shoots – Scores… Don't love it.
Ariel Martinez (MFC) shoots – Scores… Cuba Libre!
Eric Calvillo (NYC) shoots – Scores… Damn it, man.
Jaime Chavez (MFC) shoots – Scores… Balls.
Pablo Vranjican (NYC) shoots – Scores… Can't miss one?
Stefano Pinho (MFC) shoots – Scores. Way to keep us alive!
Juan Guerra (NYC) shoots – Blocked… YES! LIFE! SWEET LIFE! Why would he go for the chip shot there?!
Hunter Freeman (MFC) shoots – Scores… Oh, it's on now.
Lucky Mkosana (NYC) shoots – Scores… Fuckinay!
Mason Trafford (MFC) shoots – Blocked… No! Hell no! Not like this!
Eugene Starikov (NYC) shoots – Scores… BURN EVERYTHING! Set it all on fire!
The New York Cosmos take this semifinal on PKs and advance to their fourth straight NASL final. This is not the way it was supposed to go down, damn it. It doesn't feel very good right now.
Man, this sucks. It's really tough to be Mr. Perspective right now following a crushing defeat. This particular defeat has the added heart-breaking element of season-ending finality. The added uncertainty concerning the club going forward in regards to NASL's status in North American soccer and their standing in it does not help the aching fans either.  However, if I allow myself to cool off a bit and look into the future of tomorrow morning, there is no way I can have any complaints about this team's 2017 campaign without sounding like a complete asshole. Did we want it all? Of course, we did. But a tough loss in a single-game elimination playoff does not erase an entire year filled with amazing moments and unbelievable accomplishments for one of the best teams in North American soccer.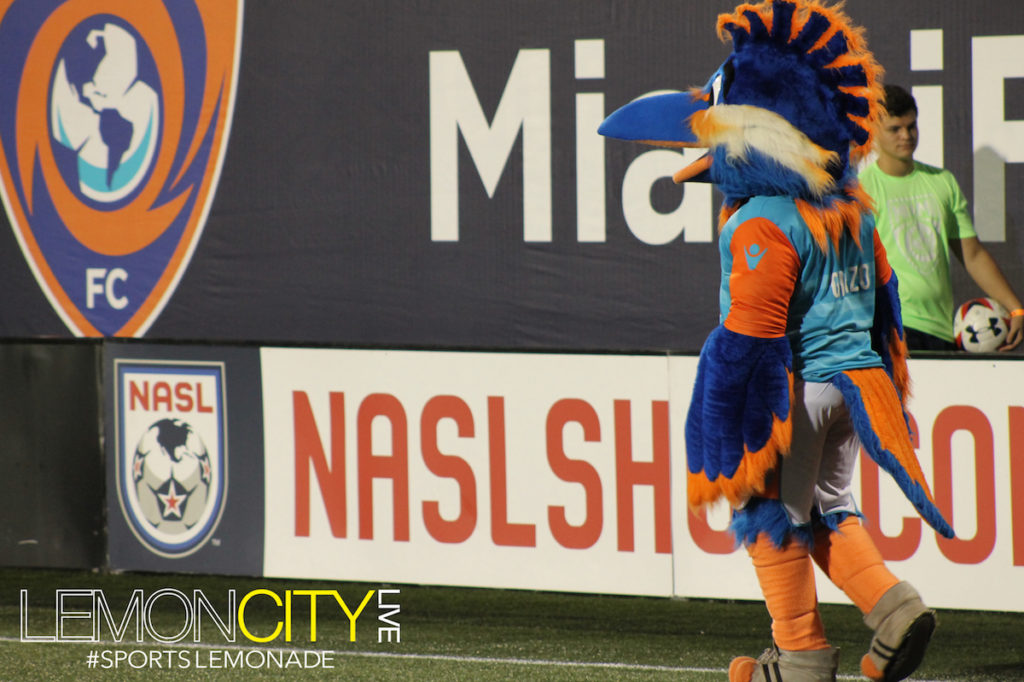 Don't forget to follow us on Twitter, Facebook, and Instagram.
(Visited 112 times, 1 visits today)