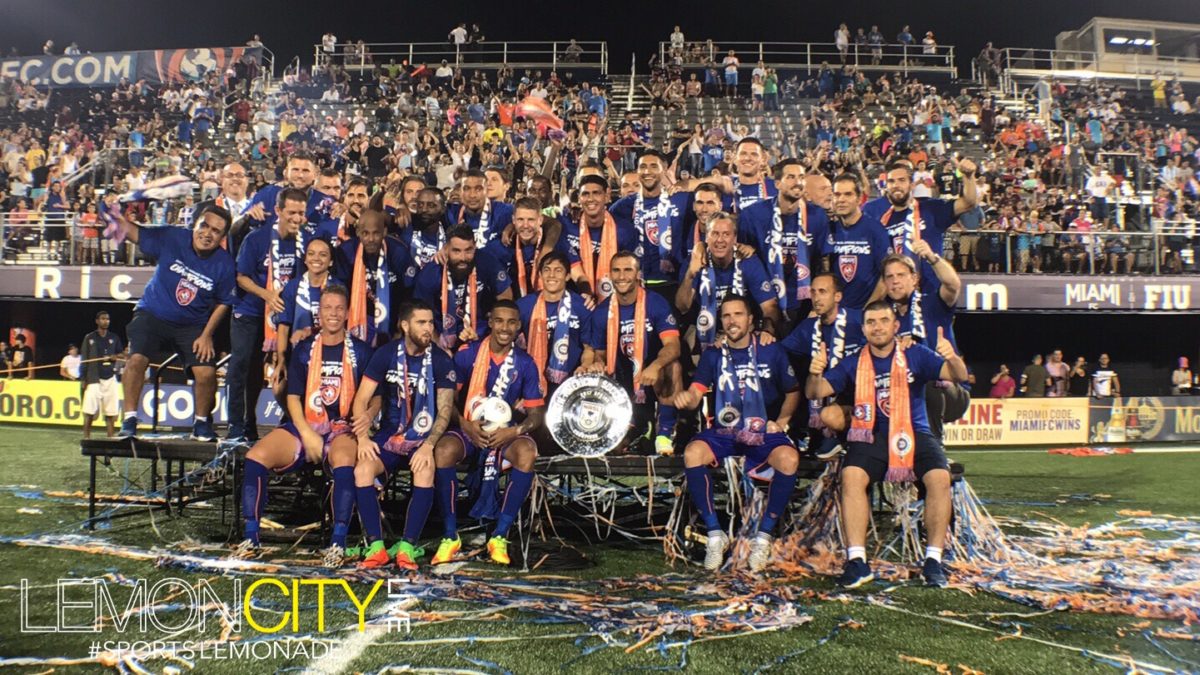 Another week, another feeble attempt by NASL opponents near the top of the table. The San Francisco Deltas are the new kids on the block – or at least are just as cool as the shitty boy band -. They are NASL's newest addition and are having an opening spring season that does not leave much to be desired. Currently sitting in second place, San Francisco trails only Miami FC in the standings. Take that, Deltas. You: pretender. Us: the real deal. Enough about San Fran, let's get to Miami.
It's quite simple, really. If Miami wins the game today, then winner-winner, we are fucking champs! The three points would create an irreparable gap for Miami at the top of the standings and lock up the spring season. The implications for a tie and loss need not be discussed in this forum because we – check back to former recaps for the reference – refuse to lose.
Miami actually had the opportunity to clinch on Tuesday, July 4th at North Carolina FC, but a 65th minute goal by Billy Schuler was the difference and gave Miami only their second loss on the season. However, in the immortal words of one Michael "Squints" Palledorous, "I can't take this no mo!" This ends TONIGHT!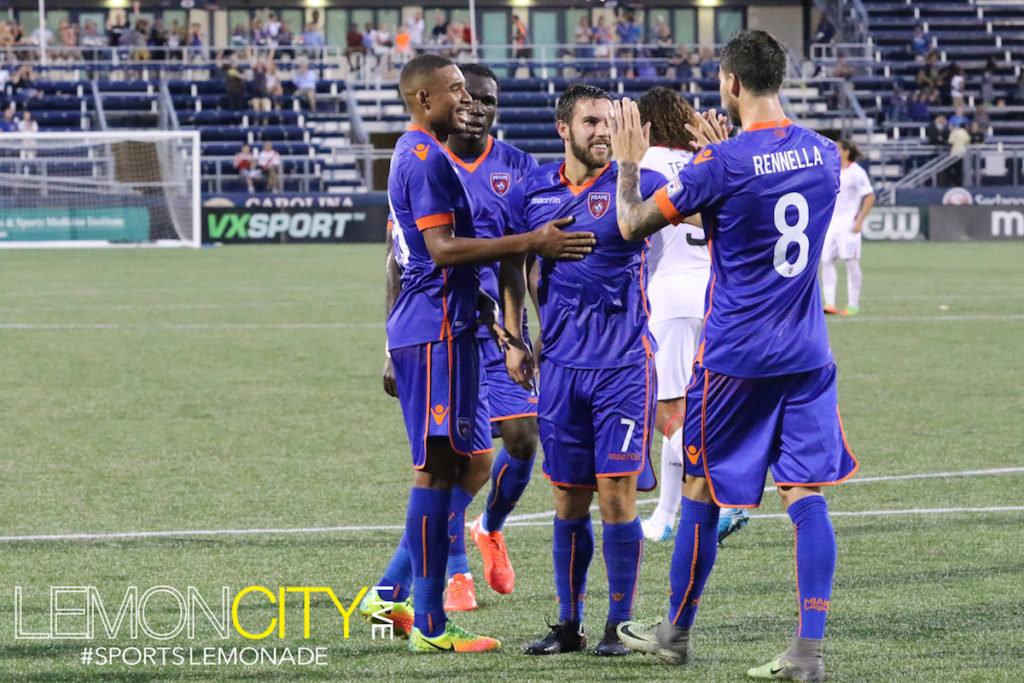 Well, it seems the squad in blue and orange was just as inspired by Squints' pep talk as I was. Out of the gates, a 5th minute goal by Dylan Mares opened up the scoring. Then, before I could even catch my breath, a Dylan Mares assist led to a Stefano Pinho goal in the 10th. But wait, there's more. When you set up a pattern, you follow through. A goal every five minutes seems unlikely, but Miami doesn't care about your limitations, soccer world. Pinho scored his second in a row and Miami's third of the match in just 15 minutes. As the spring season seemed almost secured, it was an unbelievable start for Miami FC in this one, and the interest would not be lost as the rest of the match held plenty more highlights. Mares and Pinho whipped out their balls in this one. They gave it to San Francisco. Before it was all said and done, Pinho would have four goals (first hat-trick in the NASL) – FOUR GOALS! – and Mares would have two goals and an assist. The other goal was an absolute GOLAZO by one of our favorites, Ariel Martinez. From way outside the box, he taps it to his left and bends it into the upper 90 for the nastiest, most disrespectful goal of the year. Miami won 7-0, a ridiculous outcome as the Deltas had only given up 10 goals all season. Seven is also just one away from the NASL single-game record and Miami's most ever.
Goal by @stefano_pinho at the end!! Miami wins 7-0!!! #Champs pic.twitter.com/r5dPskD2EG

— Lemon City Live (@LemonCityLive) July 9, 2017
This match also featured some lively entertainment in the form of brawling between both sides. A shove to Richie Ryan got Reiner Ferreira a straight red. The fight also featured Michael Lahoud in a choke-hold and some overall shoving by both teams. Deltas GK Romual Peiser also got a yellow card following the scrum, as if the absolute embarrassment of getting seven goals hung up on your ass wasn't enough.
Well, Miami did it. This was the goal of the season. The organization poured their resources into making this team one of the best in the NASL and Alessandro Nesta made sure to bring that talent to fruition on the pitch. Champions of the spring season. Congratulations, Miami FC. It looks good on you.
What a weekend for soccer in Miami! The Miami FC secured their first ever Spring Season Title, and we asked Coach Nesta and Mason Trafford all about it. Check out our post-game interview!
For a complete photo gallery of this game, please CLICK HERE.
Don't forget to follow us on Twitter, Facebook, and Instagram.
🏆🏆🏆🏆🏆🏆🏆🏆🏆🏆🏆🏆🏆🏆🏆🏆🏆🏆🏆🏆🏆🏆🏆🏆🏆🏆🏆🏆🏆🏆🏆🏆🏆🏆🏆🏆🏆🏆🏆🏆🏆🏆🏆🏆🏆🏆🏆🏆🏆🏆🏆🏆🏆🏆🏆🏆🏆🏆🏆🏆🏆🏆🏆🏆🏆🏆🏆🏆🏆🏆🏆🏆🏆🏆🏆🏆🏆🏆🏆🏆🏆🏆🏆🏆 pic.twitter.com/JNYeFE7ecf

— The Miami FC (@TheMiamiFC) July 9, 2017
(Visited 111 times, 1 visits today)