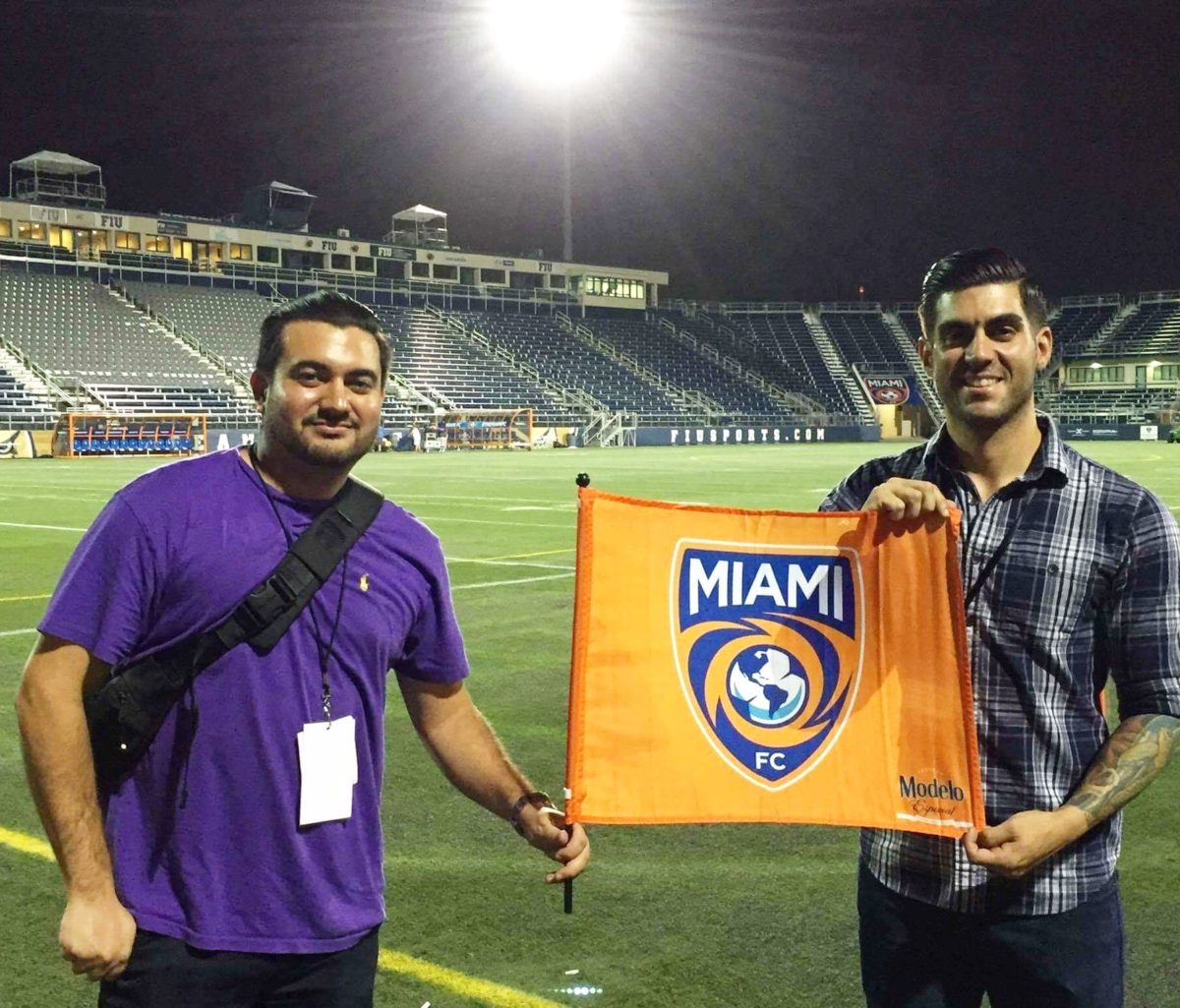 The Miami FC have been on a role as of late, only losing 2 matches in the fall season, and sitting in 4th place coming into last night's match! I haven't seen a turn around like that since Derrick Zoolander actually turned left! Last night, Miami took on Minnesota United FC, who is the Hansel of the MLS in that they're new (inaugurating next season), but in reality, they're not "so hot right now" in the NASL. The Loons haven't won an away match all season. Maybe they study their game plans at the Derek Zoolander Center For Children Who Can't Read Good And Wanna Learn To Do Other Stuff Good Too…
The game began with both teams trying to catch the other slipping, but both defenses were able to recover from small mistakes to prevent any scoring opportunities from becoming scoring plays. Our boy Arielito, aka Cuban Messi, was all over the place! He was creating plays both on and off the ball. Early in the match he received a pass in the penalty area, after beating a Minnesota defender on a run, but could not control it and capitalize on the play. He would later feed Dario some crazy accurate through ball passes, but Minnesota's goalkeeper did well denying the Argentine like a bouncer saying he didn't bring enough girls to the club. Sorry buddy, you're not scoring tonight.
Even though the score was 0-0 heading into halftime, the crowd was #LIT. There was plenty of singing, jumping in the stands, and flag waving. It's great to finally see a real South Florida soccer scene. Miami must've fed off all that energy because they came into the 2nd half more aggressive than Harambe. Too soon? Anyway, in the 50th minute, Miami moved the ball down the wing, centered it in, and the ball ended up right above Poku, and he nearly set himself up for a bicycle kick. Instead, a Minnesota defender headed the ball out, but it was immediately centered back in. This time, Poku looked like Goku as he powered himself into the perfect position to control the ball with his feet on the ground, and Kamehameha'd that shit into the back of the net!
Now I know what you're thinking. "We have the lead. Just don't fuck it up!" In the 58th minute, off a botched defensive header clearance, Miami gave up a chip shot goal off a long ball breakaway, scored by #17 Lance Laing. They fucked it up. That seems to be the story of Miami's season so far. Get the early lead and get caught sleeping with your pants down. And when you get caught with your pants down, your ass is bound to get smacked.
From then on, much like most of the match, Miami dominated, moving the ball around, creating opportunities, but fucking them all up. Their best play came in an extra time corner, which pulled the keeper out, but they blew their chance, like when you didn't talk to that girl that was eye fucking you. Now I hate moral victories as much as the next guy, but it's great to see the improvements from match to match, and crowd attendance definitely reflects that. 9,739 fans showed up. That's the 2nd most they've ever had. The team and their fans aren't exactly ride or die yet, but it's trending in that direction. Eventually, they'll figure out how to finish these matches without conceding any equalizers, and putting up W's will only strengthen the passion this town already has for this young squad.
(Visited 40 times, 1 visits today)