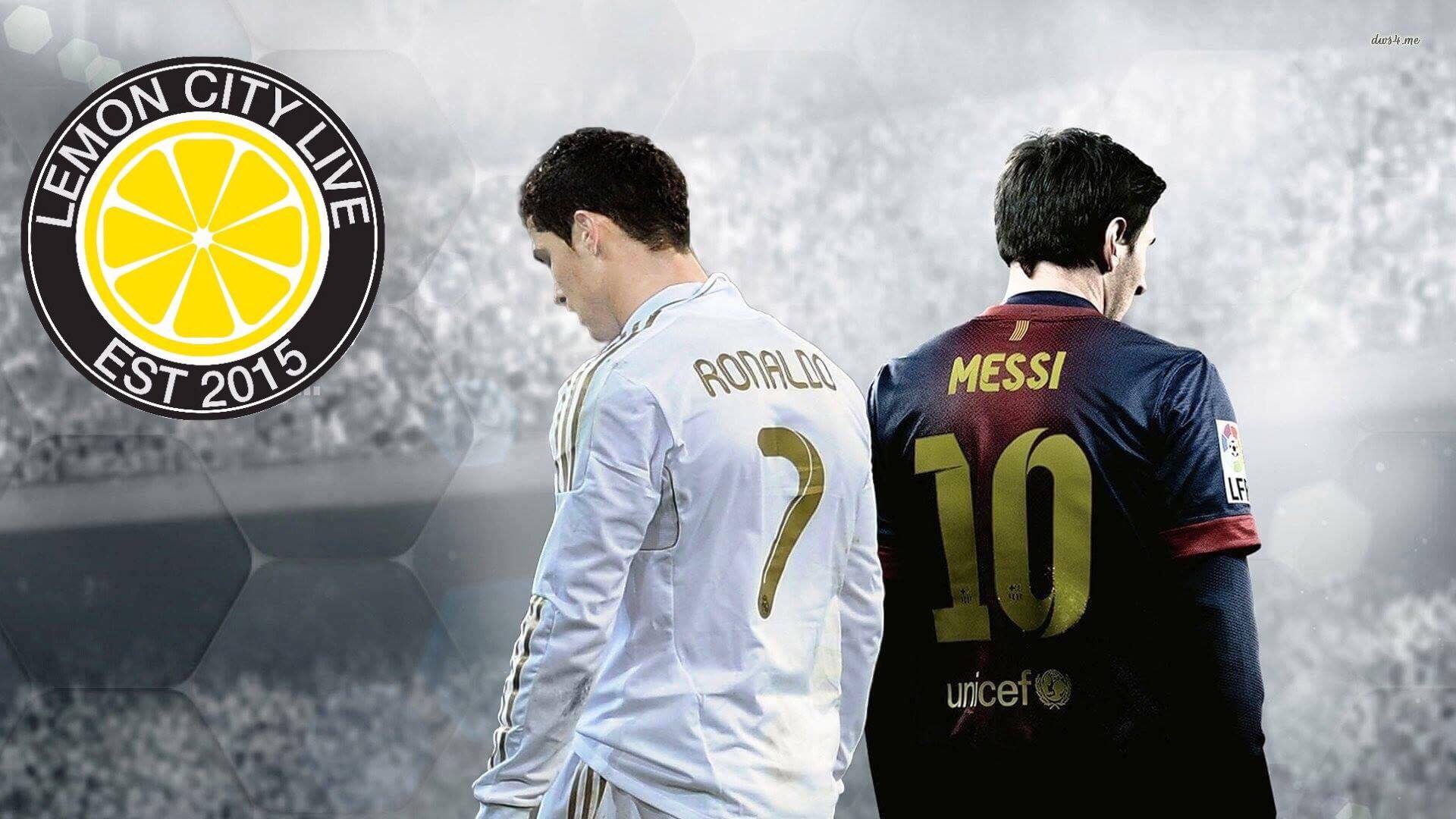 In case you've been living under a rock for the past twelve years, there happen to be
two very great soccer players
– maybe the two greatest ever – playing at the same time. Naturally, we, as fans, have had to choose sides.
Leo Messi and Cristiano Ronaldo
have graced us with some of the best soccer we've ever seen. I won't bore you with their backstories, but they both come from meager backgrounds and used soccer to propel themselves into international stardom. All I'll give you is that Messi plays for FC Barcelona, and Cristiano plays for Real Madrid, teams eternally confronted on the pitch, which is the American Major League Baseball equivalent of the
Boston Red Sox vs. New York Yankees
rivalry.
Now, let's get into it. The whole Messi vs. Cristiano thing is like comparing apples and oranges. They have different strengths and thrive under different conditions. I prefer Messi, mostly because of his demeanor, but also because he seems to create something out of nothing. His physical skill set is also one I can relate to; he's short. The dude plays hard, though. He's not known to flop, but instead tries to stay up and score. On the other hand, Cristiano is like a Lebron James. He's a physical specimen, which only compliments his skill, but he's a diva, in my opinion. You might disagree, but I think he's quick to go to the ground and ask for a penalty, followed by his constant hissy fits on the field, but no one can deny his greatness. The guy puts up monster numbers.
Although they have both reached the pinnacle of success at the club level, they had both failed to find success at the international level. That is, until this year's Euro Cup, where Cristiano's Portugal came away as champions after qualifying 3rd out of their group. In past Euro Cups, only 1st and 2nd place teams qualified out of the group stage. However, because of the championship, people are going to put Ronaldo above Messi strictly due to the outcome in the tournament, while the only real difference is that Ronaldo's teammates can score when they have an opportunity in a final, and Messi's teammates shit themselves when they see an open net. The only thing that separates Messi from being a three-time finals loser or a three-time finals champion is ten minutes. That's Germany scoring in the 113th minute of the 2nd extra time in the 2014 world cup final (120-113=7), and another minute for every should've-been goal Gonzalo Higuain missed during regulation in all three finals (not even counting Sergio Aguero's missed opportunities). What if Argentina had Eder, who scored for Portugal in the final, while Cristiano sat with an injury, instead of Higuain? Three championships instead of three runners-up, ten minutes, and Messi would be the undisputed king of soccer. Funny thing is I would probably be the first to yell it out and site his accolades as my justification, but, in reality, these guys are equals. Messi, in his last three major international tournaments, seems to always be near the top of the scoring and assist tally, while Cristiano was near the top of goal scorers in his country's championship run, but isn't known as an assist guy, and sat for 95 minutes with an injury while his guys got the job done for him. I respect him trying to play through the pain though, but you can't credit him for that specific win, just like you can't blame Messi for his final's loss. Where the two players are similar is that they both lead their teams to their respective finals. No one can do it alone. I think by the time their careers are both over, they'll still be side by side, but they still have a lot of soccer left in them. Time will tell.
(Visited 144 times, 1 visits today)