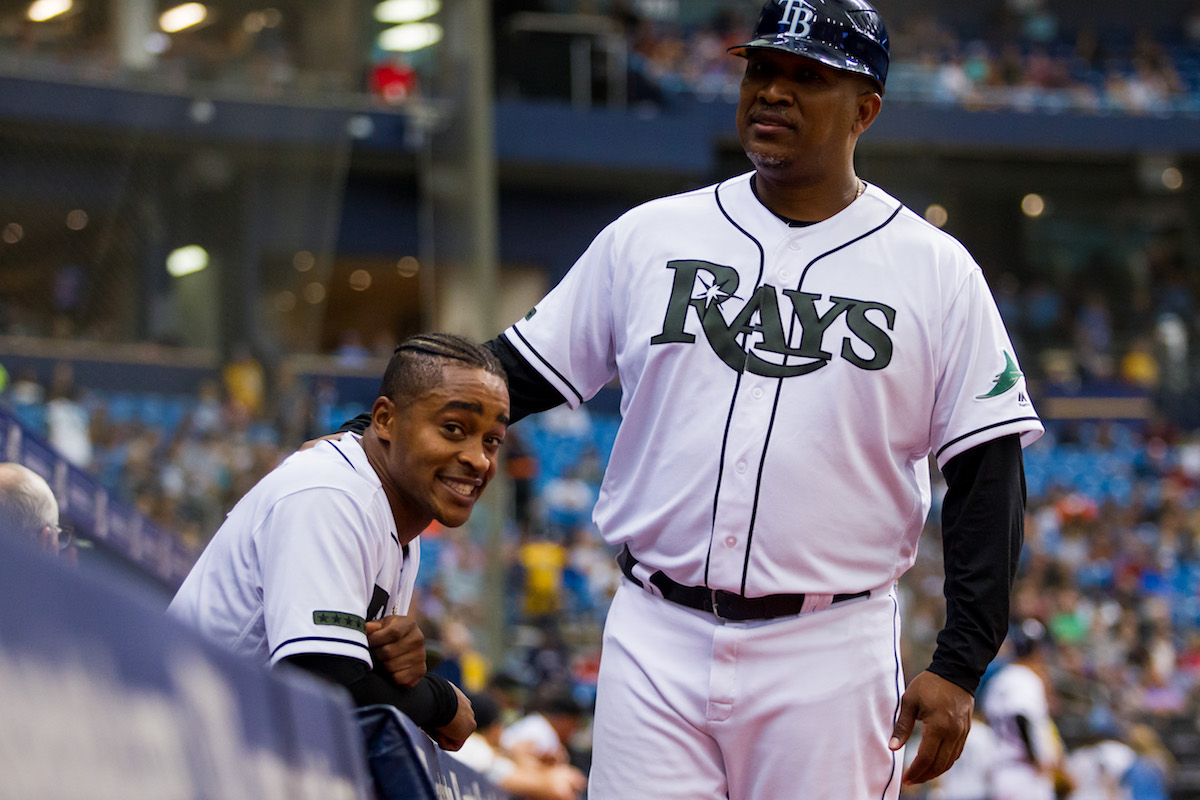 St. Petersburg, FL – As Memorial Day weekend festivities wind down and come to a conclusion, so does the Tampa Bay Rays current homestand and weekend series vs the Baltimore Orioles. The Rays came into this rubber match sporting a 24-26 record while the AL East cellar dweller Orioles came in with the MLB's second-worst record 17-35. Feels like decades ago but these Orioles are just three years removed from their last AL East Division title. The lone bright spot on the season for O's fans has to be "Mr. Miami" Manny Machado, and the monster season he's having.
Last one before we hit the road. https://t.co/jIrNyaB6oF#RaysUppic.twitter.com/Z2AGEWA9m7
— Tampa Bay Rays (@RaysBaseball) May 27, 2018
Rays manager Kevin Cash has been defying conventional baseball wisdom as of late, and the rest of Major League Baseball is taking notice. Cash, in an effort to shake things up and become the next great baseball innovator, or maybe the next coaching vacancy if this doesn't pan out well, has been starting games with his closer. Yeah, his closer!
Sergio Romo took the bump for his fourth career start on Sunday. A career-long reliever, Romo has been part of what I call, "bullpen in reverse". He even made back-to-back starts earlier this month as well. This strategy has also seen Cash use part-time starters Ryan Yarbrough, Matt Andriese and Anthony Banda in relief. On Sunday, this "innovation" did not yield a proper ROI, as the O's bounced Romo in the first inning. He lasted just a third of an inning while giving up three runs on 2 hits and walking one. Fortunately for Cash, "bullpen in reverse" corrected itself and didn't give up another run the rest of the way.
Relievers Vidal Nuno and Austin Pruitt combined to throw eight 2/3 scoreless innings, Brad Miller had three RBIs, and the Rays beat the Baltimore Orioles 8-3 on Sunday. Pruitt entered in the fourth and limited Baltimore to three hits over the final five 2/3 innings to get his first save.
Brad Miller 3, Baltimore 3.#RaysUppic.twitter.com/3jG7Pdr3wH
— Tampa Bay Rays (@RaysBaseball) May 27, 2018
Looking Ahead
After taking two of the three vs. the Orioles, the Rays now hit the road for their next nine games, starting in Oakland on Memorial Day.
We're coming for you, @Athletics. pic.twitter.com/RtmWnoz37D
— Tampa Bay Rays (@RaysBaseball) May 28, 2018
Game Notes
Since the save became an official stat in 1969, only three others have gone at least five 2/3 innings to get one: Texas' Joaquin Benoit (seven innings, Sept. 3, 2002), Horacio Peña of the Rangers (six innings, April 23, 1972) and Oakland's Bob Locker (five 2/3 innings, August 12, 1970).
Photo Credit – Mary Holt  |  Instagram  |  Twitter
[foogallery id="12536″]
(Visited 296 times, 1 visits today)