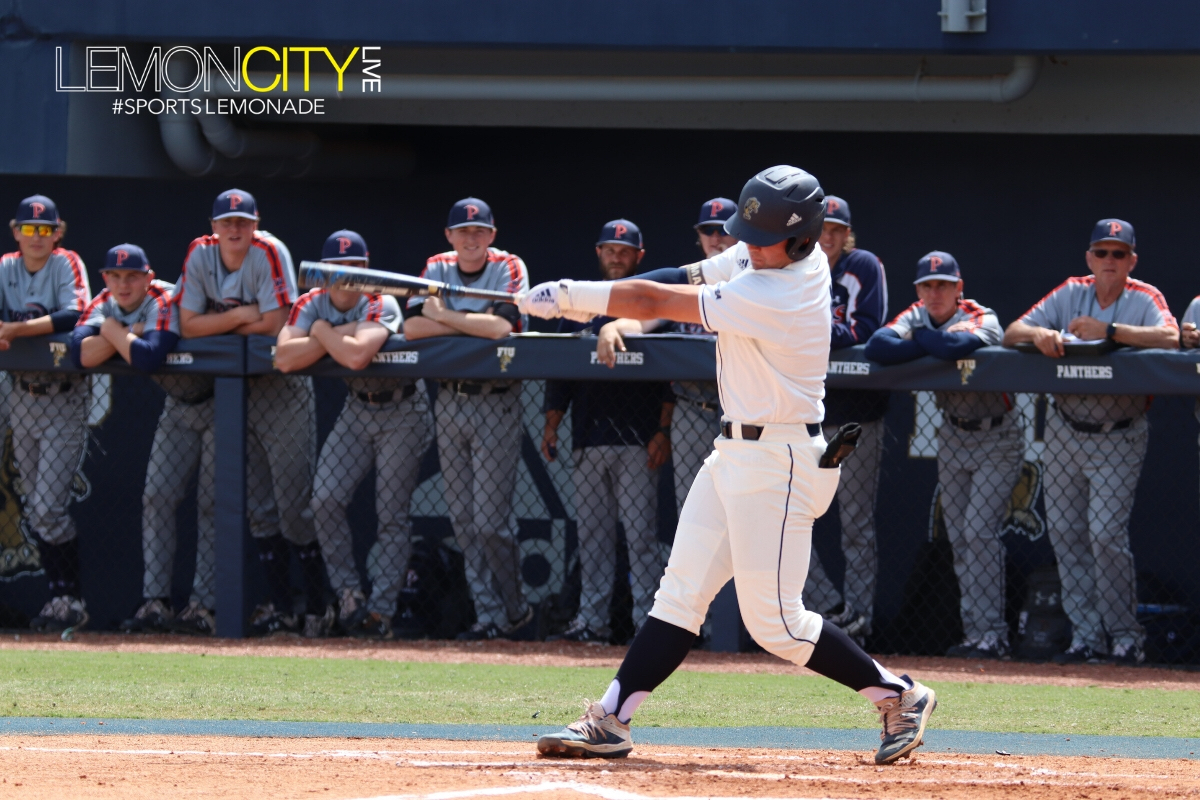 ---
Miami, FL – The Pepperdine Waves took the lead and never let go, obliterating the FIU Panthers 12-2 to secure the weekend series sweep. Will Saxton was knocked out in the second inning, surrendering four runs (two earned) on five hits while throwing three wild pitches to cap off his worst start of the season.
Saxton walked the leadoff man before giving up the RBI triple to Billy Cook. The opposition tacked on another run with a base hit from Reese Alexiades, sneaking one past the third baseman Ben Rozenblum.
He triples in Wyatt Young to give the Waves a 1-0 lead! #WavesUp pic.twitter.com/AXLbDGHPTz

— Pepperdine Baseball (@PeppBaseball) March 1, 2020
The Panthers were also plagued by defensive mishaps early on.
Rozenblum committed a throwing error to first the following inning with the base runner Ryan Johnson making it across home on the play. Later on, the freshman failed to pick up Aharon Modlin's roller, allowing yet another run. He should of barehanded it. Having seen enough, coach Mervyl Melendez called on Jan Figueroa in relief. The bullpen was also in for another bad day.
Joe Caparis put the game firmly out of Florida International's reach, hitting a three-run shot in the fourth. It was his first home run of the season. Coach Melendez called in another reliever, this time it was Greyson Fletcher.
JOE MAN ARE YOU KIDDING ME! A THREE RUN BOMB!!!! This comes just one pitch after a 2-run single from Alexiades! #WavesUp 9-0!!! pic.twitter.com/qXZmgR1XFs

— Pepperdine Baseball (@PeppBaseball) March 1, 2020
The Waves washed up three more runs but FIU broke the shutout in the bottom of the eighth. Ace starter Logan Allen pinch hit for Justin Farmer and smashed it to right with Derek Cartaya on for the moral victory. The Panthers loaded the bases but were unable to continue chipping away at the deficit.
A total of 10 Panthers were stranded, going 0-for-4 with runners in scoring position. The pitching staff struck out 11 hitters combined to Pepperdine's nine, the only positive of today's contest.
Impressions
It was certainly a disappointing series. The team knew it was going to face a formidable opponent, hoping to at least take one from the Waves but a lot of things went wrong. The bullpen struggled, the clutch hitting ceased and Pepperdine went for the early KO in the finale. Friday was their best chance at victory rallying in the ninth, taking it to extras only to fall painfully short.
In all three contests, the Panthers never had the lead. In fact, FIU was thoroughly outscored 30-12 in their first challenge of the season. The bright side is, they know where they stand and can make adjustments. When it comes to the starters, Logan Allen remains their undisputed ace and Tyler Myrick had an OK start. Will Saxton experienced his worst performance this season, looking to bounce back.
The Panthers can definitely score but when it isn't an easy opponent it remains to be seen if their hitting is as good they hope it is. They will look to produce when Penn comes to town next series followed by a midweek game versus Bethune-Cookman. Their next true test will be when they begin conference play on the road against Southern Miss.
Pepperdine exploited their biggest weakness: The bullpen. Steven Casey, Angel Tiburcio, Mario Fernandez, and Jan Figueroa to name a few failed to contain opposing hitters. Worse, these were situations where the team was not protecting a lead. There are bright spots. Daniel Brown and Everett Hurst will likely see more opportunities as others try to recover.
Overall, Florida International suffered a setback and will need to regroup.
Photo Credit | Al Palacio
(Visited 42 times, 1 visits today)