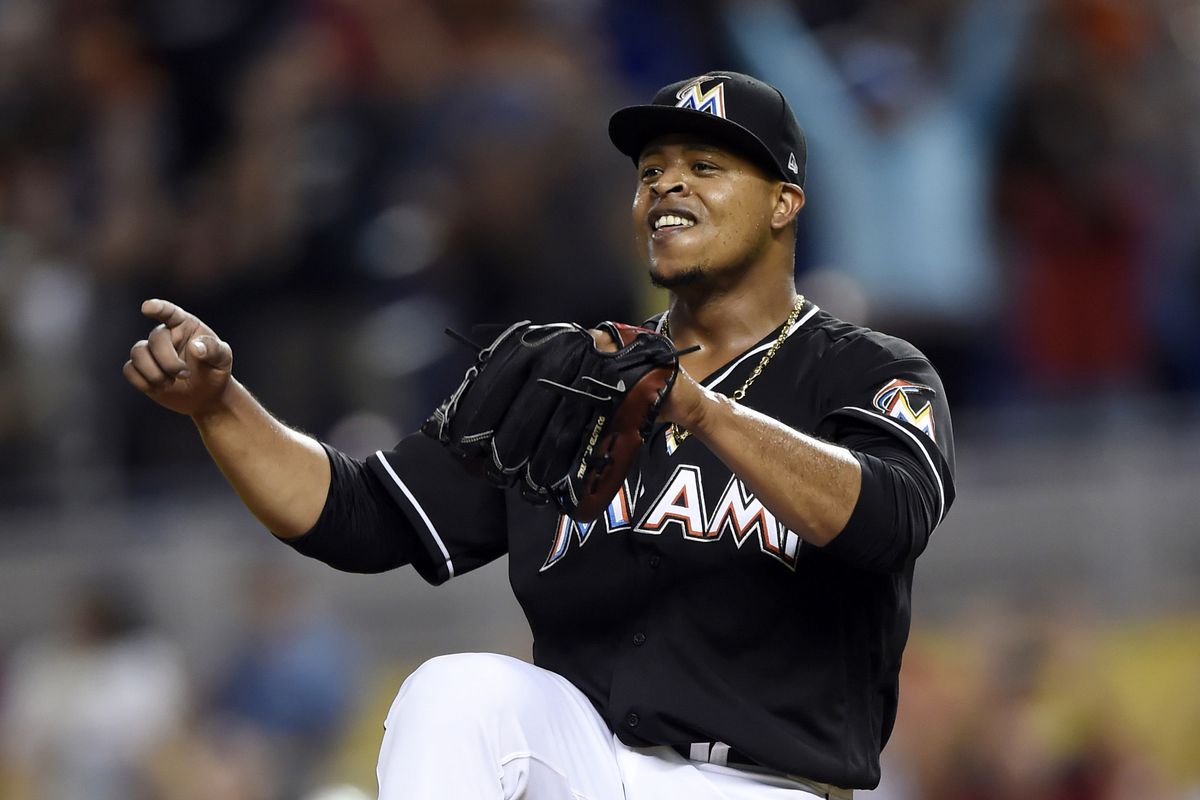 ---
Miami, Florida – Witnessing a no-hitter is seeing perfection. A flawless effort by a pitcher collecting 27 outs without giving up a single hit. Sometimes this is achieved through the use of multiple relievers, making it all the more a team effort.
Every year, if we're lucky, a handful of these events occur in Major League Baseball. The game to me is fundamentally a long series of individual duels between the pitcher and the batter, making the feat a true rarity. Since I'm on the train commemorating past events, I wanted to showcase the first (hopefully not the last) no-hitter I ever saw in person.
The Setting
It was June 3rd, 2017 and it was the first year of Lemon City Live's Cheap Seats. A segment pretty much covering the ups and downs of the Miami Marlins. A very good Arizona Diamondbacks team came to town and by then the Fighting Fish were several games below .500. We had our big three in Giancarlo Stanton, Christian Yelich, and Marcell Ozuna. J.T. Realmuto was still our catcher while Justin Bour and Dee Gordan rounded out our infield.
Man, there was a lot of talent on this team.
Edinson Volquez, meanwhile, was having a bad year. His ERA was a bit north of 4.00 but on several occasions, the guy wasn't getting any run support. Losing seven of his nine starts, Volquez didn't get a win until nearly two months into the season on May 29 versus the Philadelphia Phillies.
Looking back, the game was off to a very rocky start. Volquez collided with leadoff hitter Rey Fuentes and had to be helped up. At the time there was the possibility of the bullpen coming in extra early. The unfortunate scenario never came to pass and our starter ended up pitching a gem, striking out 10 guys. The defense did its part too.
Dee Gordon made a sliding stop, gloving a sharp grounder in the fourth inning to preserve the no-no. Double plays that same inning and in the eighth ensured the performance was a memorable one.
Tidbits
Not only was that Volquez's first no-hitter of his career, but it was also the league's first no-no of the 2017 season. The last one was by Jake Arrieta in April of 2016, more than a full calendar year later.
It gets better.
It was our sixth no-hitter in franchise history. Anibal Sanchez, A.J. Burnett, Kevin Brown, and Al Leiter etched themselves into the lore. Henderson Alvarez tossed the previous one against the Detroit Tigers on September 29, 2013. That's good company. By this date, the D-Backs had been no-hit three times, twice by you guessed it, the Marlins. I hold no ill-will towards Arizona but considering our loveable team has the tendency of being the perennial cellar-dwellers, it's refreshing to ruin someone else's day for a change.
And to think I almost missed the experience.
Altered Arrangements
I had already made plans for the day so when my uncle invited me, I originally declined. Whatever it was, it didn't pan out. At the last second, I reluctantly called him as he was leaving to say I'm in. I rarely ever turn down free tickets, especially to a Marlins game, but in this case, I could've easily just stayed home. However, something pushed me to go. Before I knew it I was sitting in the stands watching history unfold.
For me, the no-no radar starts to go off as soon as the fifth inning but it's more of a "Hey, we're halfway there." The excitement truly kicks in by the seventh, turning into a crescendo of emotions. Now If it's the Marlins on the receiving end, I'm feeling a bittersweet mix of dread thrown in. An incredible wrestling match between negative and positive emotions.
When that final out was recorded, the crowd roared in triumph. Given the acoustics of Marlins Park, it really sounded like there were a lot of people there. Clapping, I was overjoyed that finally, things were going Volquez's way.
As I remembered it, he was playing with two people on his mind. In the postgame interview, he dedicated the performance to both his late friend Yordano Ventura and Jose Fernandez.
Final Thought
A little over a month later the All-Star Game was held here in Miami. Even though I didn't go to the Homerun Derby, which was incredible by the way, the game itself was great. It capped off one of my best summers.
2017 will go down as one of the better years. Not because of the All-Star Game where Yadier Molina wore gold-clad catcher's gear or due to the amazing barrage of balls Aaron Judge slammed out of the park.
But because I observed a flawless performance from the most unlikely of sources. I saw a no-hitter.
I witnessed perfection.
(Visited 44 times, 1 visits today)