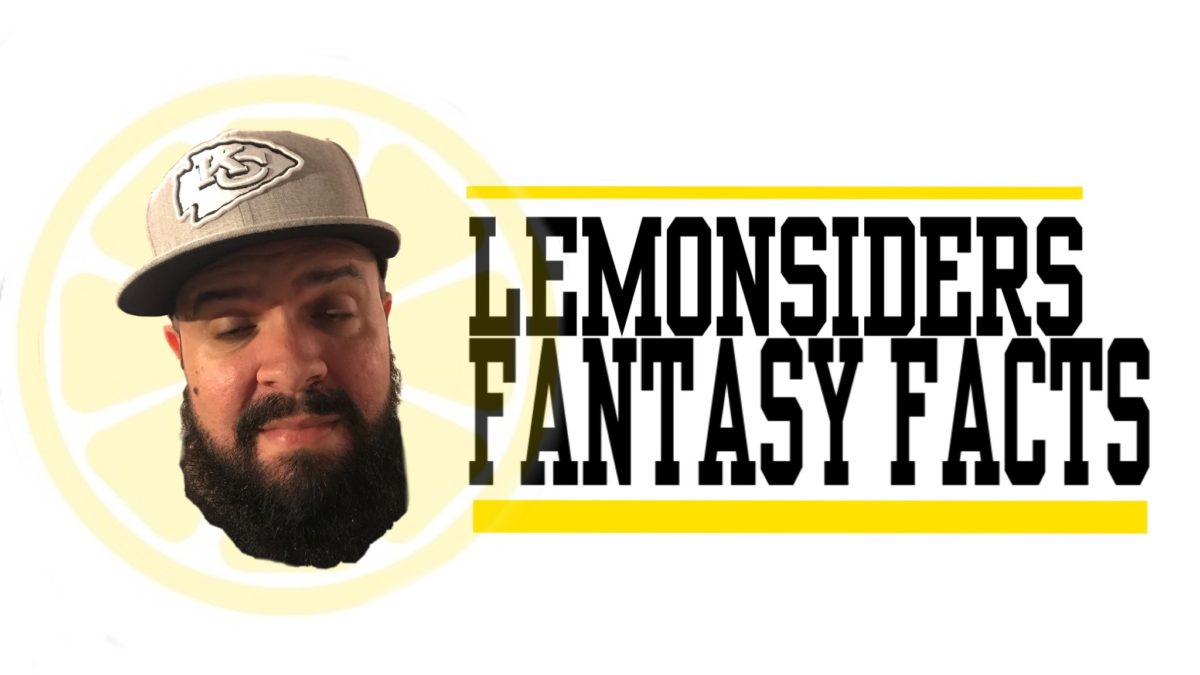 Heading into Week 8, there are 6 teams on bye this week (ARI,GB,JAC,LAR,NYG,TEN) and with the injury bug spreading quicker than rumors in a high school, you probably don't have the luxury to choose who to start and sit this week with ease. In one of my leagues, I have 3 RB's on bye and may be forced to start Bilal Powell AND Matt Forte together for this week; pray for me. It's not a pretty situation and I'm sure you have your own struggles in piecing together lineups for this week and it doesn't help that the waiver wire probably looks rough too. Don't know about your leagues but looking at the waiver wire in my leagues is like looking in the fridge knowing it's empty but you're hoping to find something good to eat. The word brutal is an understatement. Well, let's just hope for the best and somehow piece a team together MacGyver style. So to get our minds off the rough week ahead, we wanted to give a midseason report on the Top 5 biggest busts and surprises through the first 7 weeks. (Standings & scoring is for PPR format and are from fantasypros.com)
Top 5 Biggest Busts
Avg. Draft Position Round 3 – Current Rank RB43
For some of us this isn't a surprise at all but for the risk takers and Beast Mode hopefuls, it hasn't been a good ride. We tried to warn you before the season this was a potential bust alert so hopefully you listened to our advice. 7 Weeks in and he's only averaging 38 yards a game is losing work to backups Jalen Richard and DeAndre Washington in each game.
Avg. Draft Position Round 5 – Current Rank WR57
After missing all of the 2016 season due to suspension, we were all excited for his return after a solid 2014 and 2015 season. He was suppose to be the breakout player we all were hoping to get a part of last year before the suspension and it's been anything but that. He's only averaging 2.5 receptions and 33 yards a game. No where near the "explosive" numbers we were expecting.
Updated Steelers WR Depth Chart

1. Antonio Brown
2. JuJu Smith-Schuster
…
227. Lynn Swann
228. Sidney Crosby
229. Martavis Bryant

— NOTSportsCenter (@NOTSportsCenter) October 25, 2017
Avg. Draft Position Round 4 – Current Rank WR63
Coming off a season of 1,000+ yards on the Cleveland Browns offense, expectations were high within him being paired with Kirk Cousins which is a HUGE upgrade from any Browns quarterback. Not only has Pryor not produced, he's also losing out on a lot of snap opportunities. Through 6 games, he's only had 18 receptions and 223 yards.
When Martavis Bryant and Terrelle Pryor see each other pic.twitter.com/3UnwJec9VY

— Bruce Gibson (@BruceJdub) October 24, 2017
Avg. Draft Position Round 5 – Current Rank QB25
The same guy who won the NFL MVP in 2016 and was drafted as a top 5 quarterback in leagues is currently ranked 25th after the first 7 weeks. Some of us expected a drop off but come on man, 25th?! With all the weapons on the Falcons, was the Kyle Shanahan departure that much of a hit where the whole offense crumbles down? Apparently so because Matt Ryan hasn't looked the same and I don't expect much change moving forward.
Following Week 7, Blake Bortles has thrown more touchdowns (9) than Matt Ryan (7), Joe Flacco (5), Marcus Mariota (4), and Brett Favre (0). pic.twitter.com/faYvmc60xz

— Blake Bortles Facts (@BortlesFacts) October 24, 2017
Avg. Draft Position Round 2 – Current Rank RB32
Ajayi was going in the 2nd round and in some leagues, especially ones with Miami folks, he was going in the 1st round. He's yet to score a single TD and after all the talk about getting him touches in the pass game, it's been non existent. Definitely not putting up the numbers for a player many drafted extremely high.
Jay Ajayi has some of the most marvelous 0 yard runs in the NFL. pic.twitter.com/6jXu8IXAWj

— SuttonTheSoccerDad (@Suttonlacesout) October 25, 2017
Top 5 Biggest Surprises
Avg. Draft Position Round 7 – Current Rank WR9
With all the hype surrounding Brandin Cooks, Hogan was drafted as a Flex option or for depth but has turned out to be consistent on an offense with plenty of mouths to feed. He is a few points behind Cooks in fantasy production but for someone drafted 5-6 rounds after Cooks, he's totally exceeded his value.
Avg. Draft Position Round 4 – Current Rank RB2
Once Spencer Ware went down with a season ending injury, we knew Hunt would be in a good position to produce but definitely not this high. Most thought McCaffrey or Fournette would lead in PPR leagues as far as rookie running backs but that hasn't been the case. He's totaled 100 yards in each of his first 7 games and is averaging 22.7 points per game.
Nothing better than opening a box of Krispy Kareem Doughnuts… @Kareemhunt7 @Chiefs pic.twitter.com/UvhsXzojgt

— Kareem Hunt Fan Page (@kareemhuntfanpg) October 23, 2017
Avg. Draft Position Round 12 – Current Rank TE5
Who knew the Giants would lose 3 WR for the year and Evan Engram would be their best receiving option? Still remember questioning why the Giants didn't go with David Njoku in the draft but Engram ended up in a great spot and has produced beyond expectation. He's not only leading team in targets and yards but also all rookie tight ends as well.
When you're an Evan Engram owner after he gets a 70 yard reception called back… pic.twitter.com/jRRexxLqB0

— Jeff Johnson (@JeffJohnsonFI) October 22, 2017
Avg . Draft Position Round 14 – Current Rank RB8
The hype this offseason on the Redskins was for Samaje Perine and Pryor, not Thompson and man we were SO off! He's averaging slightly over 18 points fantasy points per game and has become the only reliable Redskins fantasy player aside from Kirk Cousins aka Primos.
Chris Thompson's surprised a lot of people who don't know who he is, including Redskins fans #WASvsPHI pic.twitter.com/vwbgjLz0GH

— Old Player Tweets (@OldPlayerTweets) October 24, 2017
Avg. Draft Position – Undrafted – Current QB1
Even me, as a KC fan, did not draft Alex Smith in any of my leagues and he's turned out to be the biggest fantasy surprise this year. He's second in yards, second in touchdowns and leading in yards per attempt. Yes, you read that right. No idea what sparked Alex Smith this year but as of right now, he's the fantasy MVP and absolutely the biggest surprise so far.
"Alex Smith" AND "interception" pic.twitter.com/zgUuR6beYs

— Andy Reid (@Chief_Walrus) October 20, 2017
Be sure to check with us each week where will discuss not only start, bust alerts and sleepers for that particular week, but also who you should be adding to your roster and who you should be dropping. Until then, enjoy your week Lemon Heads!
Don't forget to follow us on Twitter, Facebook, and Instagram.
(Visited 75 times, 1 visits today)