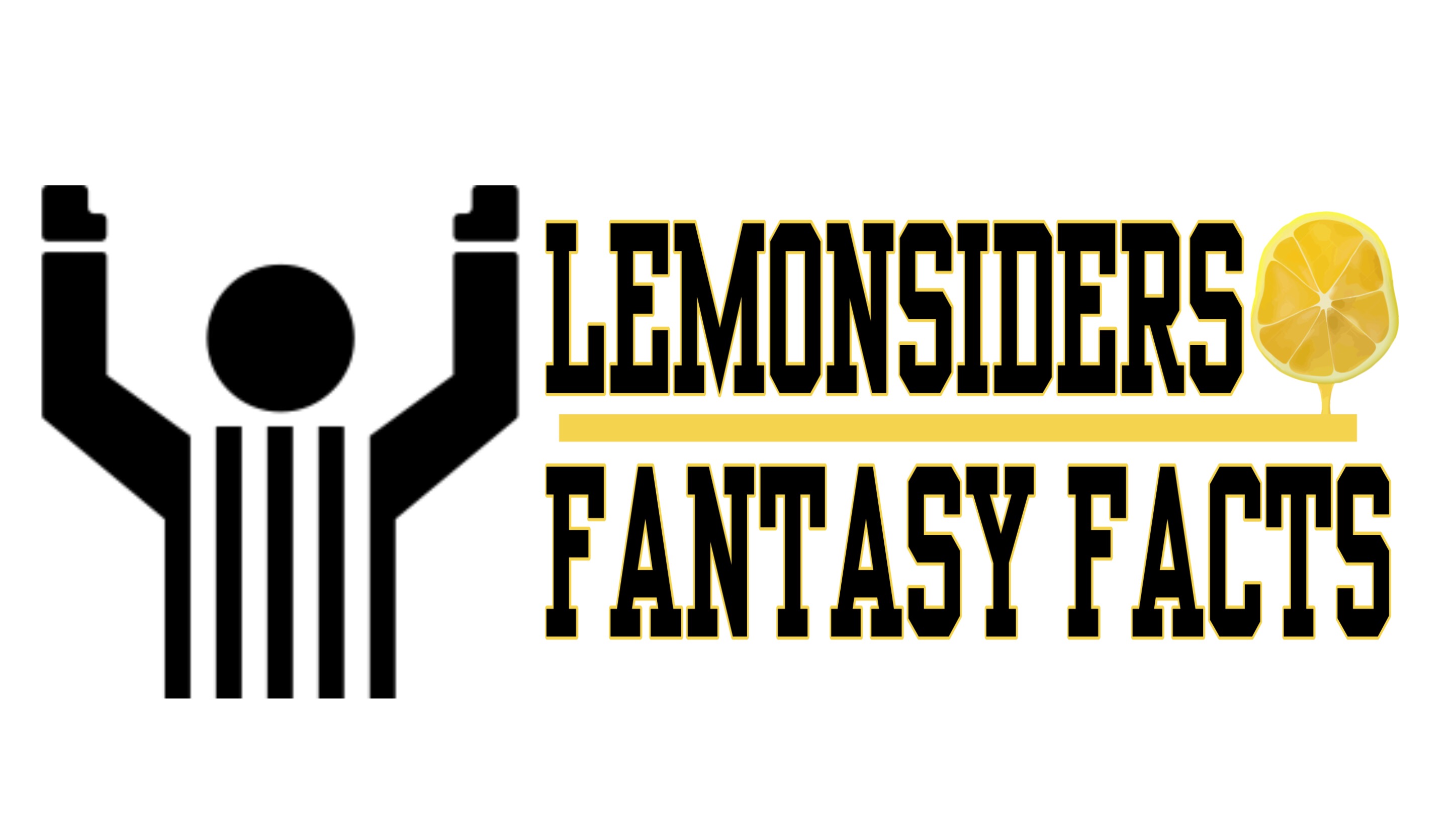 Quarterback
Ryan Fitzpatrick vs. Steelers
Who would have thought that Fitzmagic would be slinging it like he is right now? He's thrown for 819 yards and eight touchdowns in the first two games, so why not ride the hot hand. Crazy enough, he may still be on your waiver too. Lock and load Ryan Fitzpatrick at home against the Steelers in your Week Three Lineup.
Bust : Philip Rivers @ Rams
At the Rams? No thanks. Rams defense gave up only 83 yards last week against the Cardinals. Take away Jared Cook's unicorn 180 yards from Week One, the Rams would have only given up 120 yards in the air. Can't feel comfortable starting any of the Chargers receivers this week, especially Philip Rivers.
Sleepers: Ryan Tannehill vs. Raiders & Tyrod Taylor vs. Jets
The Legend of FitzMAGIC continues 😂 pic.twitter.com/GBbAhE6Jnw

— NFL Network (@nflnetwork) September 17, 2018
Running Back
Start: Tevin Coleman vs. Saints
Volume, volume and more volume. With DeVonta Freeman still sidelined, Tevin Coleman should be in line to receive plenty of work in a game that is expected to be high scoring. Not just a serviceable runner, but the ability to catch out of the backfield makes him a must start in this NFC South game.
Bust: LeSean McCoy vs. Vikings
Rough spot here for LeSean McCoy. On the road against a dominant defense with a weak offensive line, and one of the worse offenses in the league? No thanks. Shady suffered a cracked rib cage, so he won't be 100% for this game either. I'll even take it so far as to say I wouldn't play ANY Bills player for this game.
Sleepers: Giovani Bernard @ Panthers & Latavius Murray vs. Bills
Wide Receivers
Start : JuJu Smith-Schuster @ Bucs
Tampa Bay's offense has been lighting up, but their defense, especially against slot receivers, has been lit up themselves. Yes, Juju Smith-Schuster snapped off for 13 receptions and 121 yards last week against one of the worse defenses in the league, and the Bucs are banged up, so I still expect JuJu to do his thing. With all the turmoil surrounding the Steelers this week, he's one of the few bright spots.
Bust: Michael Crabtree vs. Broncos
Not a great matchup here for Michael Crabtree. I'm not sure how much you believe in Flacco, but I'm not overly excited about him or this Ravens offense going against the Broncos. Denver has been light's-out in the first two games on receivers who line up wide, so I'd look to fade Crabtree. I'd rather play John Brown over Crabtree if I had to choose a Ravens receiver for this game.
Sleepers: Kenny Golladay vs. Patriots & Calvin Ridley vs. Saints
Tight End
Start: George Kittle @ Chiefs
I love my Chiefs, but they have one of the worst defenses in the league. They just got torched by Jesse James for 136 yards on five receptions and a touchdown, so George Kittle should be in line for a big game. If Marquis Goodwin is still sidelined, look for Jimmy G to attack the Chiefs weak secondary with the big man up the middle.
Bust: Eric Ebron @ Eagles
I love the amount of red zone attention Eric Ebron has gotten in the first two weeks, which makes him someone I've added in many of my leagues, but I am benching him for this game. The Eagles have held opposing tight ends to under six PPR points this season. The Colts shocked many last week with a win at Washington, but can't see them pulling one out at Philly.
Sleepers: OJ Howard vs. Steelers & Jared Cook @ Dolphins
Have you heard? September 16th is now recognized as an official national holiday. 🤣😂@JimmyG_10 @gkittle46 @49ers | @insidetheNFL #GoNiners | #WireOfTheWeek pic.twitter.com/EdBtYFRI1B

— NFL Films (@NFLFilms) September 18, 2018
Defense 
Start: Browns vs. Jets
If you're looking for a waiver wire streaming option, the Cleveland Browns should be your choice. Some people tend to shy away from the Browns because well, they are the Browns, but their defense is actually good! We all know how weird Thursday night games could be, so why not take a shot at Cleveland's defense against the Jets? I wouldn't start them over DST's like the Vikings or Bears, but I feel safe starting Cleveland at home as my DST for this week.
Bust Alert: Chargers @ Rams
I've said it before, I love the L.A. Chargers defense (even without Joey Bosa), but on the road against the high powered Rams isn't a good spot to start them as your DST. I would also attempt to stash the Chargers DST since their next two games are home against the 49ers & Raiders.
Sleepers: Dolphins vs. Raiders & Cowboys @ Seahawks
.@myleslgarrett's first career snap?@myleslgarrett's first career SACK. 💪

📺: #NYJvsCLE: Tomorrow (8PM ET) on @nflnetwork #WildPlayWednesday pic.twitter.com/Qwi4YTRAVd

— NFL (@NFL) September 19, 2018
Kicker
Start: Robbie Gould @ Chiefs
Some had used the nickname Jimmy FG for Garoppolo, and it's actually pretty accurate. Robbie Gould lit it up the last few games of last season and has already scored a combined 22 points these first two weeks. In a game where Patrick Mahomes, aka Showtime, should continue to light up the score boards, this is a potential high scoring game, with the Chiefs defense giving up 400+ yards in each of the first two games this season.
Bust Alert: Sebastian Janikowski vs. Cowboys
The Seahawks offense is a mess, especially the backfield. Doug Baldwin is still sidelined, and fantasy hopefuls are putting their hope on Will Dissly. Yeah, it's that bad. Sebastian Janikowski hasn't done much in the first two games, and don't expect Seabass to do much against a very under rated Dallas defense.
Congrats to the NFC Players of the Week (Week 2): Ryan Fitzpatrick, @Grindin_59 + @RobbieGould09!

FULL: https://t.co/1HpP7AOg5M pic.twitter.com/nlcBFXiIl2

— NFL (@NFL) September 19, 2018
Be sure to check with us each week where we will discuss not only start, bust alerts, and sleepers for that particular week, but also who you should be adding to your roster and who you should be dropping.
Don't forget to follow us on Twitter, Facebook, and Instagram. 
(Visited 759 times, 1 visits today)