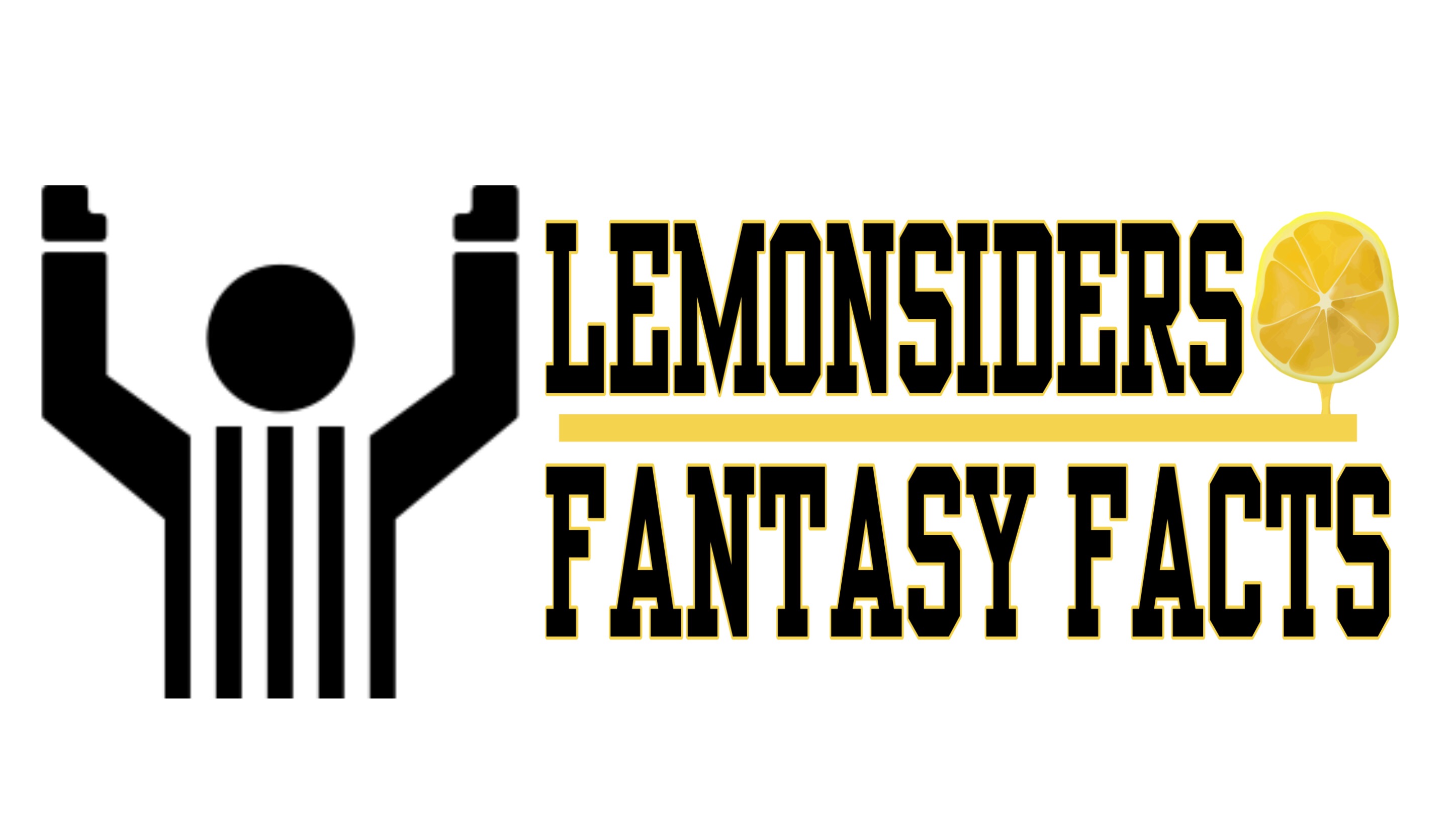 QUARTERBACK
START: CASE KEENUM VS. CHIEFS
Case Keenum is more of a streaming option for your week 4 lineup if you have a bye week, or just lost Jimmy G for the season, and were unable to pick up Baker Mayfield on the waiver wire. As great as the Chiefs have been on offense, they have given up 1,094 yards and eight touchdowns in just three games. Without Philip Lindsay and Patrick "Showtime" Mahomes slinging it, Broncos will have to rely more on the air attack.
BUST ALERT: RYAN FITZPATRICK @ BEARS
Ryan Fitzpatrick was a strong dose of Fitzmagic and Fitztragic on Monday night vs. the Steelers, despite once again throwing for over 400 yards. Regression has to come at some point, and on the road against a nasty Bears defense with Khalil Mack roaming around could be that time. The hype train hitting the Windy City for me feels like a let down for those who have ridden the Fitzpatrick wave for the few weeks.
Sleepers: Baker Mayfield @ Raiders & Josh Rosen vs. Seahawks
My Dear Liza,

It pains me to write this letter but my trusty sidearm let me down on Monday as we lost our skirmish to a Pennsylvania steel workers regiment. Both lines were victimized often, but we put up a valiant fight. We move north this weekend.

Love and canoodling,
Ryan pic.twitter.com/g80HhsNZLR

— Major Ryan Fitzpatrick (@MajorRyanFitz) September 26, 2018
RUNNING BACK
START: JAMES WHITE VS DOLPHINS
Rex Burkhead, one of my pre-season hype players, was injured last game with an apparent neck injury, which only leaves Sony Michel and James White. White will get at least 45% of the snaps, and the Dolphins have struggled against catching backs this season. Plug in White where you can, since he will have the opportunity to do some work in the air and around the goal line.
BUST: ISAIAH CROWERLL @ JAGUARS
The Jets on the road against the Jaguars, who just came off a disappointing loss? Yeah, no thanks. Isaiah Crowell had owners excited last week with two touchdowns, but a repeat performance of that is very unlikely, and I would not feel comfortable having him start this week.
Sleepers: Kyle Juszczyk (If Brieda is out) & Aaron Jones vs. Bills
#Patriots are the best in football with weak side 2-men red zone route concepts, especially when the men are Gronk and James White. pic.twitter.com/5lw0gJBx2v

— Andy Benoit (@Andy_Benoit) September 26, 2018
WIDE RECEIVER
START: MIKE WILLIAMS VS 49ERS
Mike Williams is one of my favorite waiver wire pick ups of the week and can be an immediate play at the Flex position. The Chargers schedule is very favorable moving forward, and it starts this week against the 49ers at home.
BUST ALERT: DESEAN JACKSON @ BEARS
This goes hand in hand with Fitzpatrick's hot streak coming to an end. Despite a great matchup against the Steelers, DeSean Jackson only ended up with 3 catches for 37 yards. Playing on the road against the Bears will be a tougher challenge than Pittsburgh, so I expect a similar performance, if not, worse.
Sleepers: John Brown @ Steelers & Sterling Shepard vs. Saints
Da Real Deal. @darealmike_dub 🙌 pic.twitter.com/kdA3GhzTwg

— Los Angeles Chargers (@Chargers) September 26, 2018
TIGHT END
START: DAVID NJOKU vs. RAIDERS
Each week choosing a proper tight end is nearly similar to choosing a kicker. You choose the best option on matchup and hope for the best. With Baker getting his first start, David Njoku is a safe, yet explosive target that could be in line for his breakout game.
BUST ALERT: VANCE MCDONALD VS. RAVENS
Despite the manly stiff arm Vance McDonald put on Chris Conte this Monday night, and his big game, the Ravens are tough against tight ends. Not to mention, that Ravens D makes me weary of starting him, especially being a division rival.
Sleepers: Ben Watson @ Giants & Austin Hooper vs. Bengals
David Njoku with Baker at QB… pic.twitter.com/2kUECQXQ1m

— Al Smizzle (@AlZeidenfeld) September 21, 2018
DEFENSE
START: PACKERS VS. BILLS
Are you scared off by the Bills now because of what happened in Minnesota? That's understandable, but a lot of their success on offense was due to Kirk Cousins' fumbling issues, and the Bills offense having a shorter field. It's Josh Allen's 2nd week in a row on the road, and he's got a below average receiving core. I'll take my chances with the Packers this week.
BUST ALERT: VIKINGS VS. RAMS
Last week was a let down for all of us who had the Vikings defense as a chalk play. This week, they are on the road against Jared Goff and Todd Gurley. I'm not saying abandon ship on the Vikings defense this week, but don't expect a big game from them. I prefer using defenses like the Packers or Chargers.
Sleepers: Cardinals vs. Seahawks & Chargers vs. 49ers
KICKER
START: Matt Bryant vs. Bengals
The Falcons offense has caught some steam, and Andy Dalton is firing away as well. This game could have the makings of fantasy goodness offensively, which will give Matt Bryant opportunities to rack up points at home.
BUST ALERT: Matt Prater @ Cowboys
Despite Sean Lee being out for this game, the Dallas secondary has been solid as a unit, and Stafford could be limited to huge production. I'd be surprised if Matt Prater comes close to double digit fantasy points.
Sleepers: Brandon McManus vs. Chiefs & Josh Lambo vs. Jets
Be sure to check with us each week where we will discuss not only start, bust alerts, and sleepers for that particular week, but also who you should be adding to your roster and who you should be dropping.
Don't forget to follow us on Twitter, Facebook, and Instagram. 
(Visited 1,130 times, 1 visits today)