Miami, Florida – FC Barcelona practiced and trained at Barry University Thursday afternoon, just over 48 hours ahead of Saturday's much anticipated El Clásico. It was the team's first workout since arriving on Thursday to Miami, which is the third and final stop on the club's summer tour in the United States.
Hundreds of fans lined up behind the fence surrounding the exterior of the field at Barry. Peaking through crevices in hopes of catching a glimpse of the Spanish giants. Before the players actually hit the practice field, midfielder Ivan Rakitic answered questions from the press off to the side of the field. About a hundred reporters and photographers gathered around the 29-year-old Croatian to hear his thoughts about a host of issues surrounding the team.
Barça's game against Real Madrid is set for Saturday night at 7.30pm at Hard Rock Stadium. It will be just the second Clásico ever held outside of Spain and the first in the United States.
🙌 Messi, Messi, Messiiiii 🙌
🔵🔴 #ForçaBarça
🇺🇸 #BarçaUSTour pic.twitter.com/xe1fmAbUjp

— FC Barcelona (@FCBarcelona) July 28, 2017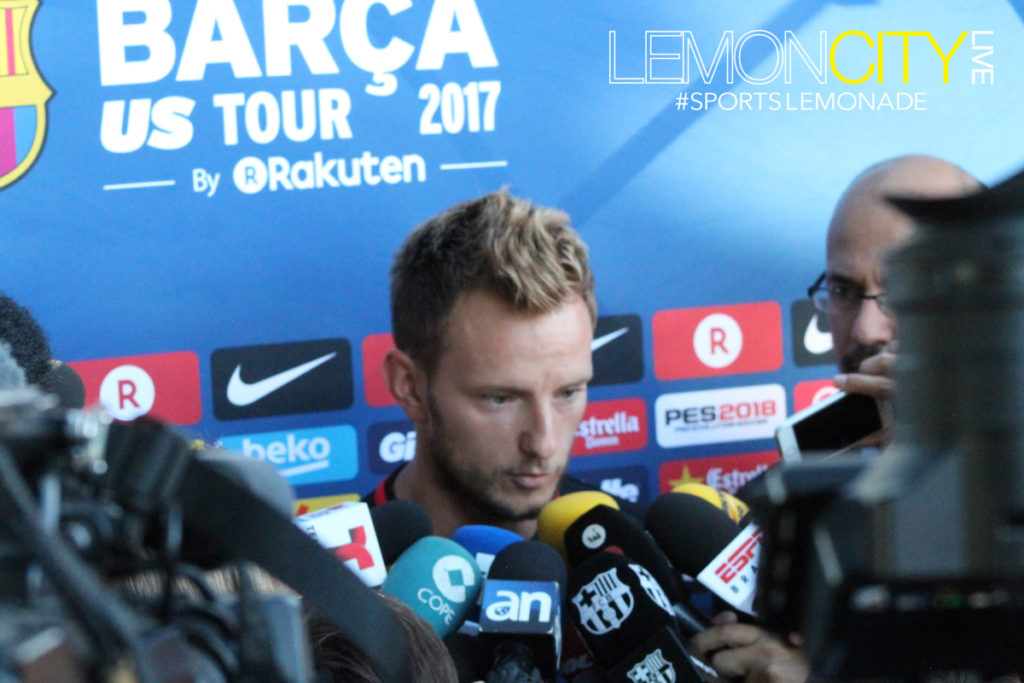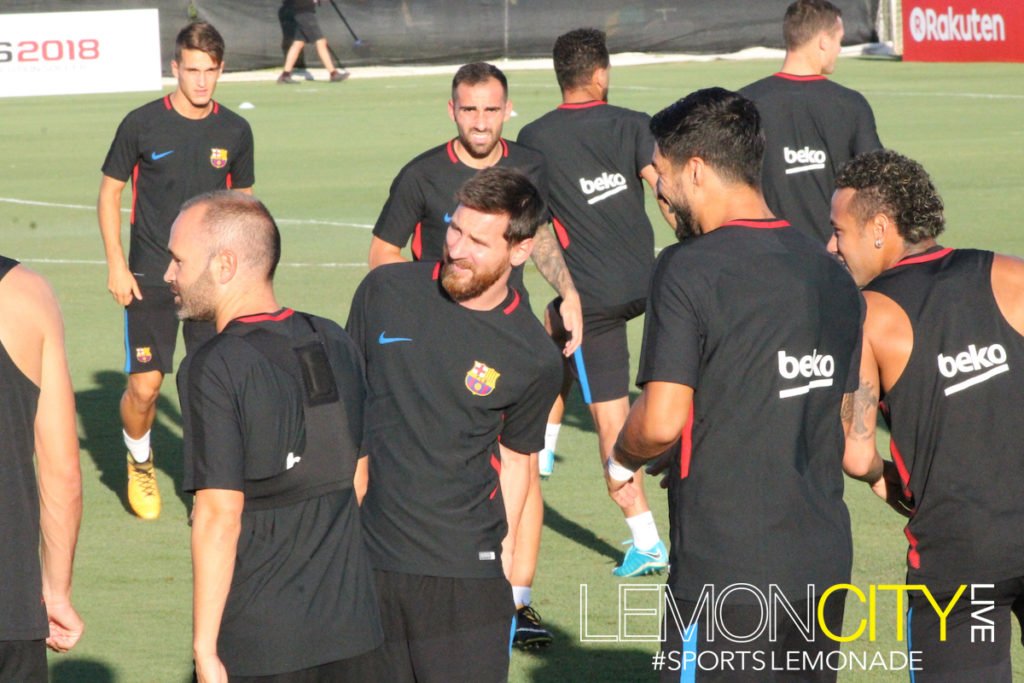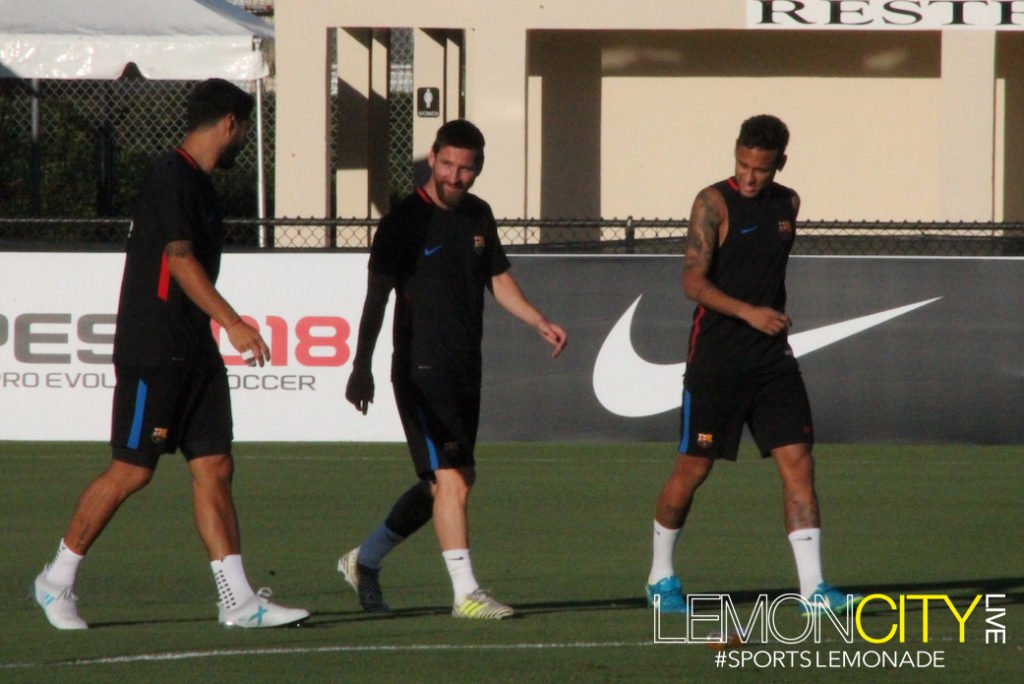 [foogallery id="13028″]
Don't forget to follow us on Twitter, Facebook, and Instagram.
(Visited 381 times, 1 visits today)
About Post Author