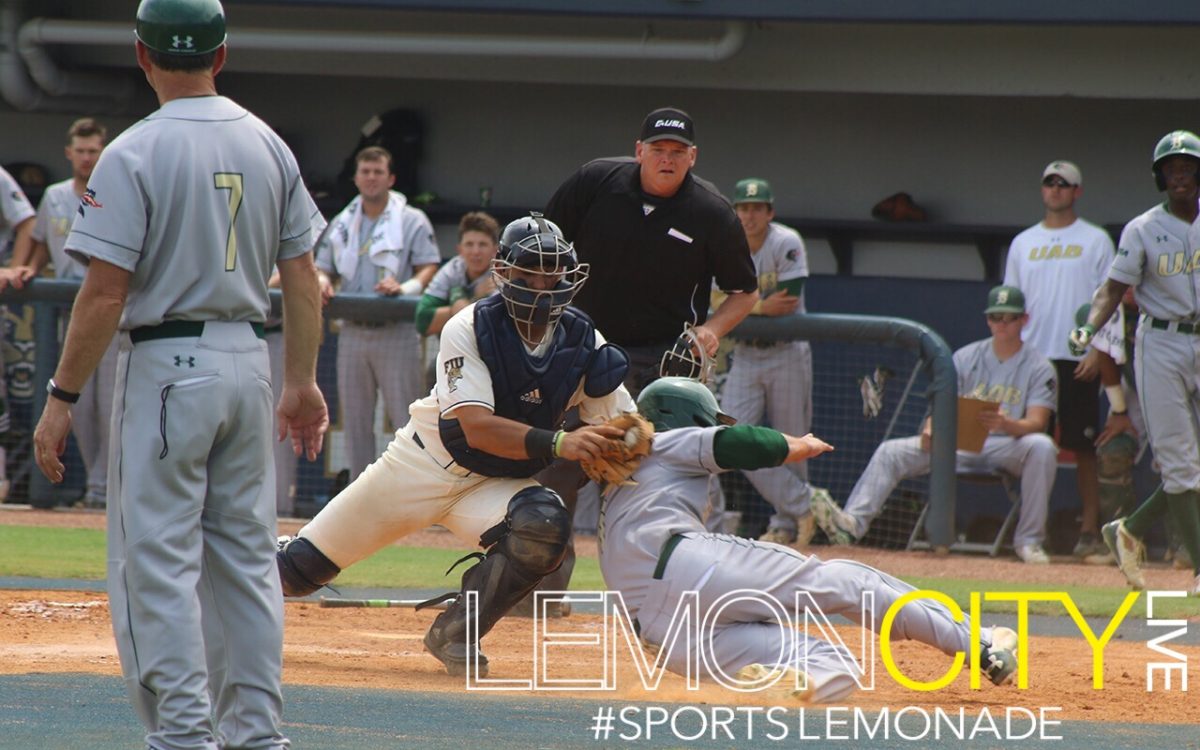 FIU vs. UAB 4-2-2017
Spoiler Alert! The FIU Panthers have a pretty good baseball team. I like to call them the Pour-It-On Posse because they're so streaky! It's like they're throwing darts at a chart with the numbers one through nine before the game, to decide which inning they're going to score all their runs.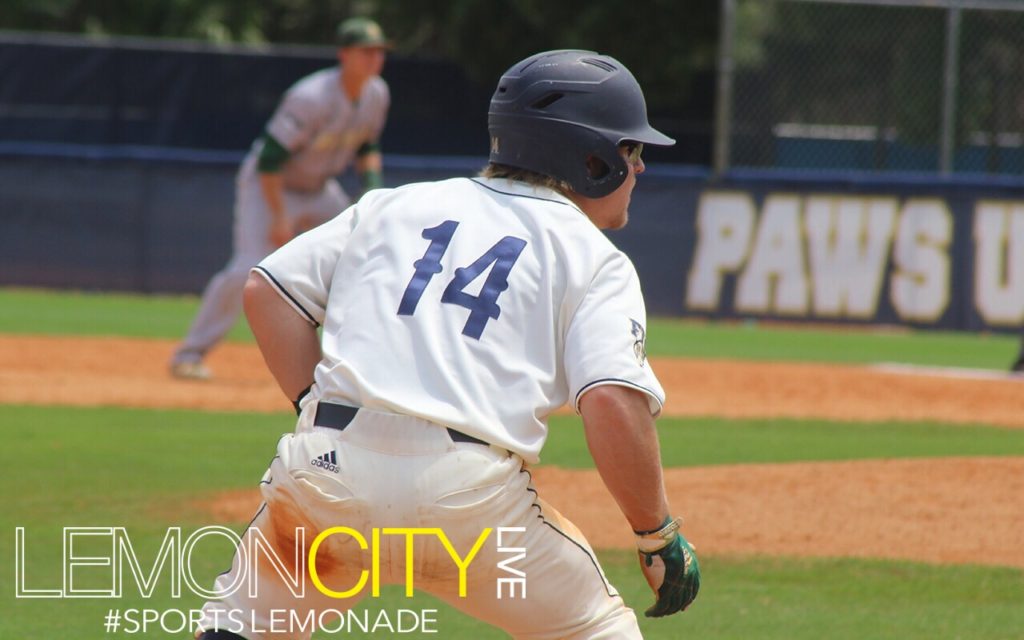 Today's game versus the UAB Blazers wasn't any different. FIU was trying to take game three of the series after splitting the 1st two games. The Panthers scored first, in the 1st inning, capitalizing off a wild pitch, because pitches be crazy. In the 2nd inning, UAB scores after an error by FIU 3rd baseman, Zach Files, allows runners to advance into scoring position, but they'd only get one run in. In the 2nd inning, a series of wild pitches, and a batter hit by a pitch allows FIU to load the bases. Apparently, UAB's starting pitcher had a stomach virus. I guess he wasn't ready for La Carreta. Meanwhile, Jack Schaaf took a gnarly lead at 1st base, forcing UAB to try and pick him off, but a throwing error later, and the panthers got another run in. Now it's 2-1. Now let's move to the 4th inning. This is when the Panther's became the Pour-It-On Posse. Leading off the Inning was Kenny Meimerstorf, who doubled, followed by JC Escarra, who doubled, bringing in Meimerstorf. Next, Nick Day singles, advancing Escarra to 3rd. With the guys at the corners and 0 outs, the Blazers, I'm sure, know what was about to happen, and can't do a damn thing about it. They're biting nails, flatulating uncontrollably, and probably vomiting into the Gatorade coolers. The Pour-It-On Posse was doing what they do, pouring it on. Jack Schaaf singles, Day gets to 3rd, and Escarra scores. Then, Schaaf steals second, UAB's catcher, Stephen Dobbs, makes a throwing error to 2nd, allowing Day to score. Now it's 5-1 in favor of FIU. The Pour-It-On Posse had done its damage. Nick Day would go on to homer in the 6th, and UAB would score a run in the 8th. The game would end 6-2.
& that's the ballgame! @FIUBaseball takes the game 6-2 & the series 2-1 over @UAB_Baseball. pic.twitter.com/75w6RECOuj

— Lemon City Live (@LemonCityLive) April 2, 2017

Three runs in the 4th inning though! These guys know how to pounce on their prey when they sense weakness. The Panthers are now 16-11 with a 5-4 conference record. The future is incredibly bright for this team, but they've got a tough week ahead of them. Their next two games are at Mississippi State, who's ranked 3rd in the SEC West, and the following three are at Southern Miss, who's #1 in Conference USA and #25 in the nation! The good news is that FIU has only lost one of six games while on the road, albeit against lesser competition, but impressive nonetheless. The part of the season where you try to figure things out is over. Now it's time for the team to live up their name against some real competition. The Pour-It-On Posse must be eager to show that it's not all about this year's recruiting class. These current players also have something to prove.
Today's @FIUBaseball #SportsLemonade #PlayerOfTheGame goes to @Nick_Day32! Honorable mentions go to @jcescarra & @jschaaf14! Great game!

— Lemon City Live (@LemonCityLive) April 2, 2017
(Visited 84 times, 1 visits today)