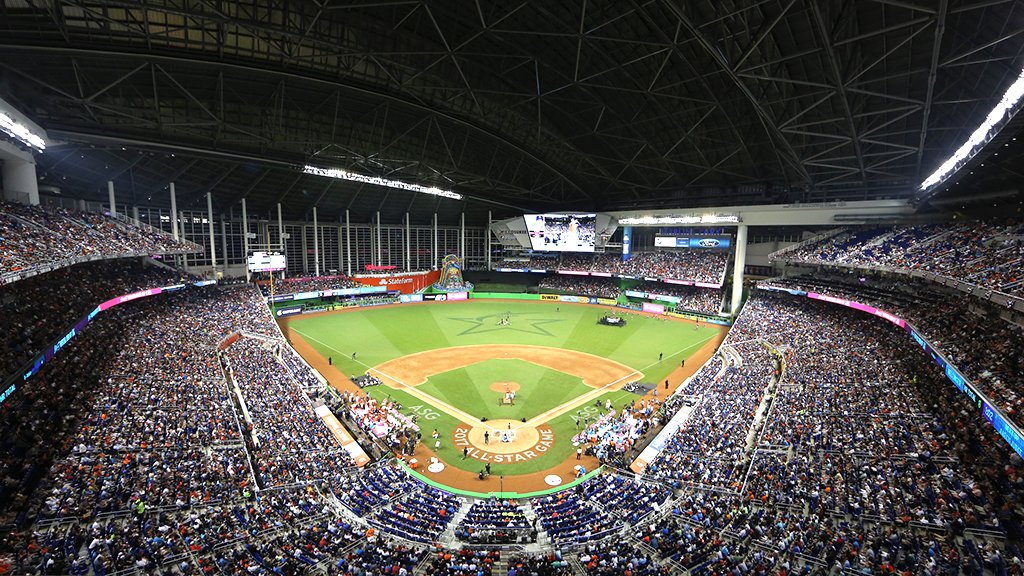 The Marlins salvaged the series on Sunday, preventing a sweep by the Atlanta Braves. Missing a great opportunity for a win in the series opener, the Marlins collapsed in the second half of game 2. The team partially made up for it in the finale with back-to-back homers. The fish now travel to Washington for a 4 game series against the Nationals, leaving behind a disappointing performance in Georgia.
Adam Conley took to the mound looking to continue his comeback tour and while he did last into the sixth, he coughed up a 3-1 lead, surrendering a 3-run shot to Nick Markakis. The Marlins were unable to mount a response, going down 5-3 in Game 1.
Things went from bad to worse in the latter half of Game 2. Dan Straily pitched 5 solid innings but ran out of gas, giving up a single to Freddie Freeman with a runner in scoring position, followed by an RBI double by Markakis giving the Braves a 2-1 lead. The bullpen did us no favors allowing another 5 runs in the seventh, blowing the game wide open as the Marlins fell again 7-2.
Giancarlo Stanton hit 2 more balls at 110+ mph tonight. He has a MLB-leading 53 of those this year.

That's more than 25 other teams. pic.twitter.com/lKVDqjSCkv

— Patrick Pinak (@pinakk12) August 6, 2017
Gonecarlo Stanton was literally the entire Marlins' offense the first two games. Driving in all 5 runs that the team, at that point in the series, managed to score. It's a testament to his greatness and our struggles this series. For the finale on Sunday Jose Ureña toed the rubber going up against homegrown rookie Lucas Sims. The Marlins rumbled with 4 first inning runs from back-to-back homers starting with Marcell Ozuna and then J.T. Realmuto. It's all we would need as the bullpen kept the Marlins ahead. Ureña for his part pitched 6 fantastic innings. He lapsed a bit in the sixth giving up a double to Jace Peterson and then an RBI single to Ender Inciarte, but Ureña returned to form and shut down the Braves getting the victory and improving to 10-5.
Marcell with the rocket; @JTRealmuto with the exclamation point❗️#LetsGoFish pic.twitter.com/0iIcO5fyxP

— Miami Marlins (@Marlins) August 6, 2017
Well that series sucked. Call it being inconsistent, call it complacency or call it playing down to the competition but I expected given the way the Marlins faced the Nationals that they'd take care of business. We're back at 5 games under .500 as of Monday morning and if the Marlins yearned for "better" teams to face they're about to get it. They go to the nation's capital for a very critical 4 game set where the Nationals can easily bury us. Add in the Colorado Rockies, albeit at home, and you got yourself a fairly difficult week ahead for the fighting fish. Can they win both series or at the very least tie the Nats and overpower Colorado? Absolutely, but good teams do what the Marlins did at home against Washington while taking care of business against teams like Atlanta. Beat the strong teams, but beat the weaker ones too.
that moment A.J. Ramos practically handed Yasiel Puig the comeback homer. It's still fresh in my mind.
I just hope this isn't the beginning of some 3-4 game skid, otherwise we will be more or less right where we started All-Star Break before the disastrous Dodgers and Phillies series. God, that moment A.J. Ramos practically handed Yasiel Puig the comeback homer. It's still fresh in my mind. Anyways, uncomfortable flashbacks aside, the Braves series not only showed the awesome abilities of Giancarlo Stanton but during those first two games, it also showed that he can't do it alone. I know players go into slumps and stuff happens, but man you know the team is struggling offensively when one guy has been the sole provider of your runs for the majority of the series.
Despite my disappointment, I still have high hopes for them to get to at least .500 and what better time to make the push than this week against some of the toughest opponents in the National League. If I had to make a prediction I will say they will split the series with the Nationals and win the series against the Rockies. Let's find out if I'm right. Until next time, stay frosty folks.
Tebow Watch
The quarterback turned baseball player has hit a rough patch so far in August, going went 3-for-23 the first week with only 2 RBIs and a double. He's whiffed 7 times and is batting .130 for the month, thus far. Since joining the St. Lucie Mets his batting average hovers around .262 with 5 HRs and 23 RBIs. Keep trying bud, give it everything you've got.
Prospect Watch
Meanwhile down by the farm, Brian Anderson is just tearing it up. So far this month he is batting .462 with 2 dingers and 7 RBIs. Considering he can play both second and third base, we should strongly consider calling this guy up, no not in September. This month!
Stat of the Week
Stanton has hit 34 of his 36 home runs in 2017 as Miami's right fielder, the rest are as a DH.
Mama, there goes that man! 💪#StantonSmash | #LetsGoFish pic.twitter.com/KxxBAGJojS

— Miami Marlins (@Marlins) August 6, 2017
Upcoming Games
Washington Nationals: August 7-10 (Away)
Colorado Rockies: August 11-13 (Home)
Views from the Cheap Seats is a biweekly segment where a Miami raised sports nut recaps, screams and analyses a week's worth of games giving a toast, or the finger, to his hometown team depending on their performance. A truly hopeful but always realistic fan putting thoughts to pen to paper and always striving to improve. Be bold, be good, be you.
Don't forget to follow us on Twitter, Facebook, and Instagram.
(Visited 71 times, 1 visits today)