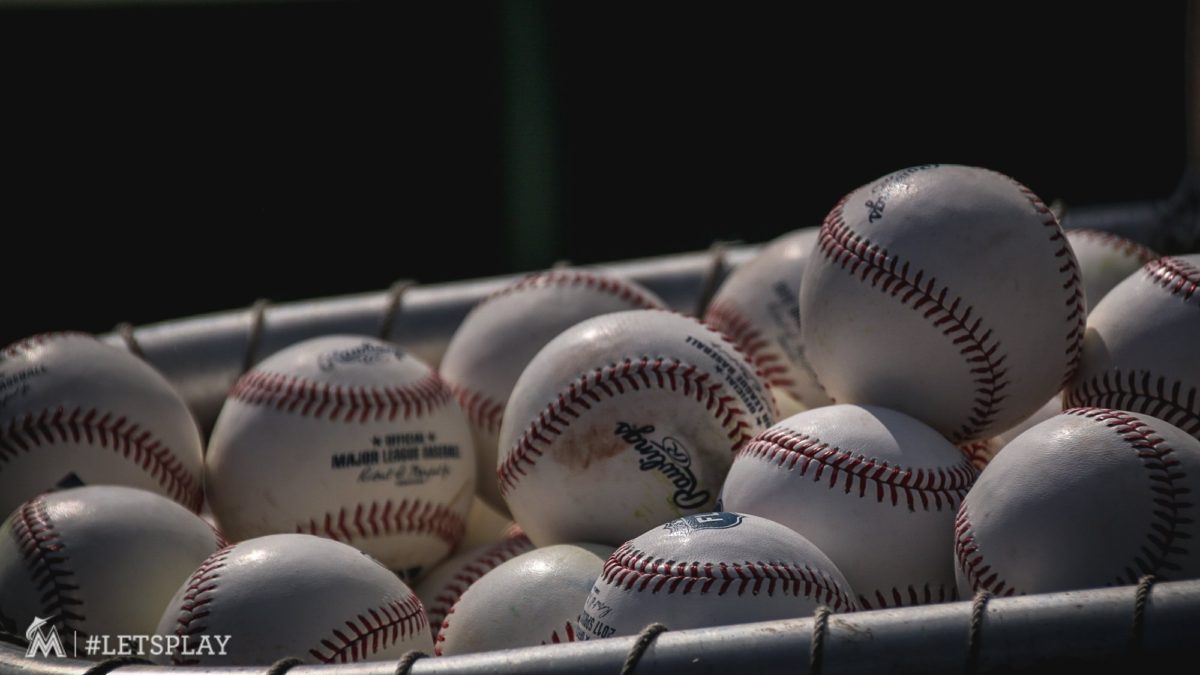 The Marlin's woes continue as the Phillies took 3 of 4, sending the Marlins' playoff hopes deeper into the abyss. They have now lost 6 of 7 with the division leading Washington Nationals coming to town for the final three games of the season between these two teams.
The first game was a hard fought contest as Odrisamer Despaigne was chased off after giving up 3 runs in the fourth. Stanton went hitless in 5 at-bats and most infuriating of all, the Marlins had the bases loaded in the ninth only to choke it going down 3-2. Game 2 was another close one as the Marlins welcomed both starting pitcher Dillon Peters and third basemen Brian Anderson in their MLB debuts. Peters pitched an absolute gem, lasting 7 innings giving up only 3 hits and fanning 8. Anderson went 1-for-3. I am really rooting for these youngsters since these boys showed talent in the minors. However, Brad Ziegler blew the save and allowed 2 runs in the final inning, giving the Phils another W 2-1. Ugh, damn it dude.
The future is now.#LetsPlay pic.twitter.com/zLdDCc6Iz5

— Miami Marlins (@Marlins) September 1, 2017
Game 3: the gloves came off. The Marlins launched a victorious 10-run assault behind Big G's 52nd homerun with more long balls, this time from Marcell Ozuna and Derek Dietrich. Dan Straily only lasted 5 but kept Philadelphia to 4 runs. Unfortunately, Jarlin García got tattooed for 5 in the eighth, setting up Drew Steckenrider to take over and stop the bleeding, grabbing the save. Straily improved to 9-8 with the Marlins winning 10-9 in a 31-hit extravaganza.
No one is safe from the power of @Giancarlo818. 💪#StantonSmash | #FishWin pic.twitter.com/DUALJuAYAy

— Miami Marlins (@Marlins) September 3, 2017
Then there was Game 4, a game I personally attended. The offense, expectedly, did not produce much but man it was worse than I feared, accumulating only 4 hits all game. And this went into extras to the tune of 12 innings. Our sole run was Anderson coming in on a wild pitch. Junichi Tazawa allowed 2 runs in the twelfth resulting in another Marlins defeat, 3-1. That is twice in a row that I go to the game and Tazawa screws it up.
Star Performances
And this one goes to me, for sticking with the team despite this nightmarish stretch which includes dropping three painfully close games to the Phillies.
#Marlins outfielders lead all #MLB outfields in HR, RBI, XBH, OBP, SLG and OPS. They're hitting .289/.370/.539/.909 with 100 HR and 287 RBI.

— Glenn Geffner (@GlennGeffner) September 3, 2017
What a difference a week makes. Seven days ago the team had just been walloped 11-2 as José Ureña was uncharacteristically batted around. But the team was still 2 games above .500 at 66-64, eying that final wildcard spot. Since then the team has lost 6 of 7, including 3 of 4 to the Phillies at home. We are definitely struggling to get back into rhythm. This bump in the road is not THAT surprising, but not of this magnitude. After climbing and clawing our way to the top, after slowly but surely making sure not to slip from the tree of greatness, just as we reach the top and raise our hands in triumph, we lose our footing and fall 10 feet into the water below smashing into every thick branch on the way down. It sort of feels like that time in Game of Thrones when Robb Stark was on a roll against King Joffrey and just when it looked like nothing could stop him, boom! He, his pregnant wife and his mother were all knocked off in the infamous red wedding. Too morbid? What about that time when the South Central Louisiana State University Mud Dogs were on their way to their first bowl game after a miraculous season, only to lose their star player Bobby Boucher in a cheating scandal when it was revealed he never completed his high school education? Or what about that time back in 1994 season when the Minnesota Twins looked primed to take the wildcard only to see Ken Griffey Jr. rob Lou Collins' homerun, smashing Billy Heywood's dreams of being the youngest manager ever to reach the postseason.
With the highest of highs, come the lowest of lows and this is definitely a low point. We now stand at 67-69 (gigidy) with the Nationals next, the very team that initiated our tumble. But gentlemen, fear not, despite all of our troubles the Marlins are only 5 ½ games out of the final wildcard spot and we still face both the Rockies and Diamondbacks later this month. They say it is always darkest before dawn and while the cards are definitely stacked against us, we need to only look at the teams that have come before us: Last year's Miami Heat and Miami Dolphins, the 2003 Florida Marlins and who could forget the legendary '93 Cubs led by veteran Chet "The Rocket" Steadman and rookie of the year Henry Gardenhoser.
There's precedent, we are not mathematically eliminated yet, we still have a chance. What we, as fans, need to do is continue supporting our Marlins. They've overcome a lot: Injuries, slumps, jaded fans and Jeffrey Loria's incompetence. We can't abandon them, not when they've worked so hard for us. Let's face it when you're out there busting your ass (And getting paid huge amounts of money) seeing the fans out there supporting you no matter what acts as a morale boost. They want us out there to cheer them on and push them forward. I mean if you were playing, when the fans scream your name and roar as you step into the batter's box or onto the pitching mound wouldn't that pump you up?
I'm not willing to throw the towel in just yet but by this weekend, we'll know if the fat lady is prepping to take center stage or already singing her heart out with the Marlin's swan song. Until next time folks, stay frosty and for those in South Florida especially watching the weather, stay safe.
Stat of the Week: I shook my head 4 times at Tazawa Sunday, sighed twice and cursed only 8. A great performance, one for the ages.
Upcoming Games
Washington Nationals: September 4-6 (Home)
Atlanta Braves: September 7-10 (Away)
Views from the Cheap Seats is a biweekly segment where a Miami raised sports nut recaps, screams and analyses a week's worth of games giving a toast, or the finger, to his hometown team depending on their performance. A truly hopeful but always realistic fan putting thoughts to pen to paper and always striving to improve. Be bold, be good, be you.
Don't forget to follow us on Twitter, Facebook, and Instagram.
(Visited 56 times, 1 visits today)