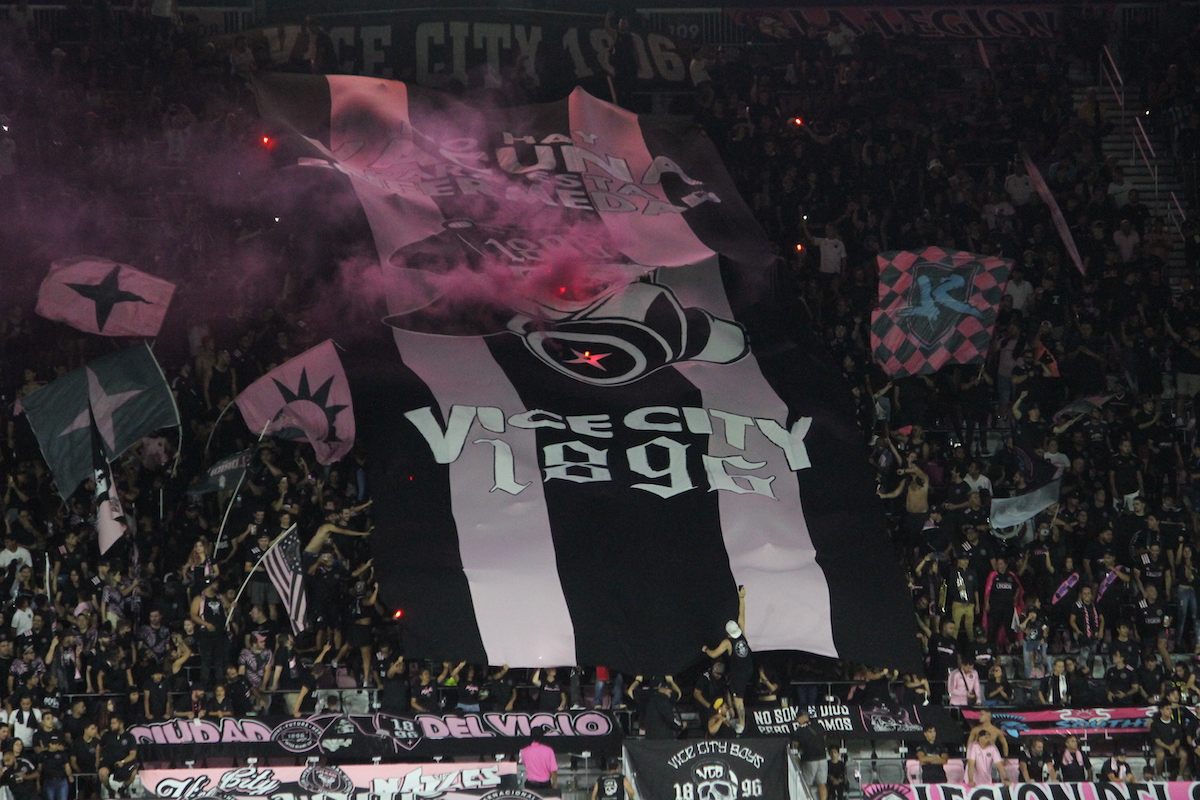 ---
Fort Lauderdale, FL – In front of a raucous crowd, Gonzalo Higuain scored the only goal for Inter Miami as they suffered their fourth straight loss of the season to Orlando City.
After a tough loss against DC United the week before, Phil Neville's men were looking to bounce back after another poor result.
Unfortunately, it wasn't meant to be.
Higuain's Goal Wasn't Enough
Although the team showed more effort, besides a Higuain goal in the 66th minute, Nani was too much for the team to handle:
Neville says that they were beaten by "one player."

"Two moments of magic from Nani."#InterMiamiCF

— Alex Windley ☀️ (@aaw_1998) June 26, 2021
If there was any game to breathe life back into your season, beating your rival at home would've been the time to do it. Result aside, it's fair to say that Inter Miami played a bit better than both their games against DC United.
Looking at the numbers, the Herons created nine chances and attempted 10 shots. However, the difference between a loss and three points was the number of shots they had on goal. Despite creating several chances, Miami's attack could only muster a measly three shots on target.
Without Higuain and Rodolfo Pizarro, Inter Miami CF's main offensive threat against Orlando relied upon the attacking quartet of Brek Shea, Julian Carranza, Lewis Morgan, and Jay Chapman.
Chapman, in particular, had a solid game. The Canada international ended the game with four tackles, two key passes, and an assist.
Every player that Neville needed to step up, did.
Even Blaise Matuidi, who's received criticism for his lackadaisical play, raised his performance levels:
Matuidi on his performance:

"I work hard in training, I am one of the players with experience, so I knew I have to be better. Tonight, the team needed me, but at the end I can play well, but the team lost."#InterMiamiCF

— Alex Windley ☀️ (@aaw_1998) June 26, 2021
End Of The High Press
Though they started off well, as Orlando started to grow into the game the team started to fade – quickly. After the double substitution of Pizarro and Higuain, the defensive work rate of Carranza and Shea was sorely missed. Yes, Higuain and Pizarro are the 'better' players, but they don't run down the opposition as much as the aforementioned duo:
My fear was that, with Carranza coming off and Higuain coming on, yes you've got a better goal scorer, but Higuain doesn't press nearly as much as Carranza does.#InterMiamiCF

— Alex Windley ☀️ (@aaw_1998) June 26, 2021
Because of this, Orlando was able to push up the field and find their dangerman, Nani, for both of their goals. Miami pushed for the equalizer before the final whistle, but they couldn't find the back of the net as the game ended 2-1.
The team will have a chance to redeem themselves as they take on CF Montreal on July 3rd.
Inter Miami's 12th Man?
Miami has all the tools to be one of the biggest teams in the league. While the results on the pitch may be sub-par, without a doubt, the fanbase is quickly becoming the best thing about the club.
Their passion, endless singing, and dedication to Inter Miami are unparalleled. Friday night's atmosphere was phenomenal, the stadium was physically shaking when Higuain scored:
SOY DEL INTER 🖤💗#clasico#intermiamicf#lafamilia#vicecity1896 pic.twitter.com/gFictRMw1S

— VICE CITY 1896 (@VICECITY1896) June 27, 2021
The Siege, Vice City, and Southern Legion hold it down even when the play on the field is below the club's self-imposed standards.
Miami has something special starting on their hands.
It's amazing how many high-profile celebrities and professional soccer players show up to their games as well:
Dybala spotting 👀👀

📷: Ted Brooks#InterMiamiCF pic.twitter.com/dlUkeieZde

— Alex Windley ☀️ (@aaw_1998) June 26, 2021
If the team can start to turn results around on the pitch to give the supporters something to really cheer for, then the sky is the limit to where this club can go. It only takes one statement win to really reinvigorate the team's season.
Let's see what happens on July 3rd.
Photo | Luis Pabon
(Visited 367 times, 1 visits today)