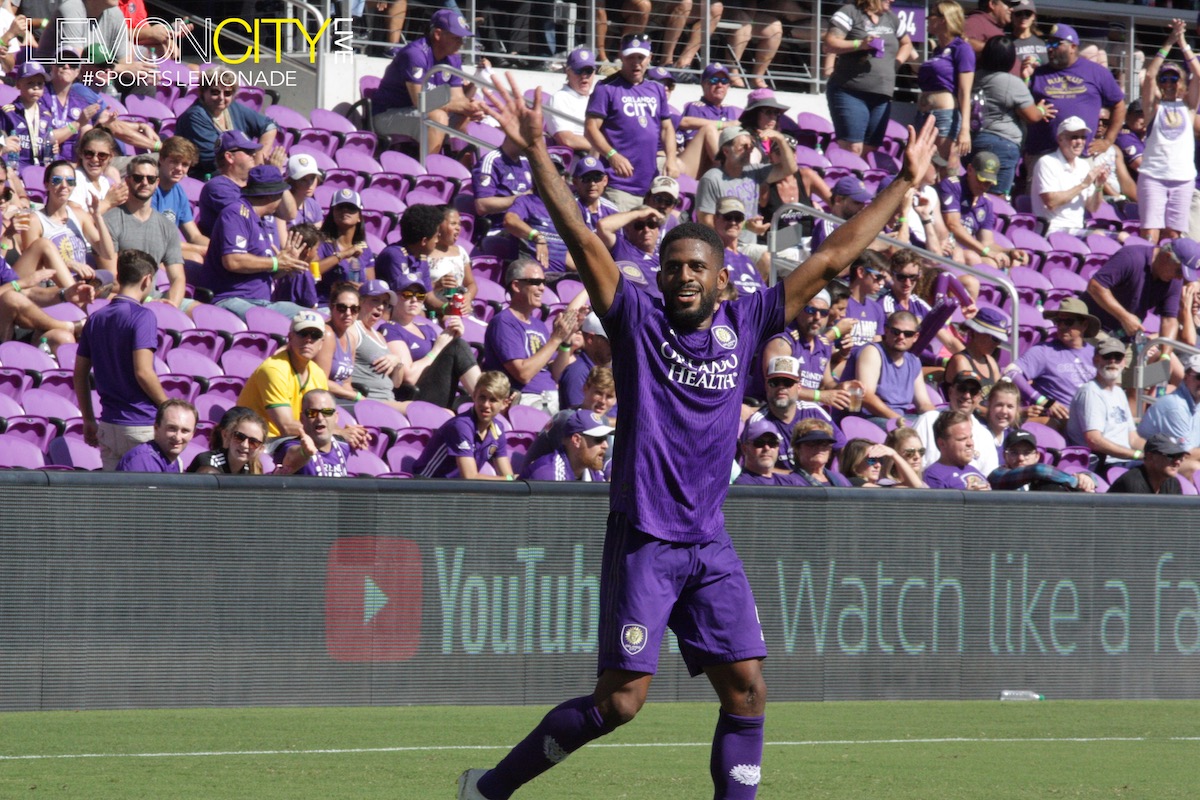 Orlando, FL – In most other footy pro-leagues around the world, Orlando City SC and FC Cincinnati would be fighting to move up out of the relegation zone right about now. This is Cincy's first season in the MLS, but I think it's safe to say they won't be pulling an Atlanta United and taking the league by storm right out the gates. There are only two teams trailing Orlando in the standings, one of which is Cincinnati. New England is the other squad, holding down that last place spot, even though all their other pro teams seem to be winning everything else. I'm sure they're ok with that.
After the five goal feast, the #Lions feel the love from their supporters. @OrlandoCitySC #NeverHuntAlone #VamosOrlando pic.twitter.com/9XoVUTB2bP

— Lemon City Live (@LemonCityLive) May 20, 2019
The Action
Today, O-Town hosted the Nati, both desperately trying to build momentum in a long season that is still in its early stages. It wasn't a great start for the Lions, as they gave up the early 24′ goal to Cincy. Jamaican national, Darren Mattocks opened it up, but Cincy's celebrations didn't last long. In 37′ Tesho Akindele evened up the score for Orlando on a play created by Joao Moutinho, assisted by Will Johnson, and capped off by Tesho. Orlando would open up the 2nd half earning a penalty. Spencer Richey initially blocked the shot taken by Luis Nani, but the Portuguese midfielder would follow up his shot to find the back of the net. That would be all Orlando would need, but not all they would take. Nine minutes later, Nani, followed by Tesho completed their respective braces five minutes apart from one another. Adding insult to a-few-minutes-before-injury-time, Dom Dwyer would come on, subbing out Nani and would score a goal of his own in 82′.
Great to be back on the pitch and happy helping the team with two goals to get an important win! Great comeback guys! 💪🏽🔝⚽💯 😈 #vamosorlando #mls #winning #team #comeback pic.twitter.com/JznEPOCogV

— Nani (@luisnani) May 19, 2019
Orlando routed Cincy 5-1 despite playing their 3rd match in a week span. They'll face FC Cincinnati again when they travel to the Nati on September 29th for their final road game of the season. Next up, the Lions host the L.A. Galaxy, sanz Zlatan, due to his recent suspension. Hopefully, the Lions can capitalize from LA's Zlatan-less lineup.
Coach's immediate takes following the 5-1 thumping of Cincinnati. #ORLvCIN pic.twitter.com/yWuaM7xTxo

— Orlando City SC (@OrlandoCitySC) May 19, 2019
Can I Kick It?
Luis Nani's 59′ goal was Orlando City's

200th MLS

goal.
Tonight's attendance was 22,341.
Cristian Higuita extends his club record to 97 MLS appearances.
[envira-gallery id="17224″]
(Visited 137 times, 1 visits today)