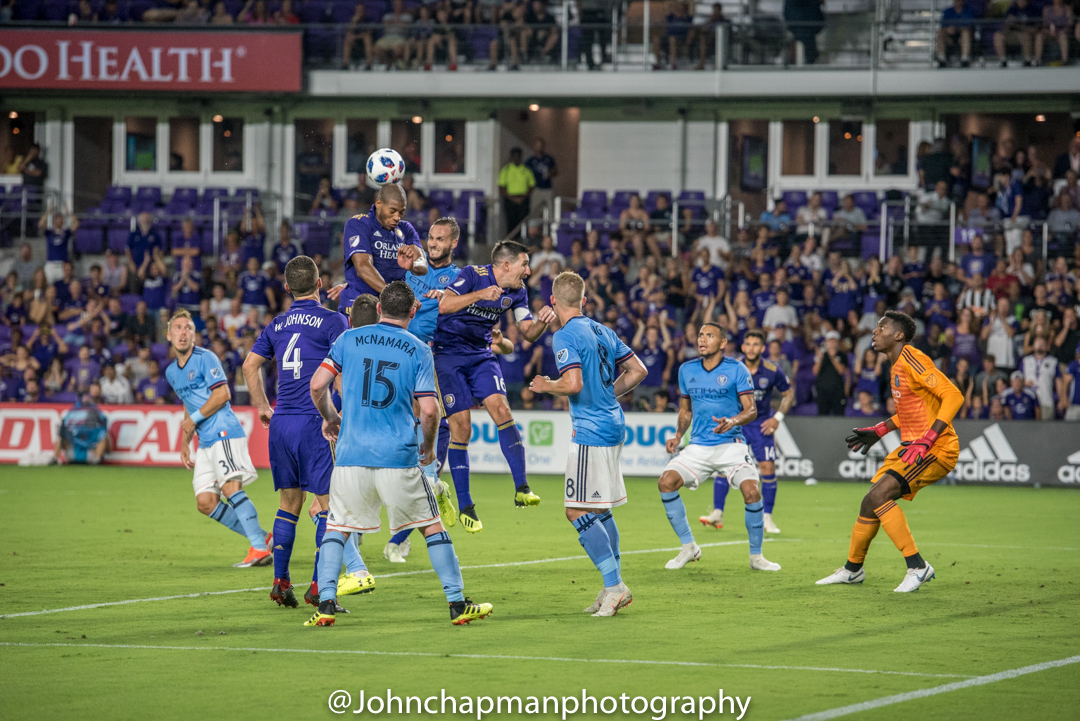 Orlando, FL – It's been a tough season for Lions fans. Last season, Orlando City SC finished one spot out of last place in the Eastern Conference. There was a lot of excitement after trading for Sacha Kljestan from the New York Red Bulls and signing former Miami FC striker, Stéfano Pinho. However, OC fans are once again finding themselves at the bottom of the tables after Thursday's Orlando City SC vs New York City FC match. 
The Manager's take on #ORLvNYC. pic.twitter.com/ospJ4WP2h1

— Orlando City SC (@OrlandoCitySC) July 27, 2018
Ahead of today's matchup, away against the LA Galaxy, on Thursday the Lions faced off against NYCFC at home in Orlando City Stadium. This match encompassed their entire season's frustrations. Orlando equaled NYCFC in possession (49% – 51%), and shots on target (5-5), and fell just short in total passes(464 – 493), and pass accuracy(81% – 87%). However, Orlando was more aggressive, taking more overall shots (21 – 14), and more corner kicks (13 – 3). Still, NYCFC managed to win 2-0 in a match that saw Orlando hit the post four times! That's just unlucky.
38′ | The curl on that strike… so beautiful. Unlucky from Yoshi!

0-0 | #ORLvNYC pic.twitter.com/igmVC8Q3k6

— Orlando City SC (@OrlandoCitySC) July 27, 2018
Today, the Lions face another lion, in Zlatan Ibrahimovic with the LA Galaxy. Zlatan has already scored 12 goals in the season and he doesn't show any signs of slowing down. The left-coasters are unbeaten in eight-straight matches, and are most definitely in great form. It's not all Zlatan though. The team has six different goal scorers in the last five matches! Orlando is 2-1-0 in MLS play against the Galaxy this season, but neither of the two wins were in Los Angeles, so it'll certainly be an uphill battle for the Lions. Stay tuned for our post-game recap!
To LA on Sunday. #VamosOrlando pic.twitter.com/vP0RlFx4Lp

— Orlando City SC (@OrlandoCitySC) July 27, 2018
📷Credit: John Chapman
[envira-gallery id="13360″]
(Visited 188 times, 1 visits today)