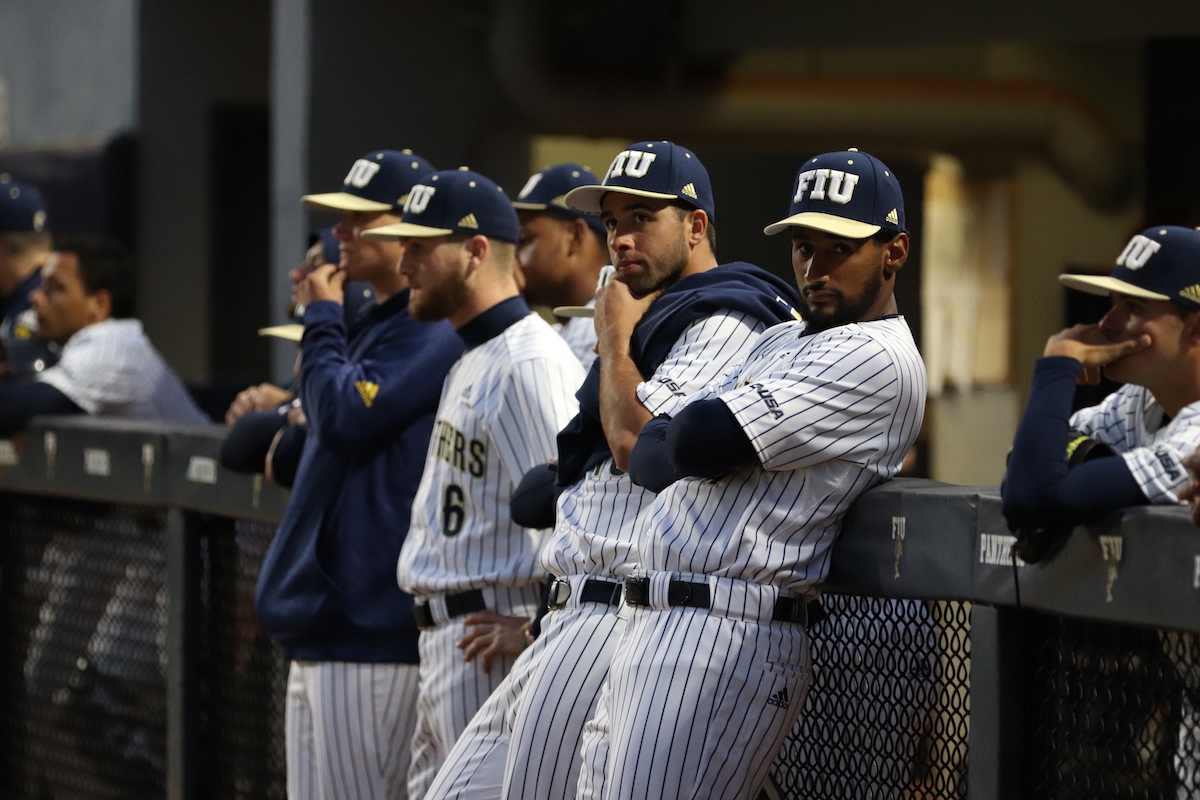 ---
Miami, Fl – College baseball coaches everywhere are entering uncharted territory. They face a lot of uncertainty in the aftermath of a canceled 2020 season. For those who haven't been following, the NCAA Division I Council decided in late March to give all spring sport athletes an extra year of eligibility.
Before that decision, it wasn't entirely known what they would do. All we knew was some kind of relief was coming. At the time, there was no right or wrong answer due to the financial implications of bringing back every senior for one more year.
According to an article in USA Today, it would cost roughly $500-900K to bring back all those seniors for any athletic department in the Power Five conferences. For mid-major conferences, it's roughly $400k.
Fewer picks, Less Space
Major League Baseball announced a draft will take place but didn't say much else. Normally 40 rounds, this year could be as few as five. This will result in a lot of players getting locked out of the selection process. So you got juniors and seniors (And select sophomores) returning alongside the incoming freshmen.
Some teams, LSU for example, were expecting six to 10 of their players getting drafted and planned accordingly. 2020, however, was completely disrupted by the COVID-19 pandemic. The latest now is the cancellation of the Cape Cod Baseball League's summer season. This prestigious league served as a primary point of reference for scouts.
The unprecedented situation is putting coaches in a bind when it comes to the 35-man roster. It's further complicated by the limit of 27 players on athletic aid. There's also the requirement that any athlete on aid receives at least a 25 percent scholarship. The good news is returning seniors do not count towards the roster size nor the team's 11.7 scholarship allotment.
What remains unclear, however, is if the athlete will be able to return because of financial aspects. It's being left largely in the hands of the universities on deciding whether the student has to pay for part of their stay or all of it. That alone might force the player to enter the transfer window, its usual restrictions could be lifted by NCAA in late May. There may be other reasons for departure too.
Most importantly, I've clarified, if the D1 Council approved the guideline on May 24, it could go immediately into effect. https://t.co/vBtIUDNmdS

— Kendall Rogers (@KendallRogers) April 25, 2020
Tough Calls
At many schools, the new freshmen and returning players could cause difficult decisions. It can mean phone calls to youngsters being told their position has been filled, that there's no more room. The roster crunch is bringing up the question of whether to raise the cap to say, 40 with up to 35 players on athletic aid.
But not every program is affected.
Mid-majors don't normally project a lot of players to the big leagues. Increasing the cap can be a financial burden for an athletic department charged with maintaining several other programs. Remember, there is a lot less revenue coming in due to the pandemic. March Madness, a huge moneymaker, did not take place. Even now, some of these universities are drawing down sports such as Cinncinatti eliminating it's men's soccer program and Old Dominion cutting wrestling.
Ultimately, it may just come down to playing time.
There are only so many positions to go around. With the higher levels of competition, it cuts into a player's ability to display their skills. Would you rather ride the bench on a top 10 team, or transfer to a not-so-elite program but become the starter? A potential question for some.
Closer to Home
So where do UM and FIU stand in all this?
The Hurricanes were set to lose as many as six starters to the draft: Slade Cecconi, Chris McMahon, Alex Toral, Brian Van Belle, Raymond Gil, and Freddy Zamora. Given Zamora's season-ending injury he's a risky pick.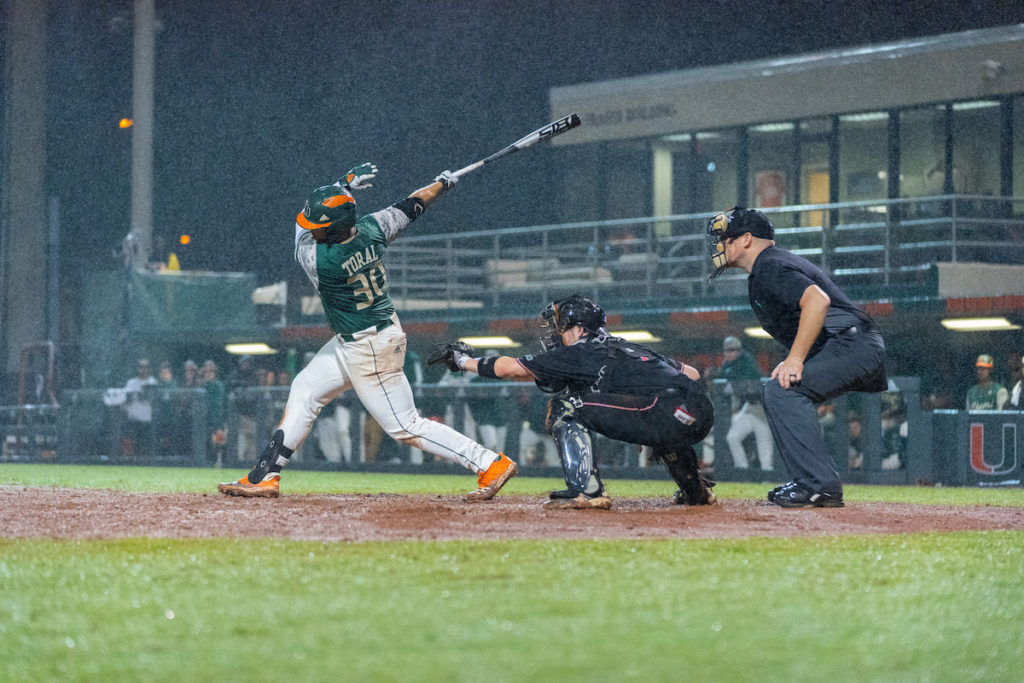 They're a pretty young team with only three seniors, Van Belle included. UM could also lose a few from its sizable pool of recruits. Victor Mederos, Alejandro Rosario, and Carlos Rodriguez are draft prospects.
The recruits expected to arrive next season for Miami are shortstops Samuel Infante and Dominic Pitelli, third baseman Luis Espinal and righty Nicholas Regalado among others.
FIU meanwhile has six seniors including Derek Cartaya, Juan Teixeira, and Christian Dearman. Logan Allen is the only player slated to be drafted.
The Panthers are getting reinforced with centerfielder Kendry Noriega and first baseman Adrian Figueroa who's also a left-hander. They also signed shortstop Brendan Vern and right-hander Jose Pena.
Relief, but at what cost?
These two teams are a representation of the wider questions surrounding expanded rosters. More affluent schools like those in the Power Five likely favor the measure. Conversely, mid-majors might see it as an unnecessary and expensive proposal.
Unless there's some sort of assistance from on high, the rosters should not be expanded because of economic cost. It's a reflection of the realities Division 1 baseball and the NCAA at large are facing. Athletic departments across the country are feeling the financial crunch with some looking into the possibility of drastic cuts.
Without a doubt, the decision of aiding the players affected by this unprecedented crisis was the right one. But even though they don't count towards the roster or scholarship allotment, they do count via attendance costs.
Sources at Florida International say it all depends on what the conferences do in response. In the specific case of C-USA, FIU is only allowed to travel 28 players. If the roster is increased to 40, does it also raise how many can travel? Logistics is another factor in the money equation. The possible solution there is facing opponents via regional alliances instead of by conference. It's already in motion between the Atlantic 10, Colonial Athletic, and Big East conferences. Perhaps even scheduling games that don't require flights or hotels. FIU could venture over to play UCF rather than heading out to UTEP, for instance.
SCOOP: With institutions looking to cut costs across the board, the wheels are in motion for a robust regional scheduling alliance between the @Atlantic10 @CAAsports and @BigEast.

All the details:https://t.co/6JcTkANUja pic.twitter.com/wYc4y3zYti

— Kendall Rogers (@KendallRogers) April 27, 2020
They're not the ACC or the SEC or the Big 12 for that matter where the eighth seed in the conference tournament is either on the bubble or already in. Another thing to keep in mind is Conference USA is a 1-3 seed bid league where the extra arm or bat could mean the difference between an early-season exit or playing into June.
By increasing the cap, they are accommodating the programs that have to deal with returning players due to a very shortened draft and incoming freshmen. However, others who this issue doesn't pertain to will have to take on this added expense, not including covering the returning seniors if they so choose.
Transferring is looking like a viable option, provided it's approved by the council. It's inconvenient, especially if they're invested but it helps make use of their prolonged pursuits. Prospects can use the opportunity to improve their highlight reels in the hopes of a full draft next year.
In the weeks and months ahead both the NCAA and the conferences will provide more clarity. While it's tempting to raise the player cap, it might do more harm than good. And that's something the NCAA can't afford to do.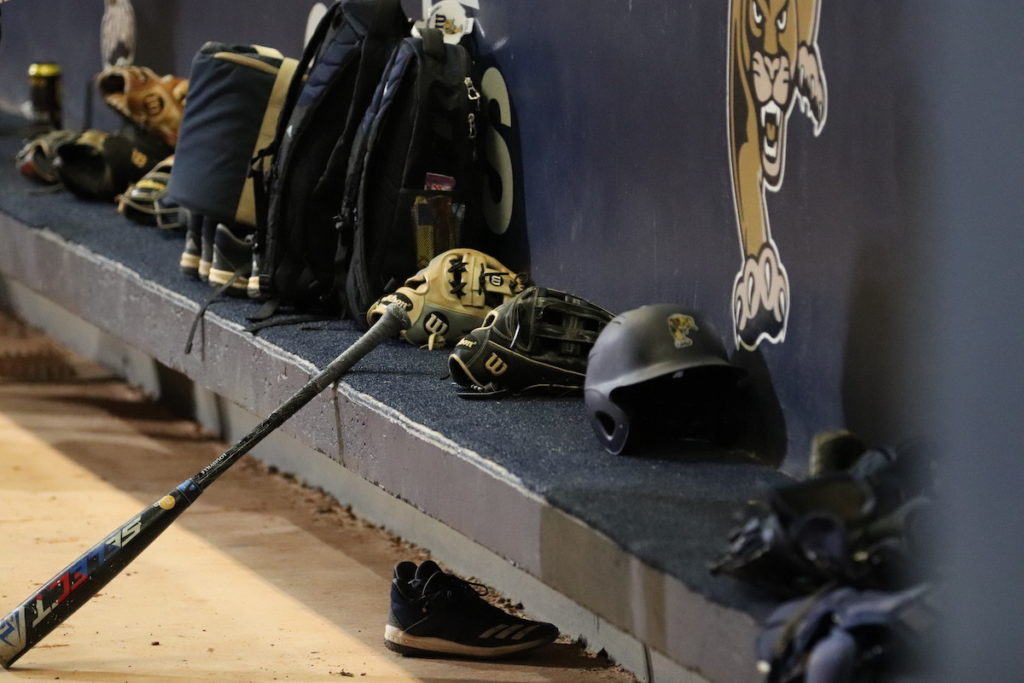 (Visited 62 times, 1 visits today)