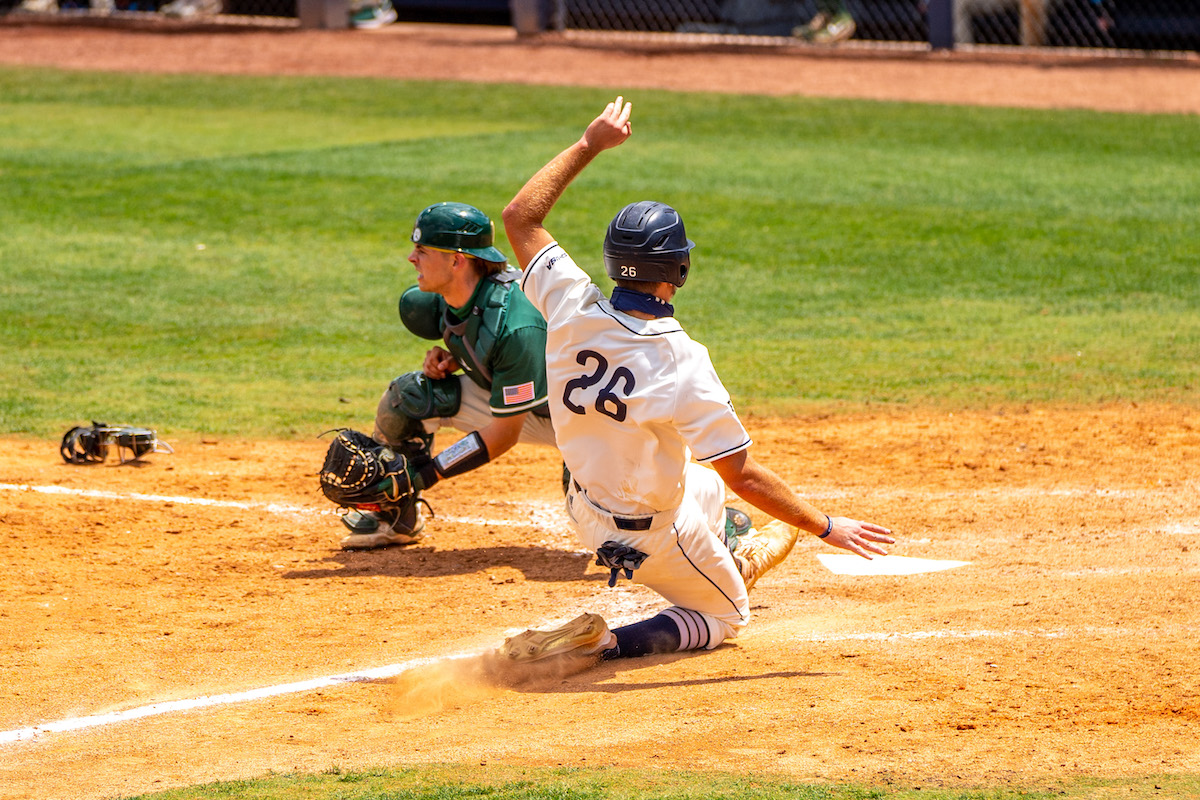 ---
Miami, Florida – Again they rallied but it was not enough as the FIU Panthers lost the series finale 9-5 getting swept by the Charlotte 49ers on Sunday. The starting pitching was unable to contain the Niners' offense. Steven Casey lasted just one and two-thirds innings giving up six runs (five earned) on five hits, walking three. After two trips to the plate, the Panthers were in a big 6-0 hole. Thanks to Richie Pena, Florida International was able to temporarily stem opposing hitters allowing them to chip away at the lead. Charlotte broke out with three runs in the sixth, however, ultimately putting the W out of FIU's reach.
The Panthers never led throughout the entire four-game weekend series. With the defeat, Florida International tumbles to 12-19 (4-8, C-USA). Currently, they are on an ugly five-game losing streak that started with the loss to the Miami Hurricanes on Wednesday.
Starting Lineup | Casey and the Sunshine lineup. #PawsUp 🐾 | #PantherPride pic.twitter.com/4jujueRuWX

— FIU Baseball (@FIUBaseball) April 11, 2021
Early Struggles
The 49ers quickly got on the board. A Pick-off attempt at first base resulted in an error by the pitcher, allowing Gino Groover to advance all the way to third. Will Butcher put the ball in play with a very hard infield hit towards Steven Ondina who gloved it cleanly but made a less than ideal throw. Adrian Figueroa was unable to scoop up the one-hopper. Groover scored on the play.
FIU drew back-to-back walks on their first go to eventually put both runners in scoring position but left them stranded. Luis Chavez and Justin Farmer were unable to bring 'em home, each popping out.
The Niners strung together three huge extra-base hits on their next trip to the plate.
Todd Elwood slapped a two-run double in the second frame after Casey issued a pair of walks to begin the inning. The scoring continued as Carson Johnson found a gap on the left side of the field, hitting his own two-bagger to scratch another duo of runs. Groover capped off the five-run barrage with an RBI double to right-center bringing Johnson across the dish.
Not wanting to let the game slip from their grasp so early, Florida International responded with their first hit and run of the day. Mario Zabala doubled to left-center in the second inning to bring in Rey Hernandez. The good times kept rolling so to speak in the third as FIU clawed another run, an RBI single from Farmer. Chavez base hit to center field before advancing towards second on a wild pitch, putting himself in prime position for Farmer's hit.
Too Little, Too Late
Derek Cartaya showed off his glove in the fifth making a terrific backhanded stop, immediately flipping it to Ondina for the 4-6-3 double play. In that same inning, the blue and gold got a bit too aggressive on the base paths. Ondina gunned it for home on Figueroa's slow chop to the pitcher. He was tagged out at the plate. They got no run there but Chavez doubled deep to center field, scoring Fig who reached base on a fielder's choice.
Charlotte broke out with three runs in the sixth on two sac bunts and a sacrifice fly. FIU's pitching held them at bay for a time (three innings) but
Miguel Alba
ran into trouble giving up a walk and then an extra-base hit putting both runners in scoring position. The Panthers loaded the bases in the ninth but only managed to walk in two as
Humberto Torres
struck out to conclude the series.
Game Notes
Charlotte scored nine runs on 11 hits committing no errors
Florida International scored five runs on six hits committing two errors
Luis Chavez: 2-for-4, 1 Run, 1 RBI, 1 Double
FIU Overall Hitting : .188 (6-for-32), Two Outs: .308 (4-for-13), RISP: .083 (1-for-12)
LOB – Charlotte: 7, FIU: 8
Gus Bus Award
Richie Pena tossed over three scoreless frames, two hitting the 49ers after the starter gave up the first six runs. He kept FIU competitive through his relief appearance.
You're Killing Me Smalls
Steven Casey had a bad start and the Panthers paid for it. I'm sure he would want a few of those pitches back.
(Visited 31 times, 1 visits today)