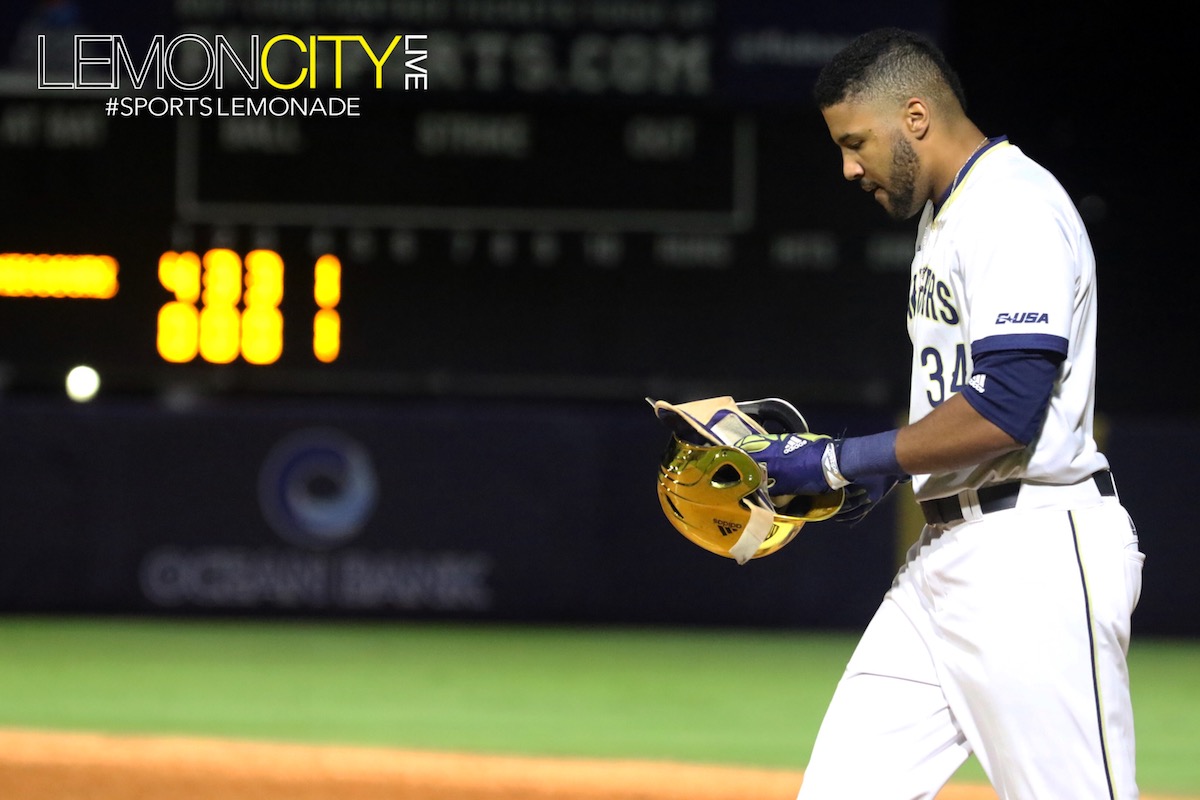 FIU Baseball Stadium – Miami, FL 
Logan Allen was absolutely rattled in his collegiate debut as the FIU Panthers got obliterated by the Missouri Tigers 22-1 Saturday night dropping the middle game of their weekend series. That was not a typo. In his senior year at University High, Allen only gave up 4 runs in 81 innings of work, the Tigers tagged him for 7 runs on 9 hits including a homer by Sophomore Kameron Misner.  Allen lasted two innings as coach Mervyl Melendez was forced to turn to the bullpen early.
It didn't get any better.
By the end of the third frame, every Mizzou starter had recorded a hit while FIU's bats were held at bay thanks to the starting pitcher, Michael Plassmeyer. He finished the night pitching through five innings scattering 3 hits, striking out 8 and allowing a mere run. FIU didn't notch a hit until sophomore Juan Teixeira laced a double into the outfield. Javier Valdes followed up with a double of his own, scoring Teixeira to finally put FIU on the board. The team only managed two more hits for the rest of the night.
So much for #RallyCaps @MizzouBaseball answers back with 8 runs. Now lead the @FIUBaseball 18-1 ⬇5⃣ ……. yup you read that correctly pic.twitter.com/ZL4oSiYLVe

— Lemon City Live (@LemonCityLive) February 18, 2018
https://platform.twitter.com/widgets.js
It was an evening plagued by wild pitches, errors and defensive miscues that added to the Panther's woes as the bullpen was unable to stem the tide and the bats were easily tamed. Missouri scored at least one run in 5 consecutive innings including an 8-run hit parade in the fifth en route to winning the weekend tilt. It wasn't until the sixth that FIU was able to prevent any run scored by the SEC team. At least we were winning in the errors box (4! Ouch).
Rough debut for @FIUBaseball freshman stud @_Logan2Allen but the future is still bright here in #FIU #PawsUp 🐾 pic.twitter.com/IX8uBcyy8T

— Lemon City Live (@LemonCityLive) February 18, 2018
https://platform.twitter.com/widgets.js
With more than half the roster made up of freshmen, no doubt there will be growing pains. This game is no exception. Even with such a lopsided score as this. The boys will have to pull a Taylor Swift and "shake it off" to prepare for the series finale tomorrow afternoon. Even though Allen was dinged left and right, the kid is every bit as good as advertised. Even the best get trounced, just ask John Smoltz, Stephen Strasburg, Clayton Kershaw and Henry Rowengartner.
The Panthers will host Grambling next weekend in another 3-game set.
For a complete photo gallery of this game, please CLICK HERE.
(Visited 141 times, 1 visits today)