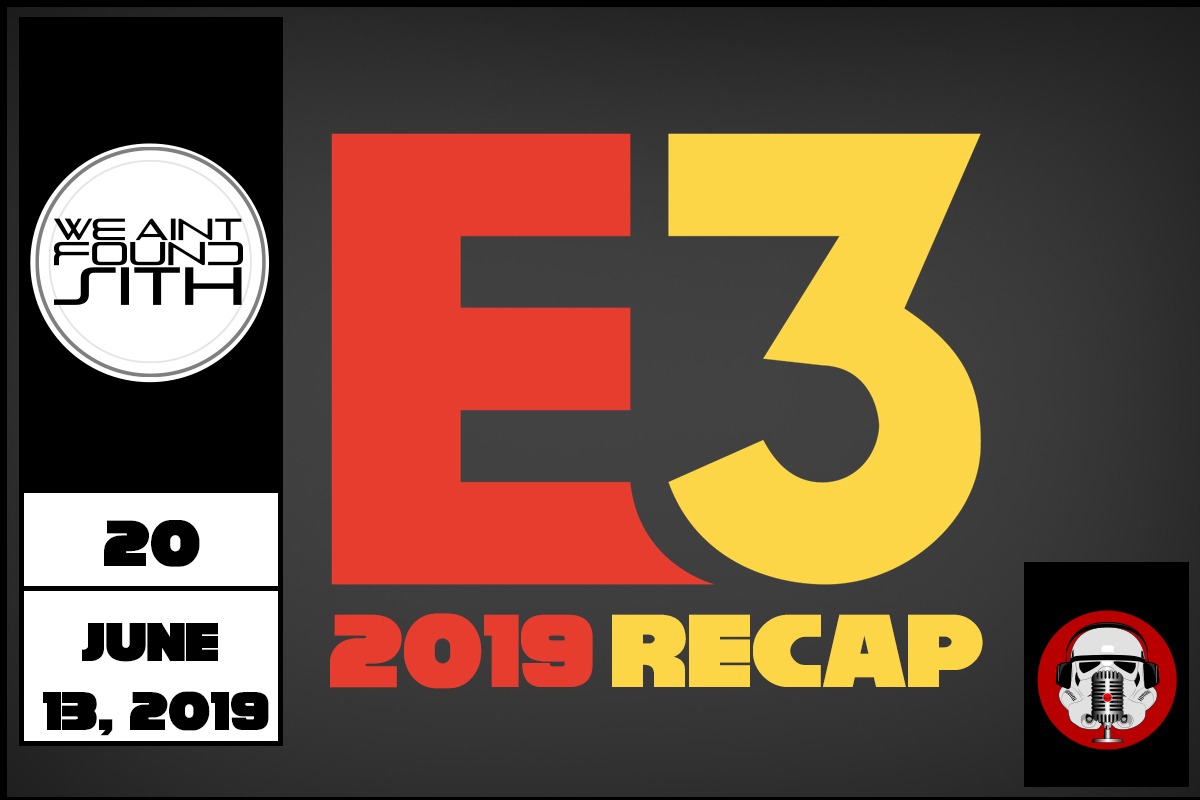 We Ain't Found Sith Podcast | Issue 20 | E3 Recap
It's our 20th issue and some of us never thought we'd make it this far.
Also, Tony's back to discuss the news that dropped at E3.
We're talking Microsoft, Nintendo, and Third Party Releases. 
Here's what we liked, what we didn't like, and what made us go Meh.
(Visited 50 times, 1 visits today)