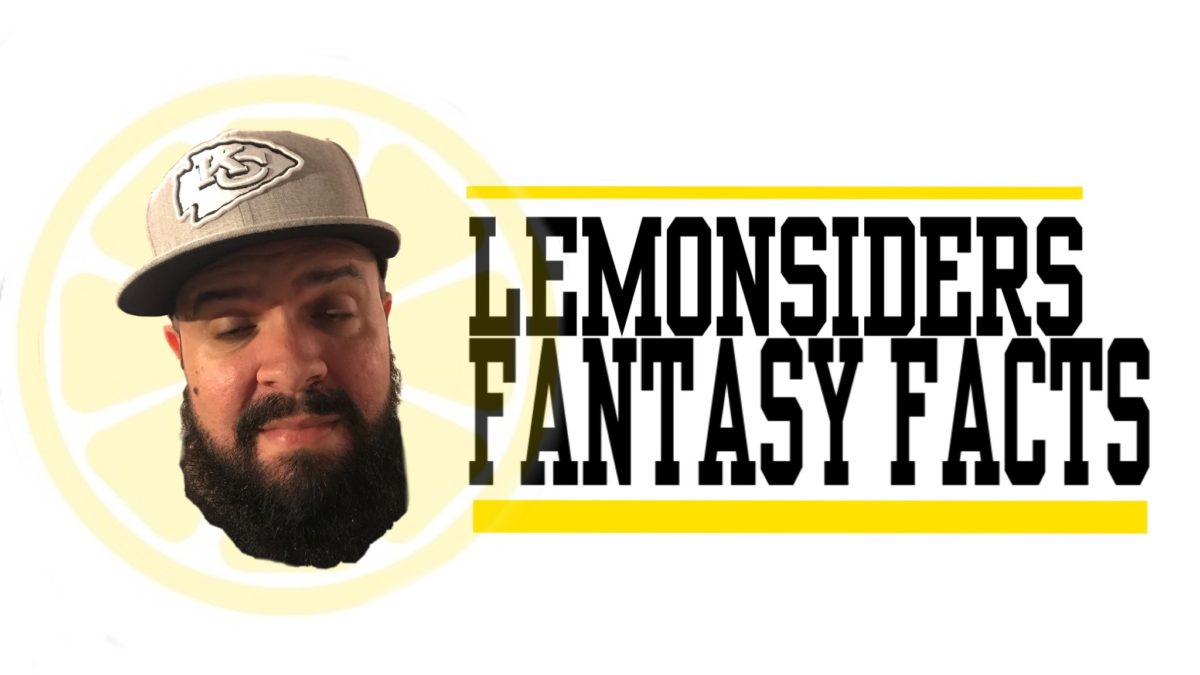 Finally, we get through a weekend of football without a serious injury! That's always a good thing. What wasn't a good thing was the two last-minute roster changes with Zach Ertz being ruled out with a hamstring injury and Leonard Fournette being benched for violating team rules. It's an unfortunate thing that happens to owners when your starters/studs are benched right before a game but this is why you always have to be on your toes right before game time. This is yet another reason why you need to have depth on your roster to be able to make quick switches on the fly if need be. We're here to help you with improving that depth. As we head into Week 10, all the "scrubs" and "busts" should already be off your rosters so let's jump right into it and get into some fantasy facts on who you should be adding and dropping for Week 10.
Hold
A very unfortunate injury happened during the week where rookie phenom DeShaun Watson tore his ACL. This was a brutal blow to those who owned Watson but also a significant blow to owners who had anyone on the Texans offense, especially receivers. Going from Deshaun Watson to Tom Savage is like comparing Mighty Ducks 1 to Mighty Ducks 3. This week the Texans faced a #31 ranked pass defense yet Tom Savage only 19 of 44 for 219 yards and 1 TD. The good thing to note if you're a Will Fuller owner is that he was targeted 8 times but only finished with 2 catches for 32 yards. Right now, you have to hold and hope for the best. Fuller is no longer a must play every week with Tom Savage but he's a must own so if you have him for now, don't let him go just yet. He's a fringe WR3/Flex play for now.
Will Fuller owners… pic.twitter.com/1iBaUREEem

— Mike Randle (@RandleRant) November 2, 2017
Toss Out
After Jay Ajayi was traded to the Eagles, speculation was one of the Eagles running backs was going to get the boot but this week 4 RB's were used during the rout against Denver. The least used though was Wendall Smallwood. Ajayi & Blount are going to dominate carries and Smallwood isn't going to be someone you're going to want to start all so send him to the waiver wire immediately.
I love Buck Allen and wished the Ravens would use him more but the reality is, Alex Collins is getting the majority of carries now. Danny Woodhead has been cleared to practice and will be returning soon and Terrance West may be back soon as well. Too crowded of a backfield for my taste and right now you need for sure starters with guaranteed high/steady volume and you're not going to get that with Allen. Time to part ways.
Javorius Allen owners after fumbling in the end zone pic.twitter.com/4qnFOA4k5D

— GK_ALLDAY (@kene_gim) October 27, 2017
I will forever love JC as a KC fan but owners who are still holding on to him hoping he can give them even a small piece of what he did over the years on the Chiefs are wasting their time. He's only rushed for 250 yards for the year with 1 TD. CJ Anderson or Devonte Booker will get the bulk of the work so no need to carry Charles on your roster at this point in the season.
Jamaal Charles past and present. pic.twitter.com/bBnnHLW2AR

— Todd Leabo (@Leabonics) October 31, 2017
Before his return to Arrowhead, @jcharles25 writes about how lucky he was to call Kansas City home for nine years. https://t.co/9lD2hVUjWK

— The Players' Tribune (@PlayersTribune) October 30, 2017
Add
The Rams actually have an explosive offense. Kinda hard to believe right? If you weren't a believer before, after this week's 51-17 beat down against the Giants you should be a believer now. Goff went off for 311 yards and 4 touchdowns. Look, he's not going to be this good every week but the Rams have some great matchups coming up against pass defenses. In Week 10, they face a Texans pass defense that just got torched for 300+ yards against Jacoby Brissett. Pick up Goff if you're in need of a QB streamer for this week.
Jared Goff and the Rams offense right now. #LAvsNYG pic.twitter.com/I5rirTq6zS

— NFL Fantasy Football (@NFLfantasy) November 5, 2017
Hate to be repetitive but REALLY trying to drive the point every week to start stashing back up running backs. Mack Brown is a name that tends to go overlooked but as Gurley's handcuff, he's someone Gurley owners need to start picking up. If he were to receive the full workload, he can and would be a lead back and someone you'll be glad you picked up if something unfortunate were to happen to Todd Gurley.
If Todd Gurley has a brother, the Rams should draft him so they can be Two Gurleys, One Kupp.

— Jordan Brenner (@JordanBrenner) November 5, 2017
This is a sneaky play because next week the Ravens have a bye so teams may drop this defense for the bye. If you're able to though, make sure you pick up this defense! Especially if you're a lock to make the playoffs. In Week 15 & 16 of the fantasy playoffs, the Ravens face the Cleveland Browns and Indianapolis Colts. Both teams are top 3 in most points given up by offenses to opposing defenses.
Fantasy Owners waking up and realizing they left the Ravens defense on the bench pic.twitter.com/bUGZ92ipAc

— Tiny (@KingTiny81) October 27, 2017
Sell
For most leagues, this is the final week you're able to trade before the deadlines. Being honest, there's no magic answer or perfect player to target. The best advice I could give you is to trade guys you aren't too excited to have on your roster but still have value. If you could get anyone with good matchups or upside for that guy who gets you nauseous when you see him on your roster, pull the trigger on a trade. A smart tactic as well is to use teams who are clearly out of playoff contention as trade partners, especially if you don't play them again. Nothing worse than trading a player and then that same player goes against you and has a great game. Be smart with who you trade with and remember, all you're trying to do is get something back you can feel good about. If you're fortunate to have say an 8-1 record after this week, you can afford to take chances too.
Be sure to check with us each week where we will discuss not only start, bust alerts, and sleepers for that particular week, but also who you should be adding to your roster and who you should be dropping.
Don't forget to follow us on Twitter, Facebook, and Instagram.
(Visited 83 times, 1 visits today)