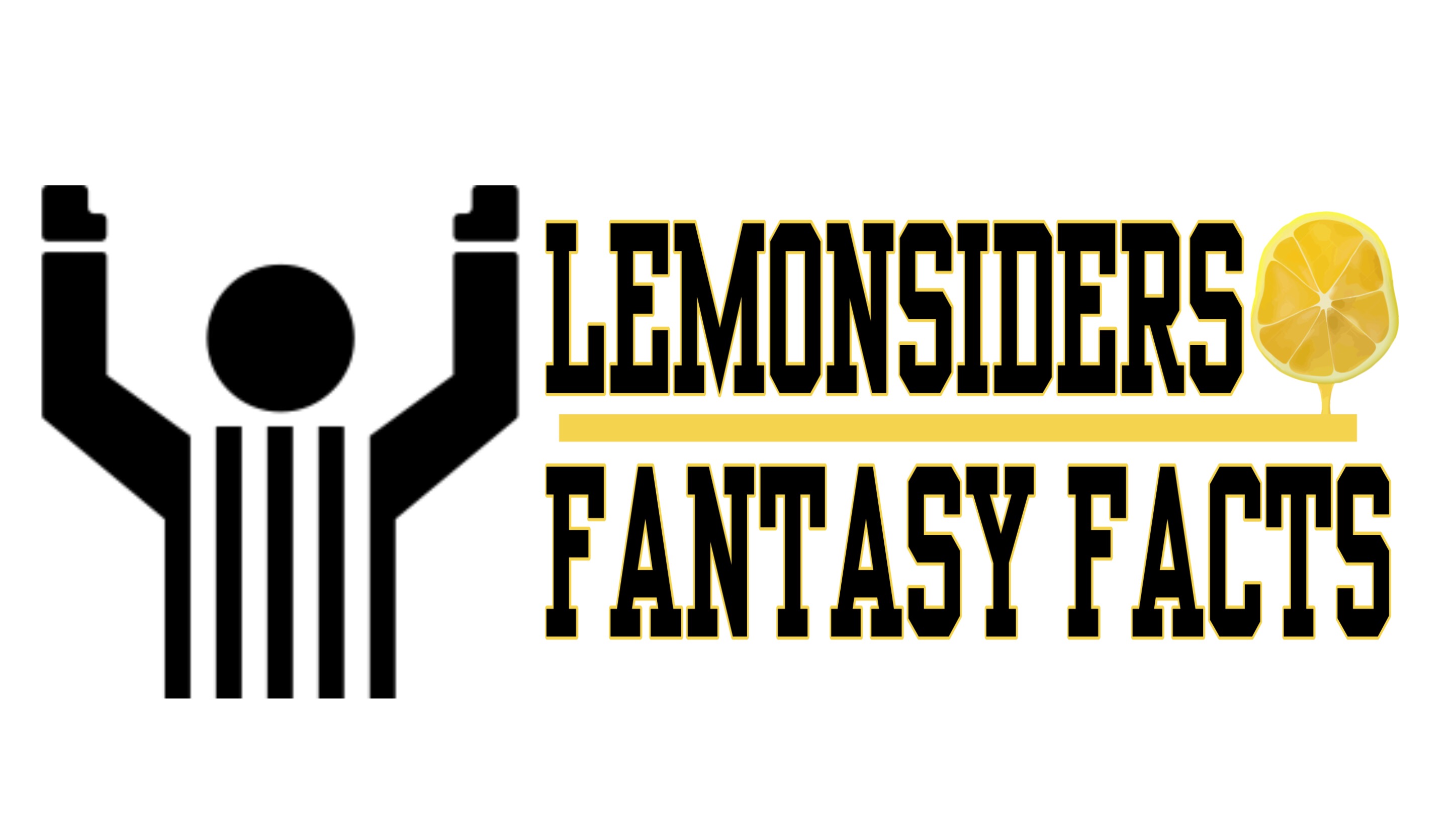 So, who burned you Week One? I know we ALL had some guys that totally let us down, and unfortunately some of it was due to injuries. For me, Doug Baldwin's injury hurt me bad, since he ended up with a goose egg. Chris Hogan, with ONE catch hurt me, Saints DST really hurt me, and Matthew Stafford really, really hurt me. It was a brutal first week in some of my leagues, but hopefully you guys turned out better than I did. Let's jump in with who to start this week, who the bust alerts are, and some possible sleepers for your Week Two Lineup.
If you lost Week One, this week totally seems like a MUST win. Don't panic though, because that's usually when bad decisions are made. Good players are dropped from overreactions, or we overthink our roster construction for Week Two and moving forward. What's crazy too is that there were some plays in Week One that seemed like chalk plays, and yet some blew up in our face. So, whenever we think we know it all, reality sets in and we really don't. Football is extremely unpredictable, and even though putting in players into your starting lineup may seem easy, it really isn't.
Quarterbacks
Start: Alex Smith vs. Colts
Not gonna lie, as a KC fan it was odd seeing Alex Smith in a Redskins jersey this week, but I was not surprised by his solid performance in Week One. He should be able to duplicate the performance this week at home against Indy, and throw for at least two touchdowns and 200+ yards. For those afraid to play Stafford, or in need of a plug in play, pick up Smith and plug him in.
Bust Alert: Sam Bradford @ Rams
I REALLY hope this isn't even an option for you to be in a position that you have to start Sam Bradford. He didn't look good at all in his 1st game, and now draws an ugly matchup on the road. Stay clear of Bradford (should be stating the obvious here). I couldn't even consider playing him in 2 QB leagues.
Sleepers: Sam Darnold vs. Dolphins & Case Keenum vs. Raiders
Running Backs
Start : Adrian Peterson vs. Colts
Adrian Peterson came out of nowhere with a strong performance in Week One.  I know there were a lot of doubters, but AP showed he still has some gas left in the tank. The Colts are a very favorable matchup, and in all honesty, I'm skeptical how long AP can be productive throughout this season, so owners should take advantage of this favorable matchup this early in the season.
Bust Alert: Jamaal Williams vs. Vikings
Due to his pass blocking skills, Jamaal Williams is on the field a lot.  I, myself have Jamaal in a few of my leagues, but I'm having trouble automatically starting him against the Vikings because their defense is LEGIT. Minnesota held San Fran to less than a 100 yards on the ground and will provide a tough test this week for Williams. The game script may favor the passing game more for the Packers, and if Jamaal doesn't get touches in the air, he might not be a strong starter in PPR this week.
Sleepers: Isaiah Crowell vs. Dolphins & Austin Ekler @ Bills
Wide Receivers
Start: Nelson Agholor @ Bucs
With Alshon Jeffrey still sidelined, do not be surprised if Nelson Agholor sees 10+ targets. Nick Foles has been named the starter and should continue creating a strong connection with Agholor. Last week, the Bucs were in a shootout and got burned by the Saints WR's, and this game should provide plenty of opportunity for Philly WR's.
Bust Alert: Chris Hogan vs. Jaguars
Sigh. This one hurts me because I have way too much exposure to Chris Hogan, but after a one catch performance, and now heading to Jacksonville, I can't feel comfortable automatically plugging him in to start. Hopefully he can get things rolling this week, but I'm not too confident he can have a bounce back game against a solid Jags secondary.
Sleepers: Chris Godwin vs. Eagles & Mike Williams @ Bills
Tight Ends
Start: Jared Cook vs. Broncos
I can't lie. I'm very skeptical with Jared Cook. Since he tends to have strong performances, he gets my hopes up and then completely lets me down afterwards. His matchup against Denver is a favorable matchup, and with the dumpster fire that is the tight end position right now in fantasy, it's one of the best options in the week to start Cook, if you were able to pick him up on the waiver wire.
Bust Alert: Will Dissly @ Bears
Will Dissly had a breakout game in Week One, and completely put himself on the map, but this may be one of those players on which you have to pump the brakes. The matchup this week against the Bears is much tougher and I would not bank on him to go crazy in the stat column in back-to-back weeks. The Bears defense is really good, and after their tough loss to the Packers on the road, they should come out very strong for their first home game of the season.
DST
Start: Houston @ Titans
This depends a lot on the playing status of Marcus Mariota, but if Blaine Gabbert is the starter for the Titans, Houston should be a top five DST this week. The Titans turned over the ball three times against the Dolphins last week and will have to deal with a strong pass rush this week.
Bust Alert: Pittsburgh vs. Kansas City
This game has all the makings of a good ol' fashion shootout. The Steelers have had the upper hand against the Chiefs the past few meetings, but Patrick Mahomes had an impressive first week and should continue to sling it on the road. Hill, Kelce and Hunt are going to be a lot to handle for the Steelers, and if they can't provide pressure to Mahomes, it could be a long day.
Sleepers: Redskins vs. Colts & Saints vs. Browns
Kickers
Start: Brandon McManus vs. Raiders
Brandon McManus came out of the gates hot with a strong performance in Week One, and this week against the Raiders, at home, is a very favorable matchup for the Broncos offense to move the ball down the field.
Bust Alert: Graham Gano @ Falcons
Graham Gano was held to under five fantasy points last week, and Atlanta is a tough matchup against opposing kickers. The Falcons defense should make things difficult to provide Gano for opportunities, and I'd suggest to look elsewhere to find your kicker for the week.
Sleepers: Dustin Hopkins vs. Colts & Chris Boswell vs. Chiefs
Be sure to check with us each week where we will discuss not only start, bust alerts, and sleepers for that particular week, but also who you should be adding to your roster and who you should be dropping.
Don't forget to follow us on Twitter, Facebook, and Instagram. 
(Visited 765 times, 1 visits today)