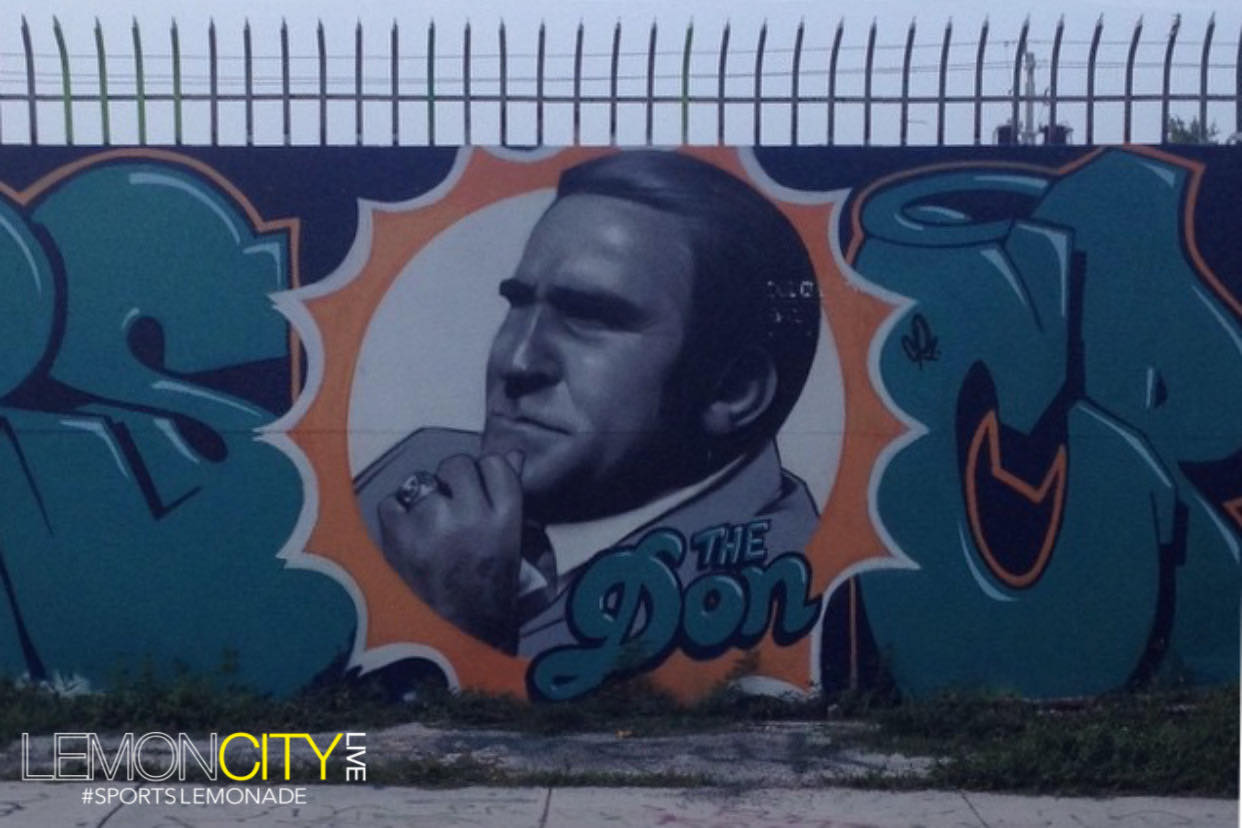 ---
Miami Dolphins FOOTBALL UNITES ™ Cultural Tour
Miami Garden, FL – In a way to bring positive social change to the South Florida community, the Miami Dolphins Chairman of the Board & Managing General Partner, Stephen Ross, along with Dolphins players created the Miami Dolphins FOOTBALL UNITES ™ program. The organization believes it's important to be inclusive of the diversity and aware of the intersections that make up South Florida, uniting groups of different races, genders, sexual orientations, identities, abilities and faiths around the power of football.
Recently, Fins players Myles Gaskin, Durval Queiroz Neto and Christian Wilkins, along with cheerleaders and staff spent the day exploring Allapattah and Wynwood alongside local youth, community leaders and law enforcement to experience the richness and diversity of South Florida. The group participated in a #DolphinsHuddleFor100 service project packing hygiene kits as part of a Hurricane Dorian relief effort to experience working together in a teamwork setting.
The tour, in partnership with History Miami, Greater Miami Convention & Visitors Bureau, started with a guided exploration through La Merced Church. Participants received a history lesson of the colonial site and its significance on the heritage of Miami. The team then visited one of my favorite spots, Club Tipico Dominicano Restaurant, the oldest Dominican restaurant in Allapattah, to enjoy traditional Dominican dishes and experience Merengue dancing. The day concluded with a visit to Wynwood Wall to explore the colorful street murals from artists around the globe.
Miami Dolphins FOOTBALL UNITES ™ Collaborate with Breakthrough Miami
The Miami Dolphins FOOTBALL UNITES ™ program also joined forces with Breakthrough Miami to host Breakthroughs and Bridges, bringing together 50 students from diverse backgrounds across the tri-county area at the National Young Arts Foundation to engage in thought-provoking conversations and activities designed to address diversity and inclusivity.
Breakthroughs and Bridges included a networking opportunity, gallery walk, icebreaker, group breakout sessions and concluded with a moment of sharing and reflection. The event sought to engage students in facilitated dialogue and activities that address issues of agency, identity, and inclusion, and offer solutions-oriented joint learning experiences across the diverse communities of students.
Breakthroughs and Bridges was developed by Breakthrough Miami in an effort to foster the next generation of leaders that embrace difference as an asset and have the skills to establish and nurture real relationships, empowering them in their personal and professional lives. For nearly 30 years, Breakthrough Miami has served as a bridge connecting communities across our city to close the opportunity gap, generate social mobility and nurture self-actualization. As divides across diverse communities deepen nationally, Breakthrough Miami seeks to leverage its unique positioning as a bridge and facilitator to address these challenges at a local level.
📸Credit: Miami Dolphins
(Visited 179 times, 1 visits today)