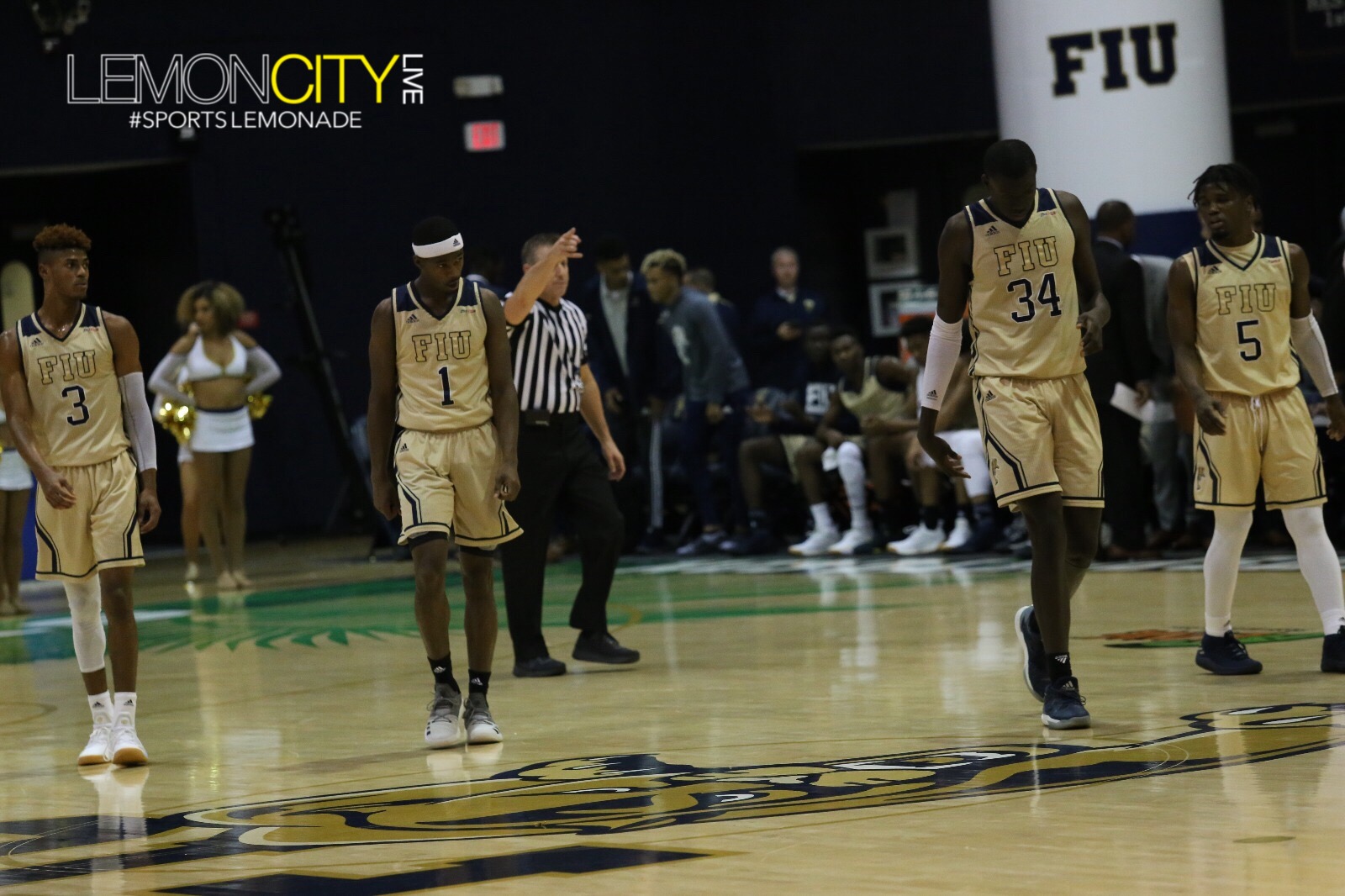 Miami, FL – If you've been following our FIU Basketball coverage, and you should, then you know that FIU is coming off back-to-back games scoring +110 points! Tonight, the Panthers face off against the UW Milwaukee Panthers of the Horizon League. Milwaukee is coming off two straight losses (Boston College and North Dakota) to open their season. While they might be off to a bad start, if you're a fan of Wayne's World and Alice Cooper, then you know that Milwaukee "is Algonquin for 'the good land'", and they've got some good ball players. "I was not aware of that." UWM leaned on Jr. Guard, Darius Roy, who leads them in scoring coming into the game with 16.5 points-per-game, and DeAndre Abram, the only other UWM Panther averaging double figures in scoring at 10.5 per game, but also averages 10 rebounds per game. Double-double trouble. It's notable to mention that Roy put up 15 points against Boston College last week on Nov. 6th. Anytime you can score that much against an ACC opponent, you're a threat.
Let me just start out by saying that FIU did not score 110 points today. They earned an 86-83 win, but 100 wasn't out of the question. Coach Jeremy Ballard even said that they should've scored 100 in his post-game press conference. However, this was the first time FIU was really tested, and the Panthers stepped up to the challenge. "Shwing!"
In a hard fought victory, @FIUHoops defeats UW Milwaukee 86-83! Brian Beard Jr (19 pts), and Devon Andrews (17 pts) put in that work tonight! pic.twitter.com/FkNCsQtKeC

— Lemon City Live (@LemonCityLive) November 14, 2018
FIU took the early lead and held it for most of the first half, but UWM was able to cut into it and take a 44-50 lead over FIU into the half. I'm pretty sure I overheard an FIU fan tell a friend, "If you're gonna spew, spew into this."
There were 16 lead changes in all, and FIU needed to dominate the 2nd half in all aspects of the game in order to take the W from UWM. In the second half, FIU had more steals (6-3), blocks (4-2), assists (8-6), and obviously points (42-33). They also shot better from the free-throw line, shooting over 66% compared to under 62% for Milwaukee. However, while we usually focus on the great play of Brian Beard Jr., Devon Andrews, or Trejon Jacob, today, the difference was made by Miami's own Osasumwen Osaghae, better known as O! "I know I don't have his looks. I know I don't have his money. I know I don't have his connections, his knowledge of fine wines. I know sometimes when I eat I get this clicking sound in my jaw…" Anyway, in the final three minutes of the game, O had a big block, a clutch offensive rebound, and scored the last seven points of the game for FIU! He finished with a double-double, putting up 10 points and 15 rebounds. "You are like… amazing… dude." "Thanks. I like to play."
FIU wins 86-83!
Our Panthers > the other Panthers 😎🐾#Pawsup pic.twitter.com/6HW9xYi3as

— FIU Men's Basketball (@FIUHoops) November 14, 2018
In his postgame press conference, O said, "Every day in practice, the coaching staff and my teammates, they all give me the confidence to go out there and make plays, so it kind of just felt like routine, and I appreciate my coaches and my teammates for giving me the ball and believing in me in those keys moments." Coach Ballard later told us that O has been recovering from an injury, and he's been putting in a lot of work to get back.
The toughness that coach Ballard has brought to this program allowed the squad to earn their 1st dog-fight-win in Ballard's tenure. Hey coach, "What are you gonna do with these guys?" "Oh, nothing really. I just always wanted to open a door to a room where people are being trained like in James Bond movies." Interesting!
Next up, The Panthers play at Fordham on Friday, Nov. 16, in their 1st of three games of the Johnny Bach Classic from the Bronx, NY. Party on, Panthers fans!
FIU Men's Basketball Coach Jeremy Ballard following their 86-83 defeat of UW Milwaukee.

Posted by Lemon City Live on Tuesday, November 13, 2018
📷 Credit: Chris Perez
[envira-gallery id="14808″]
(Visited 185 times, 1 visits today)