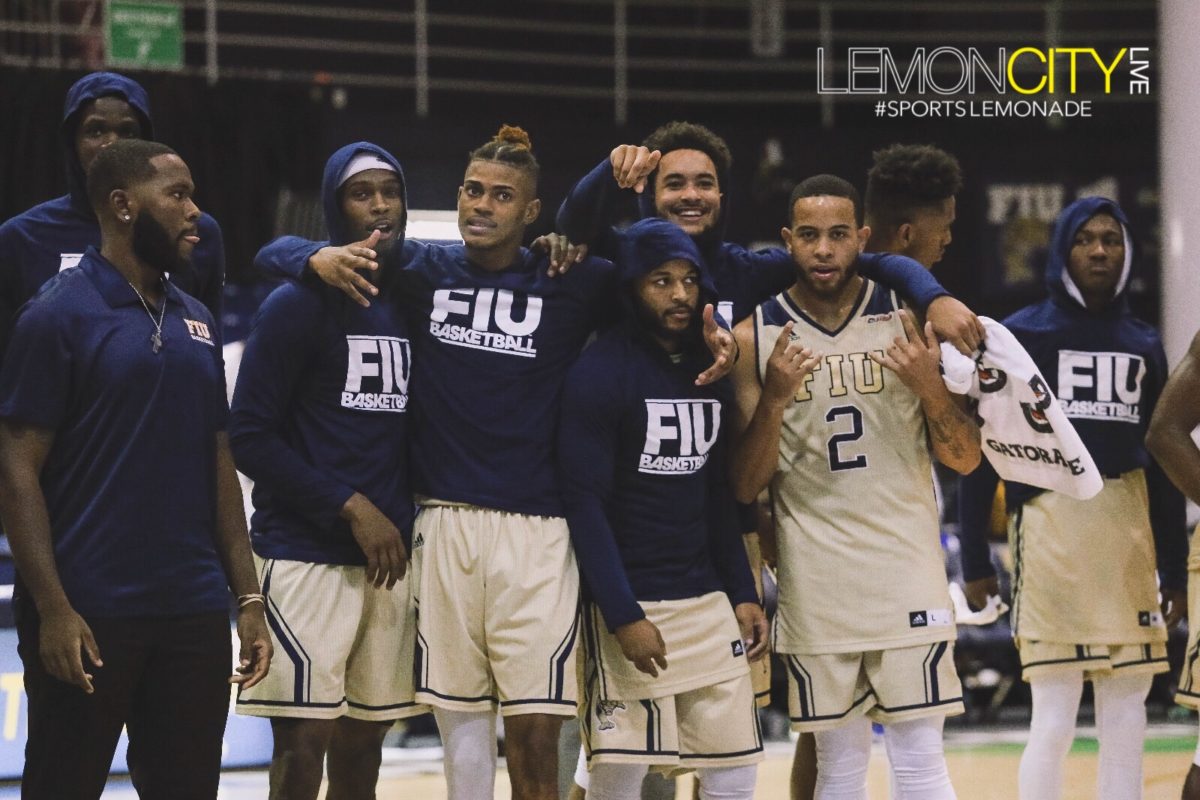 Miami, FL – The FIU Men's Basketball team is coming off a historic 110-84 win over Webber International. The last time the Panthers scored over 100 points was Jan. 30th, 2005, beating UALR in a 5x overtime game! Today, FIU played their 2nd out of three games to open up their season. They faced the Johnson and Wales University Wildcats, so the cat-on-cat crime was in full effect! JWU came into the game at 0-3, so I fully expected another massacre, and I was right. FIU completely demolished the chefs, like a food health inspector shutting down a trendy South Beach restaurant on the evening news, winning 117-47.
Who's ready for another Dub? @FIUHoops takes on Johnson & Wales! #PawsUp 😼 pic.twitter.com/mhLITG6jmn

— Lemon City Live (@LemonCityLive) November 10, 2018
The Panthers were only three points away from equaling their all-time record for points scored in the 1st-half (73 vs. Miami Christian, Dec. 16, 1982). Midway through the 1st half and FIU was up 31-10! Literally, every single player that dressed for the Panthers scored at least one point in the 1st half and three were in double digits! Brian Beard Jr. (10), Willy Nunez, Jr. (11), and Devon Andrews (15). What's equally impressive is that JWU only scored 27! FIU took their foot off the gas in the 2nd half, but not defensively. While the Wildcats shot only 9-of-32 in the 1st half, they were an equally abysmal 7-of-29 in the 2nd. Every shot was contested, and the chefs were forced into bad shot after bad shot. Collectively, FIU totaled 15 steals, led by the Beard (4) and Trejon Jacob (4), seven blocks, led by Osasumwen Osaghae (3), and altogether created 29 Wildcat turnovers! The Panthers defense smothered JWU, and the chefs couldn't cook up any sort of offense.
😱 @FIUHoops just put up a 70-Point half! They lead Johnson & Wales 70-27. 👀 Leading all scorers is @DA_ESPN. #Ballin #PawsUp pic.twitter.com/tOftGS9A5O

— Lemon City Live (@LemonCityLive) November 10, 2018
I know FIU hasn't exactly been playing against the best competition to start the season, but did anyone really expect them to roll over these teams in this manner? Last year's squad would've won these games, sure. However, coach Jeremy Ballard has put an emphasis on maximum effort. During his postgame interview, when asked how much of the defensive pressure contributes to what they're able to do on offense, he said, "Everything. We want to feed off of our defense. We want to be as disruptive as we can on the defensive end. We want our defense to lead to the offense."
Next up, FIU faces the University of Wisconsin Milwaukee Pounce Panthers (loser renounces their Pantherdom) on Tuesday, Nov. 13th, 7 PM, before they head to the Bronx, NY for the Johnny Bach Classic.
📷 Credit: Chris Perez
[envira-gallery id="14761″]
(Visited 341 times, 1 visits today)