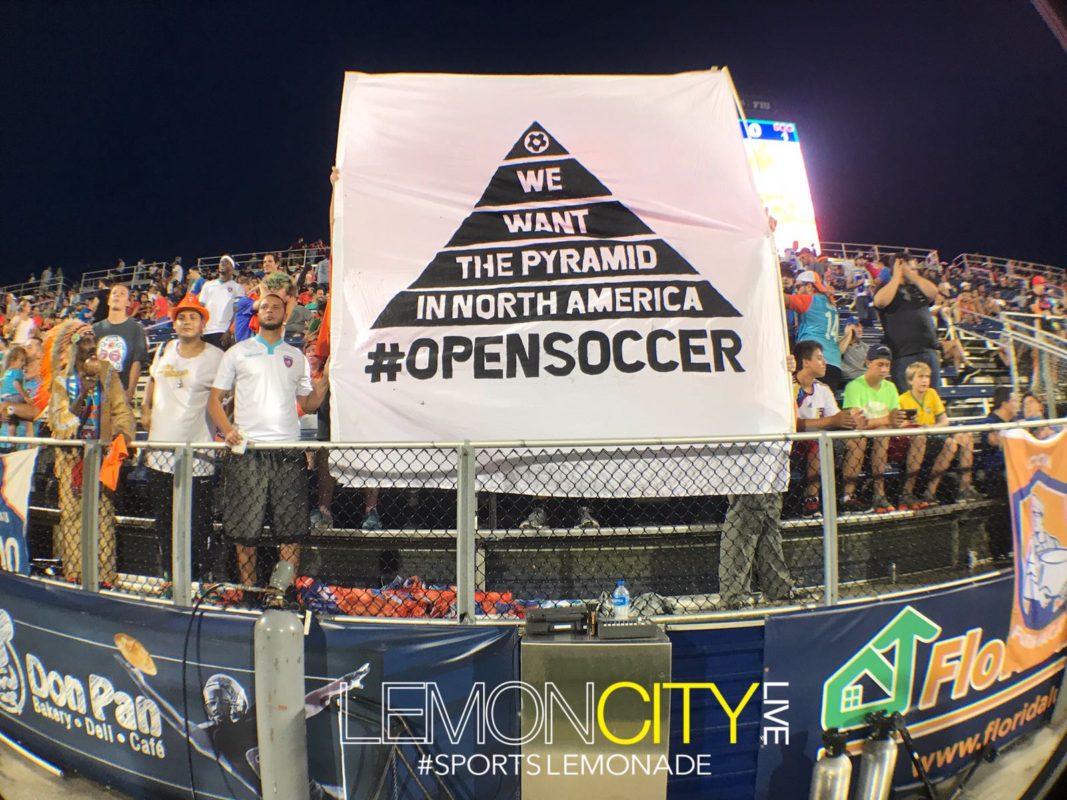 I don't want to bore you with a bunch of boring business lingo mumbo jumbo, so I'll try to hold back my MBA case study bullshit jargon for the serious sports guy debate team that I captain on Tuesdays. However, we've got some serious business gamesmanship going on within U.S. soccer. Do you all remember this tweet?
OK Mr. Silva, I see U, dawg! Playing chess when the rest are playing checkers. What say U, #Lemonheads? Smart move? https://t.co/qZHfzvRslF

— Lemon City Live (@LemonCityLive) July 25, 2017
Well, Mr. Riccardo Silva, owner of The Miami FC, and namesake of FIU Stadium, is putting his chess pieces into play. The pawns are is money and businesses, and he's got plenty of pawns. His bishops are CEO Sean Flynn and Coach Alessandro Nesta. The rooks are The Miami FC squad and Kingston Stockade FC of the NPSL, which is joining The Miami FC in a claim with CAS, the Court of Arbitration for Sport, to appeal to CAS to force the U.S. Soccer Federation, along with CONCACAF and FIFA, to finally introduce promotion and relegation into the U.S. soccer pyramid. With the NASL standing next to him as his queen, he's still fighting an uphill battle, but he's leaving the MLS exposed in a way no one else has before him.
Just one month ago, the MLS rejected a $4 Billion deal for their global media rights by MP & Silva, which is owned by Mr. Silva. The deal, which would've quadrupled the annual rate of the MLS's current deal, was contingent on MLS adopting promotion and relegation, but as we all know, the MLS ain't bout that life. Although, the MLS claims to have rejected the deal because they're not allowed to negotiate with potential future rights holders until the current rights holders exercise their exclusive window to renegotiate. If that's the case, then why take a meeting in the first place, hmm?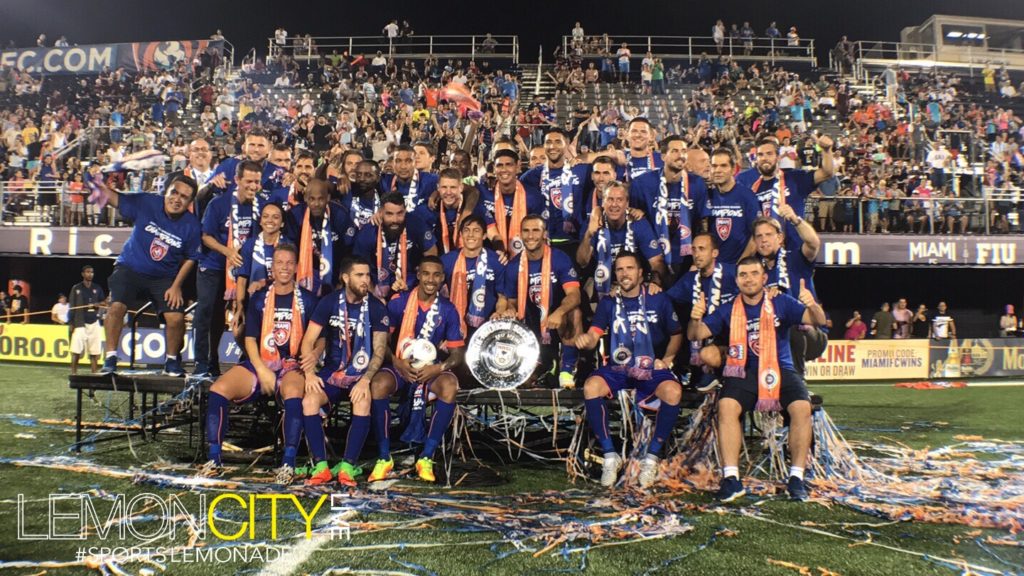 Obviously, Mr. Silva has a lot to gain, as the owner of The Miami FC, by the MLS adopting promotion and relegation. His team has already won the spring season, and completed a deep run into the U.S. Open Cup quarterfinals, which they should've won, and probably would've won if the game hadn't been rescheduled so far after the original date, killing their momentum, but that's another topic for all my fellow conspiracy theorists out there. His team is good enough to win a promotion and compete against MLS teams, as seen in their wins versus Orlando and Atlanta.
I can understand why MLS is hesitant to institute promotion and relegation. The league is not done expanding, and it doesn't make sense for an investor to buy into the $150 Million expansion package only to be relegated to a second-division league if they don't perform well right away. Maybe it is not yet the right time, but a $4 Billion offer certainly shows us how close we are. German legend and current Chicago Fire player, Bastian Schweinsteiger, was recently quoted as saying
"Somehow, it's estimated in 10 years this league could be on the same level maybe like the Italian league or also very close to the Bundesliga, so there's a lot of potential…"
I believe MLS will eventually have promotion and relegation. It makes sense. Why else would the rest of the world have the system in place if it weren't smart?
Pro/Rel = Better Teams, More Excitement for Fans & Greater Financial Rewards for Soccer in the US. #OpenSoccer
Read: https://t.co/KSOcA9vUyj pic.twitter.com/xDe9gNWCua

— CEOMiamiFC (@CEOMiamiFC) August 3, 2017
Who knows what Mr. Silva's plans are? Maybe his strategy isn't to force their hand, but to force them to take a step towards promotion and relegation. Maybe he's in this for the long haul, and plans to wear them down until he gets what he wants. Either way, the man is making moves and the MLS doesn't seem to be playing their best hand. The main factor in a "hostile takeover" is that management doesn't want the deal to go through. Here comes that business lingo mumbo jumbo. I don't think he can "proxy fight" his way into this one, since most of the owners aren't crazy about promotion and relegation, but the Silva group argues that
"…unlike the way the game is played throughout the world where results on the pitch define which division a team plays in, American teams are illegitimately blocked from the same opportunity because of the USSF's failure to follow FIFA's rules."
Sounds like "regulatory arbitrage" to me. Oh yeah, last thing, were you wondering who the knights are in this chess match? It's you! It's all those of you who support promotion and relegation in U.S. soccer.
Don't forget to follow us on Twitter, Facebook, and Instagram.
(Visited 140 times, 1 visits today)