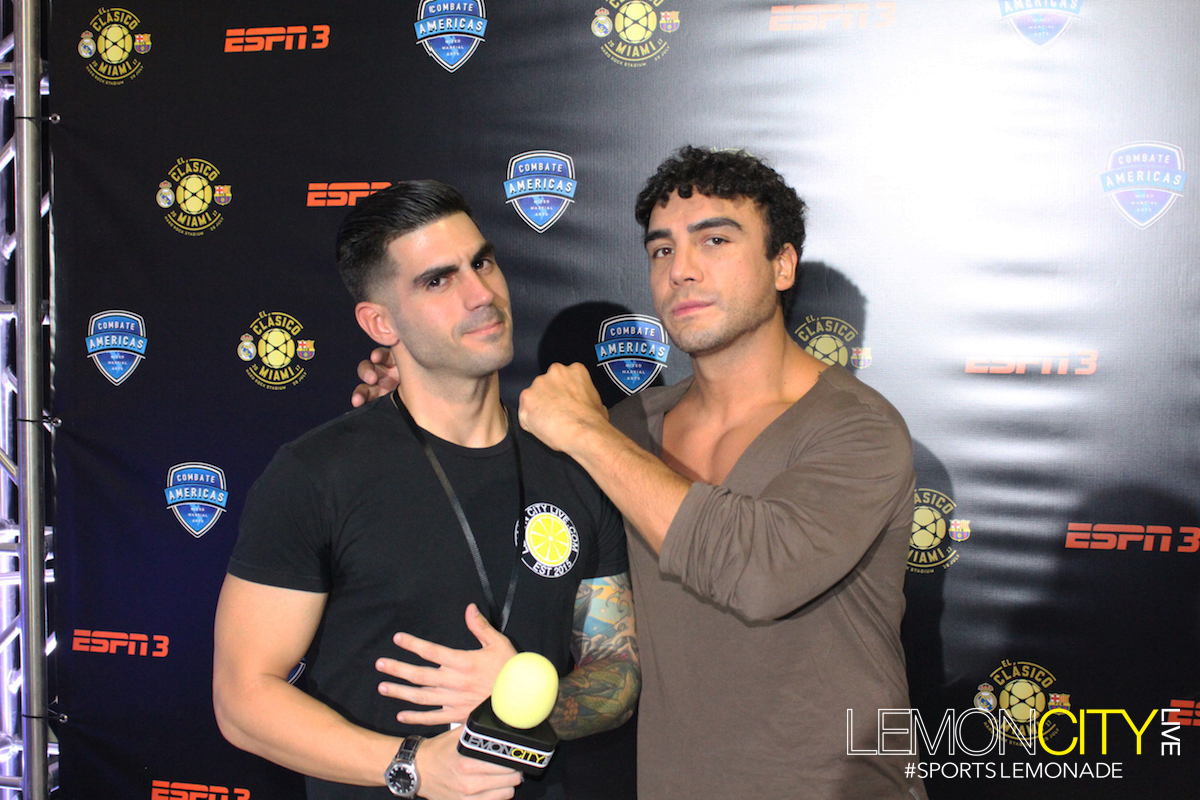 Damn! MMA events are lit, y 'all! Color me impressed.
Much like the MLB's 2017 All-Star Game held in Miami, following the announcement that El Clasico would be taking place at Hard Rock Stadium, Stephen Ross (Miami Dolphins owner and native) took it upon himself to 305 the shit out of this whole thing. Oh, I'm not bad about it. Miami, Florida is an event town and one of this particular magnitude can be done here as well as, if not better than, anywhere else. Sure, the big headliner was the actual Clasico, the monumental match-up that takes place whenever Real Madrid C.F. and F.C. Barcelona, perhaps the two biggest giants in the soccer world, square off. However, plenty of other attractions rounded out the schedule for the week-long entertainment. Paris Saint-Germain F.C. and Juventus F.C. were the other two teams visiting the Magic City; their game took place on Wednesday, July 26th. Both games included open practices featuring all four squads. Besides the actual futbol, there was a Fan Festival and plenty of parties highlighting musical stardom the likes of Flo Rida, Lil' Wayne, and Drake. Yes, all this centered around an exhibition game with no official meaning. I love this place.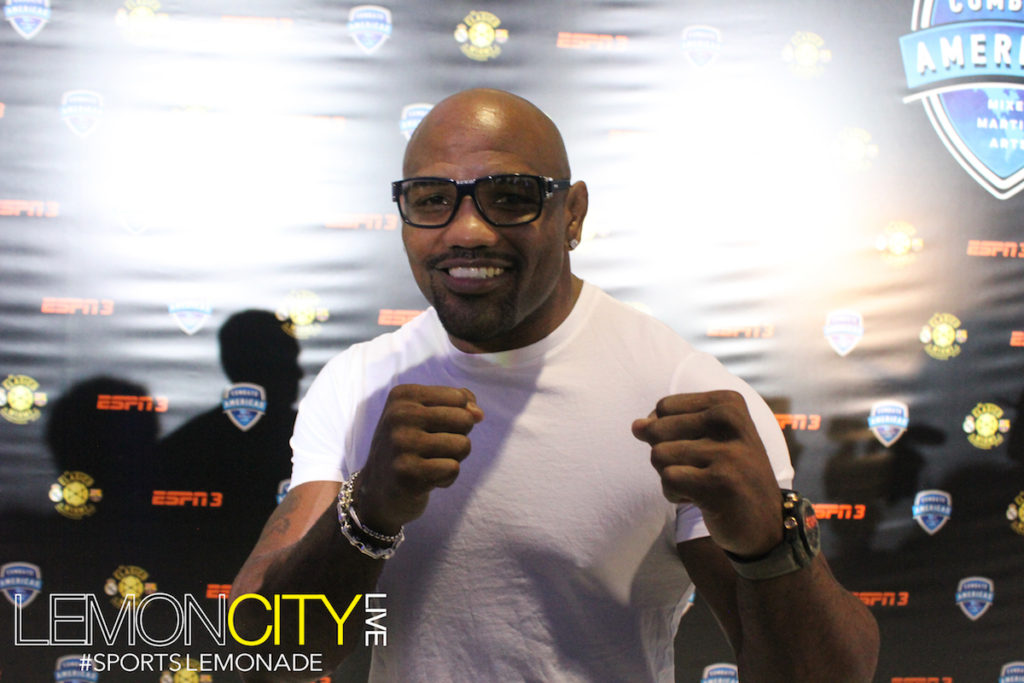 Well, on Thursday, July 27th at Mana Wynwood, Combate Americas MMA hosted the Combate Clasico. A nine-fight card provided an evening of entertainment that brought out plenty of big names. For those of you who are not simply here for my witty banter and lovable writing style, here are the actual bouts that took place along with our piece about them in detail here.
Wes Cantillo vs. Gustavo Trujillo
Rafael "Rafa Thai" Alves vs. Rudy "Ruthless" Morales
Irwin Rivera vs. Gamaliel "Chino" Duran
Joey "El Cazador" Ruquet vs. Vinney "The Instigator" Pantaleon
Ozzie "The Outlaw" Alvarez vs. Anderson "Son" Melo
Alberto Montes vs. Jonathon Quiroz
Marcelo "El Pitbull" Rojo vs. Billy Molina
Kyra "Mogwai" Batara vs. Vanesa Rico
Ricardo "El Gallero" Palacios vs. Chris Avila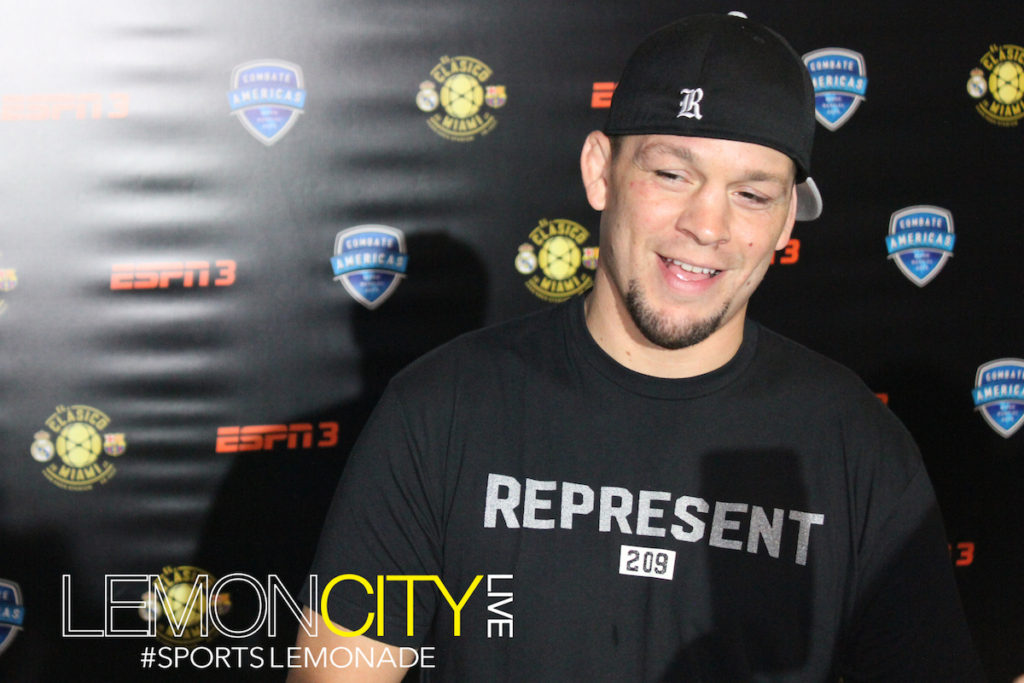 As aforementioned, the night involved plenty of big names and celebrities. Some with relation to the octagon while others were from different worlds. Some local and others not. Yoel Romero, Cuban Olympic medalist turned UFC star was in the house. Dada 5000, he of backyard fame from the streets of Miami managed to make it out. Nate Diaz, UFC Welterweight superstar was there to support his boy Avila. Miami Dolphins Linebacker Kiko Alonso came down the red carpet with his hair-flowing fresh off signing a lucrative off-season deal with the home team. Venezuelan latin-pop musician Nacho, DJ Alex Sensation, Miami Heat player Rodney McGruder, and more Telemundo Telenovelas stars than you can count, all there to take in an extremely fun night of entertainment, Mixed Martial Arts and otherwise.
I reiterate: does anyone do it better? What a night! Sign me up for many others like this. Great fights, big stars, amazing venue. The setting was beautiful and it was filled with even more stunning individuals the likes of which are rarely paralleled in any other geographical location. In the eternal words of Livan Hernandez. "I love you, Miami!"
Don't forget to follow us on Twitter, Facebook, and Instagram
(Visited 148 times, 1 visits today)